Car Hire Fuerteventura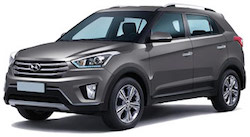 Take a vacation to Fuerteventura and experience the wonder and beauty of the second largest isand in the Canaries. Fuerteventura is known for its white sand beaches, year rund warm weather, cliffs and coves. Explore all that the island has to offer with a car hire from Auto Europe.
Use the Booking Engine at the top of the page to reserve your Spain car hire today and save up to 30% on your vehicle. Should you experience any issue regarding your car hire, simply contact our award winning customer support team at 0800 983 468. Our Support team is available 24/7 for your convenience. Reserve your Fuerteventura car hire now!
Why Hire a Car in Fuerteventura with Auto Europe?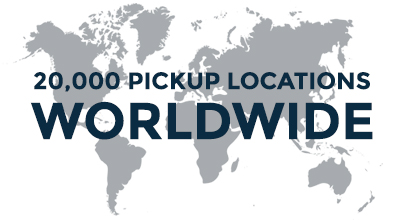 With our reputation of great customer service that spans over 6 decades, we are your trusted choice for car hires in Fuerteventura at the best price, guaranteed. Throughout Auto Europe's long history we have developed relationships with trustworthy car hire agencies that service Europe and other locations globally. We hire a lot of car hires with large brands like Enterprise, Europcar, Avis, Hertz, and many more, and this large volume allows us to secure best-in-the-industry rates. Thanks to this, our customers enjoy access to low rates you will not enjoy on any other car hire website when you make a booking online with Auto Europe. Our pricing team specialises in negotiating the most competitive prices with our car hire operators, granting you access to unique bargains and car hire savings you will not find with these big, well-known car hire agencies.
We think you'll be happy to learn that the pricing on our website is clear and transparent, and it is frequently inclusive of all required surcharges. In our view, the majority of today's travelers would like to know the total rate they will be asked to pay for a car hire up front. The short guide we've written will offer insight about several of the most common auto hire fees and costs our competitors may be hiding from you. The most common types of car hire industry fees outlined below are a terrific starting point to ensure that you're up to speed on industry lingo when hiring a car in Fuerteventura.
Over our more than 60 year company history providing auto hire service in more than 20,000 locations worldwide, our company has been honored with countless travel industry awards. Here we share a couple of the recent awards Auto Europe has celebrated:
A Selection Of of Our Company's Recent Awards
| | | |
| --- | --- | --- |
| Gold Award Winner - Ground Transportation, car hire Overall (Travel Weekly) | Transportation Partner of the Year (Ensemble Travel Group) | Best Foreign car hire Firm (Agent@Home Readers Choice Awards) |
Advantages of The Various Car Classes
If you know how many family and friends that are traveling within your tour group and you are able to estimate the quantity of travel equipment and luggage you'll have, then you will spend less on your car hire by booking the best vehicle size for your circumstances. Our quick guide should help you to select the perfect car for you.
Economy Car Hire
If you are looking to save money, or simply don't plan on any long drives in your Fuerteventura car hire, you may want an economy class car. These sporty little cars are no trouble to park and don't need much fuel.

Mid-Size Car Hire
Additional travel bags and passengers are not a cause for concern for a mid-size vehicle, which we consider to be the best option for many travelers that do not want to pay more for a larger vehicle like an Sport Utility Vehicle, Passenger Van, or Luxury Car.

Full Size Car Hire
A full size vehicle will often give you at least 18 cubic feet of luggage space in the vehicle's trunk, easily accommodating 4 mid sized bags or suitcases. We generally recommend a full-size 4-door or larger to those planning a road trip or if you will be driving with more than 2 people.

Luxury Car Hire
We are pleased to provide a range of premium models, convertible cars, and high performance sports cars for travelers who wish to upgrade their visit to Fuerteventura. On the off chance that you do not find the luxury car you are seeking when conducting your online search, call our experienced reservation team and we may be able to drive it to meet you at the airport from a nearby city.

Sport Utility Vehicle Car Hire
Long trips on different types of terrain may require a vehicle up to the task of navigating all sorts of conditions. A big, well-balanced, sport utility vehicle hire will get you where you need to go safely, with ample seating, luggage, and equipment.

Passenger Van Car Hire
Enjoy plenty of space to comfortably seat your group or family during your trip to Fuerteventura. With a comfortable minivan you are allowed to tour in comfort.
Manual or Automatic Transmission car hires in Fuerteventura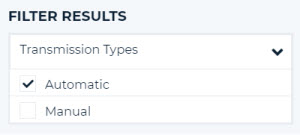 Don't like driving a stick shift? There's no need to cancel your trip. If there are automatic transmission car hires available in or near Fuerteventura then we allow you to screen your search criteria by your transmission preference to ensure that you can hire an automatic transmission vehicle. Considered an upgraded feature by most car hire operators in Fuerteventura, there is usually a much lower number of cars to choose from when searching for automatic transmission car hires. In most locations (such as Europe) stick-shift transmission is standard for car hires. It just takes a single click to filter your car hire search results to include cars that match your desired transmission type. You can easily filter the results to only show automatic transmission vehicle hires from a local company you prefer to hire from like Dollar, Hertz, or Avis. Next, once you've chosen your vehicle, finalise the booking of your automatic car hire in Fuerteventura in a few steps and we will email you your car hire confirmation right away.
Top Reasons to Opt For an Standard Car in Fuerteventura

Available at a lower price than automatic car hires.
You will enjoy more choices, due to the fact that most car hire agencies in Fuerteventura carry greater inventory of manual transmission cars.
Generally available in most locations.

Why You Should Pick an Automatic car hire in Fuerteventura

It will be a bit less of a hassle for many travelers to navigate with an automatic transmission when driving in a new city.
An automatic transmission is often normal in high-end cars and SUVs so if you reserve an automatic-transmission vehicle you will be driving an excellent vehicle!
Learn About Car Hire Surcharges within Fuerteventura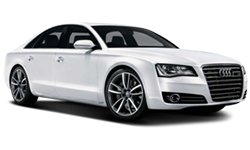 You certainly are not alone if you are browsing numerous travel and discount sites to locate the perfect price on your next car hire in Fuerteventura. But it is a good idea to be aware of the many different fees and surcharges which may not be displayed in your vehicle quote. Don't be misled by web booking engines which display unbelievably low daily rates. Most of these websites are usually not displaying mandatory taxes and surcharges that are mandated by law in Fuerteventura. We do not believe in concealing fees to fool our clients. You can be certain that the displayed inclusive rate is the price you'll be responsible for. If you book at a rate that's shockingly below market with a competitor, you'll simply owe the balance at the car hire office when you get to Fuerteventura.
At Auto Europe we value our customers, and that is the reason we make every effort to display a transparent daily rate. If you're exhausted by the run-around and want crystal-clear, simple-to-understand prices ... you are not the only one. If you're confused by the industry jargon, the following short guide from Auto Europe's travel experts could prove useful. Read on and you'll discover some of the industry fees that bewilder and irritate people who hope to book a SUV, van, or car in Fuerteventura.
Value Added Tax for car hires in Fuerteventura
| | | |
| --- | --- | --- |
| $$ | Always Disclosed by Auto Europe | Sometimes Disclosed by Others |
Commonly called the VAT tax or Value Added Tax on your car hire contract, the cost of this tax can be 15-30% and it is standard European sales tax which varies slightly depending upon the country you are hiring in. When you are analyzing your contract or quote, look for Including VAT, or Taxes Extra or Plus VAT to get a clear sense of whether this charge is included in your online car hire price in Fuerteventura or if this is something you should expect to pay locally.
---
Local Taxes for Hiring a Car in Fuerteventura
| | | |
| --- | --- | --- |
| $ | Always Disclosed by Auto Europe | Rarely Disclosed by Others |
In many locations around the world, local governments require mandatory taxes be paid by car hire companies for the wear and tear from their vehicles on local infrastructure. You may see these charges listed on your final bill as Road Tax, Vehicle License Fee, Road Safety Fee, Environmental Fee or Eco Surcharge. Generally, if these fees are charged it's because local legislation requires it, and not because the car hire agency is trying to overcharge travelers. Generally these are not budget-busters, and you can expect to pay an extra €1 - €5 for each day of your car hire in Fuerteventura.
---
Pick-Up Location Charges for car hires in Fuerteventura
| | | |
| --- | --- | --- |
| $$ | Always Disclosed by Auto Europe | Rarely Disclosed by Others |
Local car hire agencies must pay for the lot space at airport and train terminals, and to cover this added expense they will often charge a convenience or location fee to customers. You will often see this expense listed as an Airport Surcharge, Premium Location Surcharge, Rail Station Surcharge or a Parking Fee. The alternative if you do not want to pay this additional charge is to arrange to pick up your car hire at a downtown location in Fuerteventura. City or downtown offices will typically offer a lower rate because they do not need to foot the bill for an airport or rail station location, but you will generally have to pay for a cab to drive you to the downtown location, and most travellers prefer the convenience of picking up their car immediately when they arrive.

You also may see charges like Late Return Fees or Out of Hours Fees, which are avoidable if you pay close attention to the open hours of the local agency you've made your Auto Europe booking with, and return your car when their office is open.
---
Car Hire Fuel Policy Fees
| | | |
| --- | --- | --- |
| $$ | Always Disclosed by Auto Europe | Sometimes Disclosed by Others |
Pay careful attention to whether your car hire contract says Full to Full or Full to Empty for your fuel policy. The type of fuel policy you have will help you understand if you need to fill your vehicle with gas before dropping it off or not. If you are required to do so, do it to avoid charges which can be greater than the cost of filling the tank.
---
Limited vs. Unlimited Mileage Vehicle Hire Surcharges
| | | |
| --- | --- | --- |
| $ | Always Disclosed by Auto Europe | Always Disclosed by Others |
If your Fuerteventura car hire agreement features a Limited Kilometers or Limited Miles clause, pay careful attention to the specifics. Some car hire agencies will charge you a €0.50 - €2 fee per additional mile or kilometer driven above and beyond the stated maximum. Most Auto Europe car hire options in Fuerteventura include unlimited mileage (which is clearly stated in our online booking engine), to allow you to drive as much as you want as you explore Fuerteventura.