Car Hire Figueres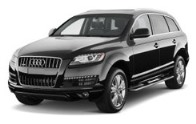 Auto Europe offers car hire locations throughout Spain and Girona, including the city of Figueres. Known for it's Teatre-Museo museum (designed by Salvador Dalí), this city is sure to not disappoint. Hiring a car in Figueres will enable you to enjoy all of the sights and sounds this city has to offer, giving you the ability to move at your own pace.
Use the Booking Engine at the top of the page to reserve your Spain car hire today and save. Remember our award winning customer support team is available 24/7 at 0800 983 468 to ensure all of your car hire needs are properly addressed
Figueres Car Hire Costs You May Have Questions About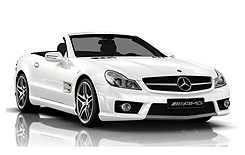 You aren't alone if you have been browsing a few car hire sites to discover the best price on your car hire in Figueres. But not all quoted car daily rates are equal. Don't be confused by web car hire agencies advertising uncharacteristically low prices. These sites are probably not displaying mandatory costs and fees which are owed by law in Figueres. You will be forced to pay these surcharges locally, and could pay more than the inclusive rate offered on our site.
We make every effort to show an inclusive, no-strings-attached price to our valued customers. Most travelers would like to know the final price they will be asked to pay for transportation up front. If you're exhausted by the car hire industry double-talk, this concise guide from Auto Europe's car hire specialists might prove helpful. Read on and you will discover some of the most common add-on charges that confuse and irritate travelers who hope to book a car in Figueres.
International Fees for Figueres Car Hire
| | | |
| --- | --- | --- |
| $$$ | Always Disclosed by Auto Europe | Sometimes Disclosed by Others |
You will see these charges on your contract as a Cross Border Fee or Travel to Other Countries charge. This car hire surcharge will typically be in the range of €20 - €50 and applies for car hires you plan to drive internationally. This is charged by local car hire agencies to cover the cost of international toll stickers and licensing which may be required to drive your vehicle in a neighboring nation Some agencies in Figueres may not permit international travel at all, while others may charge a very low fee. If you have questions call us and we can find ways to save you money on your Figueres car hire.
---
Driver Charges and Fees for Driving a Car Hire in Figueres
| | | |
| --- | --- | --- |
| $$$ | Always Disclosed by Auto Europe | Rarely Disclosed by Others |
Drivers who are young (usually under the age of 25) or older (typically 65 or older) may be asked to pay a Senior Driver Fee or Young Driver Surcharge at the counter when picking up their car hire in Figueres. Drivers in these age brackets tend to be considered higher risk, and some (but not all) local operators will charge a daily fee to hire to older or younger drivers. This fee varies depending upon the car hire agency you've booked with, but can be €5 per day, or more. Auto Europe may be able to compare your booking details between other local providers to help you find a vehicle with a lower (or no) additional driver fee to save you money. Call us if you'd like some help.
---
Auto Hire Petrol Policy Charges and Fees
| | | |
| --- | --- | --- |
| $$ | Always Disclosed by Auto Europe | Sometimes Disclosed by Others |
Pay careful attention to whether your car hire contract says Full to Full or Full to Empty for your fuel policy. The type of fuel policy you have will help you understand if you need to fill your vehicle with gas before dropping it off or not. If you are required to do so, do it to avoid charges which can be greater than the cost of filling the tank.
---
Car Hire Drop Charges in Figueres
| | | |
| --- | --- | --- |
| $$$$ | Always Disclosed by Auto Europe | Sometimes Disclosed by Others |
Often referenced on your quote as International One Way Fee, Domestic One Way Fee, Vehicle Return Fee, or Drop Charge, a one-way fee is the charge car hire companies require when you are picking up your vehicle in Figueres and dropping it off in another location. It includes the transportation costs in shifting their local fleet around to maintain an inventory of vehicles in all locations and can range from €10 - €1,000 depending upon the specifics of your vehicle hire and itinerary. Domestic drop charges are typically significantly lower than international one way fees. If you're planning a one-way trip and are looking for creative ways to reduce your one way surcharge, call our team of experts and we'll work with you to save you money on your one way car hire in Figueres.
---
Add-On Car Hire Fees Related to Vehicle Equipment in Figueres
| | | |
| --- | --- | --- |
| $$ | Always Disclosed by Auto Europe | Always Disclosed by Others |
Typically referred to as an Administration Fee or a Processing Fee, this moderate additional charge which is usually in the range of €30 - €50 are charges for additional equipment like GPS units, child seats, snow chains, ski racks, portable WiFi devices in your vehicle, etc. The exact extras will depend upon your unique vehicle hire, and will usually be charged at the counter when you pick-up your vehicle. Unless your online quote states they are included, you can expect to pay for any extra equipment when you pick up your vehicle.
Filter & Search For Automatic Transmission Car Hire in Figueres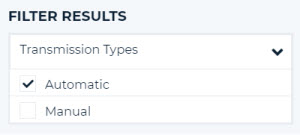 Travelers who never learned how to drive a stick, or simply prefer the smooth and seamless feeling that comes with driving an automatic car hire, will be pleased to learn that this transmission option may be available to you in Figueres. Labeled as an upgraded feature by some local car hire companies, there is often less inventory when searching for automatic cars to hire. In a number of locations (such as Europe) stick-shift transmission is standard for available vehicles for hire. Should you determine that you want an automatic transmission car hire in Figueres, you can quickly set a "Transmission Types" filter in only one click. Once you have filtered your search results based on the type of transmission you prefer, you can quickly apply more filters narrowing results by the local company, your preferred car hire style, or With your results filtered by transmission type, it's easy to browse inventory, or add a few more search criteria filters including your preferred pick-up location, car hire operator, and even the class and size of your vehicle. Only a few last choices remain regarding optional insurance coverage, etc. and then confirm your car hire in seconds!
Why You Should Hire a Manual Transmission

It will usually be less expensive to hire a standard transmission van, SUV or car in many destinations around the world.
Figueres vehicle stock for standard transmission vehicles will frequently be greater.
One will often have the option to hire a manual transmission vehicle in any city they will travel to.

Best Reasons to Hire an Automatic Vehicle

You are free to concentrate on the traffic as you navigate in an unfamiliar place.
You will drive an above-average car - in the majority of places, automatic transmission is a perk which comes standard on the best cars available.
Why Should You Book with Us?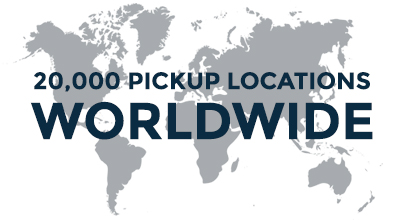 With a commitment to customer satisfaction which extends for over six decades, Auto Europe is your relied-upon source for vehicle hire in Figueres at the best price, guaranteed. Over our lengthy history we've created working relationships with trusted car hire operators servicing Europe and other locations globally. If you're curious about why our rates are typically coming in under those offered on competing websites, it's the product of the volume of cars we reserve with major suppliers like Europcar, Sixt, Avis, and Budget every year. These companies offer us exclusive rates -- unparalleled discounts we are happy to pass on to you. Our pricing team specialises in negotiating the lowest available rates with our suppliers, offering you unmatched access to one of a kind deals and car hire savings you can't even get with these large, recognizable companies.
Auto Europe makes a significant effort to offer an inclusive, no-strings-attached rate to our valued clients. We've learned that intelligent travelers want to know the full cost of their auto hire when they make their reservation. To help you, we have summarised a couple of common surcharges which quite a few clients driving in Figueres might not be aware of. Keep reading and you'll discover some of the standard surcharges and local taxes that confuse and frustrate people who hope to reserve a car in Figueres.
We've devoted over 60 years earning a reputation as an industry leader. We continue to get appreciation for our great client-first attitude, and what follows are a few of the awards Auto Europe has recently accepted:
A Few of Our Recent Awards
Gold Award Winner - Ground Transportation, Luxury Car collection (Travel Weekly)
Europe's Leading Chauffeur Company (World Travel Awards)
Best Specialty Travel Supplier (Virtuoso)
Wondering Which Type of Car Hire Will Be Best For You?
Here at Auto Europe we are aware that every travel plan is unique, and that is why we invite you to carefully consider costs and amenities between every car available in the location you're traveling to. Our helpful guide was designed to help you decide upon the perfect driving option for your upcoming trip.
Economy Car Class
A gas-sipping economy class sedan will typically seat 4 adults, and 2 mid-sized airline bags, in addition to a small carry-on bag. Economy class cars are no trouble to park on narrow city streets and they are an low-cost vehicle to drive around town.

Compact Car Class
If you appreciate fuel-efficiency, but want extra space then you should reserve a compact sedan in Figueres. These gas-sipping models will generally offer between twenty-five and thirty miles to the gallon, and will easily store three average-sized travel bags in the boot.

Mid-Size Car Class
Book a comfortable car hire with plenty of capacity to store four pieces of luggage when you book a mid-size car in Figueres. Mid-size sedans are often the perfect budget-friendly choice for drivers who require a little additional capacity for passengers and or bags.

Full Size Car Class
Even though the fuel-economy is less than on a smaller sedan (most full size models offer fifteen to twenty-five miles for every gallon), there is a great deal of space to store your luggage and there is also plenty of leg-room for lengthy drives.

Luxury Car Class
If you are already laying down your hard-earned cash on your trip to Figueres, why not tour in a premium-brand car? A luxury or high-end sports car hire from Auto Europe allows you to pamper yourself and comfortably drive Figueres in a top-end vehicle.

Sport Utility Car Class
Extended trips on varied conditions require a larger vehicle capable of handling many different driving conditions. A broad, safe, 4x4 SUV will get you where you're going safely, with more than enough seating capacity, bags, and other equipment.

Van Car Class
Enjoy plenty of space to comfortably seat your entire family during your getaway to Figueres. With a comfortable minivan you can tour in comfort and style.