Car Hire Palma de Mallorca
Enjoy the beauty, sun and sand of Palma de Mallorca, the capital of the Spanish island of Mallorca. Whether you wish to soak up the sun while at the beach, discover new and exciting cuisine or spend the day shopping to your heart's content; a car hire from Auto Europe will enable you to experience it all. We have worked with industry leading car hire suppliers for over 60+ years to ensure that you have the ability to hire the perfect car for your time spent in Palma de Mallorca. Reserving your car hire in Spain is quick and easy, simply use the Booking Engine at the top of the page and choose the perfect dates, times and vehicles for your trip. Book now and save up to 30% when hiring a car from Auto Europe!
Why Should You Hire a Car in Palma de Mallorca with Us?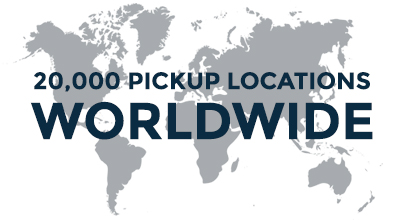 Our customers come back to book with us year after year, raving to their family, friends, and colleagues. We've gained a reputation for providing the best prices and first-rate car hire service over more than six decades. Our established relationships with the most well known car hire brands servicing every last corner of the world is one of the things which truly makes us one-of-a-kind. If you're wondering why Auto Europe's prices are usually lower than those offered on other car hire sites, it's because of the volume of vehicles we reserve with major car hire brands like Hertz, Sixt, Budget, Enterprise, and Avis every year. These brands offer us exclusive pricing as a result -- special discounts we are happy to extend to our valued clients. And it's for this reason that Auto Europe's rates are generally comparable to or even better than you might enjoy when reserving a car directly with one of these major car hire agencies or another online car hire broker.
Throughout our more than 60 year history booking car hire service in over 20 thousand locations in Europe and globally, Auto Europe has been honored with many industry accolades. Here we share a sampling of recent honors Auto Europe has celebrated:
Auto Europe Recently Won These Great Recognitions
Gold Award Winner - Ground Transportation, Worldwide Coverage (Travel Weekly)
Europe's Leading Car Hire Company (World Travel Awards)
Best Foreign Car Hire Firm (Agent@Home Readers Choice Awards)
Our company makes every effort to show an inclusive, no-strings-attached rate to our valued customers. Intelligent travelers prefer easy-to-understand, up-front pricing and will not be confused by unsavory pricing policies. The short guide we've written will provide useful facts about a couple of the most common car hire taxes and surcharges our competitors could be hiding from you. Below you will find helpful info about a couple of the most common car hire add-on surcharges you could wonder about when traveling in Palma de Mallorca.
Book with the Best Car Hire Suppliers in Palma de Mallorca
Take in all of the wonders and beauty of Palma de Mallorca with a car hire from Auto Europe. We offer amazing rates from such suppliers as Avis, Budget, Hertz and Sixt to ensure that your car hire experience is second to none. To reserve your Palma de Mallorca car hire, simply use the Booking Engine at the top of the page.
Manual or Automatic Transmission Hire Options in Palma de Mallorca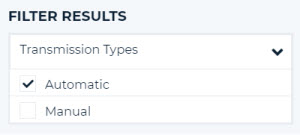 Most travelers know that many of the least expensive cars for hire in Palma de Mallorca are standard transmission, if you won't consider driving a manual Auto Europe can make it hassle-free to sort and display local inventory and display only automatic transmission cars for hire. You'll be pleased to know you can save some cash on your vehicle in Palma de Mallorca by arranging a standard transmission car, van, or SUV, however if you don't mind paying a slight premium for an automatic transmission vehicle, it will be simple to search our inventory for your ideal car hire with an automatic transmission. Once you decide that you want an automatic car in Palma de Mallorca, just set a "Transmission Types" filter in a single click. You can easily toggle the results to only display automatic car hire options from a local company you prefer to hire from like Hertz, Avis, or Europcar. After finding your perfect manual transmission or automatic car hire in Palma de Mallorca, finalize the particulars of your car hire, consider the coverage choices offered by Auto Europe, and then finalise your car hire reservation in seconds.
A Few Reasons to Select an Standard Transmission Car Hire in Palma de Mallorca
You will probably pay less hiring a standard transmission van, car, or SUV. These models tend to are priced lower than their automatic transmission counterparts.
You will enjoy more car hire classes to select from, as several car hire agencies in Palma de Mallorca prefer standard transmission vehicles.
One will often have the option to book a stick-shift vehicle in any location.
Perks of an Automatic Hire in Palma de Mallorca
It is easier to operator so you are better able to concentrate on where you're driving.
You can drive a premium vehicle - in many locations, automatic transmission can be found on the best cars available to book.
Do Some Companies Charge Hidden Car Hire Fees?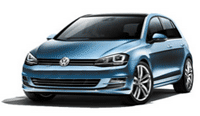 You could be browsing numerous travel sites to find the best deal on your car hire in Palma de Mallorca. But before you book it's important to be knowledgeable about the numerous fees and car hire charges which may not be displayed in your car hire quote. Several of the major online booking companies will often leave out these required charges to dupe you into booking your car with them. Auto Europe does not believe in hiding fees to bait-and-switch potential clients. You can be sure that the displayed inclusive rate is what you'll pay. If you reserve your car at a price that's shockingly below market somewhere else, you will just be obligated to pay the difference at the car hire office when you get to Palma de Mallorca.
We value our customers, and that's why we make every effort to display a transparent daily rate. Knowledgeable travelers would rather have easy-to-understand, up-front pricing and will not be taken in by unsavory pricing policies. If you're tired of the car hire industry double-talk, the following short overview from the Auto Europe car hire specialists might prove helpful. The most common types of industry charges featured below are a great starting point to be certain that you are educated when arranging a car hire in Palma de Mallorca.
International Driving Costs for Palma de Mallorca Vehicle Reservations
| | | |
| --- | --- | --- |
| $$$ | Always Disclosed by Auto Europe | Sometimes Disclosed by Others |
Most car hire companies in Europe and around the world have to cover the cost of additional permitting if you plan to drive their vehicle across international borders. If your itinerary will take you into a neighboring nation while driving in Palma de Mallorca, this cost may be passed on to you in the form of an international travel fee, often labeled as a Cross Border Fee or a Travel to Other Countries surcharge. This cost is generally not prohibitive (as long as you plan to return your vehicle in Palma de Mallorca. Some local car hire companies may not allow you to drive their vehicles across international borders at all, but if they do you can expect to pay somewhere in the €20 - €50 range.
---
Driver Add-on Charges for Driving a Hire Car in Palma de Mallorca
| | | |
| --- | --- | --- |
| $$$ | Always Disclosed by Auto Europe | Rarely Disclosed by Others |
It may seem ridiculous to be charged a 'driver fee' for a vehicle that you hire specifically to drive, but driver fees (often referenced as an Additional Driver Fee, Young Driver Surcharge, or Senior Driver Fee) apply an extra daily fee to the total cost of your car hire based on who will be driving the car. Many car hire companies charge a fee for drivers under the age of 25 or over the age of 65, and you can expect to pay extra if you plan to have more than one person driving your car hire in Palma de Mallorca during your trip. These fees can be €5 all the way to €20 per day, depending upon the unique circumstances of your vehicle.
---
Processing Charges for Palma de Mallorca Accident Insurance Claims
| | | |
| --- | --- | --- |
| $$$ | Always Disclosed by Auto Europe | Rarely Disclosed by Others |
Often labeled as an Administration Fee, or Processing Fee, extra insurance charges are something you'll see after your car hire is over to cover the cost of paperwork related to a theft or damage claim on your vehicle. These fees are not related to the actual cost of insurance coverage for your vehicle, rather to cover the cost of resolving an insurance claim related to your booking. These fees will typically fall in the €30 - €50 range.
---
Value Added Tax for Car Hires in Palma de Mallorca
| | | |
| --- | --- | --- |
| $$ | Always Disclosed by Auto Europe | Sometimes Disclosed by Others |
Most European countries charge international travelers a VAT Tax (or Value Added Tax) on all goods and services. You are responsible for paying this charge (which tends to fall in the 15-30% range depending upon the country you are touring). Some online car hire companies will not include this mandatory tax in their quoted price to try to make their rates appear lower. If you see 'Plus VAT' or 'Taxes Extra' in the car hire contract you can assume that you'll be required to pay this tax locally when you pick up your car hire in Palma de Mallorca. Be sure you budget accordingly, or contact Auto Europe to see if we can beat the price.
---
Required Local Taxes for Hiring a Car in Palma de Mallorca
| | | |
| --- | --- | --- |
| $ | Always Disclosed by Auto Europe | Rarely Disclosed by Others |
Most destinations require that car hire companies pay an assortment of local taxes and fees to account for the extra road traffic their business ensures. These fees can appear on your bill under a wide variety of names, and are typically mandatory. Some examples of how these mandatory local charges could be labeled include Vehicle License Fee, Road Safety Fee, Road Tax, Eco Surcharge or Environmental Fee. You might even see Credit Card Processing Fee as an additional line-item expense from your car hire provider.
More Car Hire Options Available with Auto Europe
If you're thinking about what choices will be available when booking a car in Palma de Mallorca? Below is a list of the main vehicle classes you might want to consider, and a few reasons why each could work well for your upcoming travels.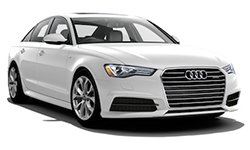 Luxury Car Hire Palma de Mallorca
- If you're already spending the money on this trip, why not get around in total comfort? A luxury brand sedan or performance car hire from Auto Europe enables you to treat yourself and comfortably drive Palma de Mallorca in a performance-tuned car.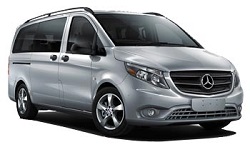 Van Hire Palma de Mallorca - With a range of passenger vans, minivans, sprinter vans, and cargo vans for hire, Auto Europe is happy to assist you as you browse inventory and find van hire options in Palma de Mallorca.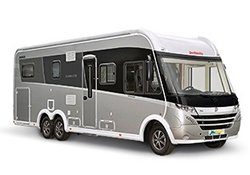 Palma de Mallorca Motorhome Hire
- Hire a motorhome Palma de Mallorca and take in more of the sights, sounds and destinations with a your hotel on whells from Auto Europe. There are a number of great locations to camp for your time in Palma de Mallorca. Auto Europe has the lowest rates in Palma de Mallorca, request a quote today!