Car Hire Seattle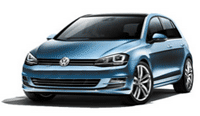 Seattle, located on the Puget Sound, is one of the USA's most iconic cities. This beautiful city is surrounded by water, mountains and idyllic evergreen forests. Home to some of tech's biggest names (Microsoft, Amazon and Valve), this city is sure to excited all who visit. Take a day and visit the Space Needle, Pike Place Market (home of the flying fish salesmen), or any of the number of museums and theatres. Do and see it all with a car hire from Auto Europe.
Reserve your USA car hire today by using the Booking Engine at the top of the page and save up to 30%. For any car hire questions you have, please contact our award winning customer support team at 0800 983 468.
Manual or Automatic Transmission Car Hire in Seattle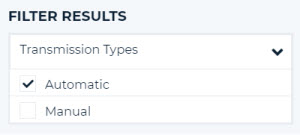 You're probably aware that many of the least expensive cars for hire in Seattle are manual transmission, if you will not drive a stick-shift you'll be happy to learn we make it easy to sort and display local cars that are available to hire and show only automatic transmission cars for hire. With some local agencies you may be required to go up a car class to guarantee an automatic transmission car hire, if there is an automatic transmission vehicle in stock and available to hire in Seattle you may feel certain that we'll be able to help you in hiring your automatic vehicle. It simply requires a single click to narrow your car hire search results to show vehicles which are your preferred transmission type. You can easily filter to only display automatic transmission car hires from a local company you prefer to hire from like Dollar, Hertz, or Avis. It will be simple to book your manual or automatic transmission car hire reservation from here - just finalise your booking details, add supplementary insurance coverage from Auto Europe for peace of mind, and then finish your reservation.
Why You Should Hire a Standard Car in Seattle

It will usually be more affordable to hire a stick-shift transmission SUV or car in the majority of locations.
This shifting package is standard on the majority of vehicles, which means that you will have more cars to choose from.
Manual vehicles are likely to be stocked by car hire agencies in any locale where you'll be travelling.

Why Pick an Automatic Car in Seattle

You are able to maintain concentration on the traffic while driving in an unfamiliar location.
Automatic-transmission is likely to be normal in upscale cars and SUVs so if you book an automatic car hire you will likely be driving a comfortable car hire.
Fees You May Encounter When Hiring a Vehicle in Seattle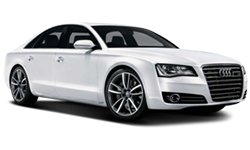 You could be browsing numerous booking sites to secure the top deal on your auto hire in Seattle. However, not all quoted car rates are created the same. Many low-cost deals are not what they pretend to be. Certain unscrupulous car hire businesses don't reveal standard costs to obscure the total cost of booking a car. You can be certain that these charges will be assessed locally when you pick up your car, and the aggregate sum that you pay will more than likely be more than an inclusive per-day cost on a site like ours.
You'll be delighted to learn that the listed prices on this website is transparent, and it is frequently inclusive of all required surcharges. We've found that smart travelers want to understand the full cost of their car, SUV or van hire when they make their reservation. The concise overview we've written will offer insight about 5 of the most frequently encountered car hire fees and costs other companies may be concealing from you. Below you'll see useful information about 5 of the most prevalent car hire charges which you may be concerned with when traveling in Seattle.
International Travel Car Charges for Seattle Car Hires
| | | |
| --- | --- | --- |
| $$$ | Always Disclosed by Auto Europe | Sometimes Disclosed by Others |
You will see these charges on your contract as a Cross Border Fee or Travel to Other Countries charge. This car hire surcharge will typically be in the range of €20 - €50 and applies for car hires you plan to drive internationally. This is charged by local car hire agencies to cover the cost of international toll stickers and licensing which may be required to drive your vehicle in a neighboring nation Some agencies in Seattle may not permit international travel at all, while others may charge a very low fee. If you have questions call us and we can find ways to save you money on your Seattle car hire.
---
Limited vs. Unlimited Mileage Car Hire Charges
| | | |
| --- | --- | --- |
| $ | Always Disclosed by Auto Europe | Always Disclosed by Others |
Many of the vehicles Auto Europe offers for hire in Seattle include unlimited mileage, which allows you to drive as far as you need to without any additional charges. Some car hire contracts may not have this feature, however, so if you see Limited Miles or Limited Kilometers on your car hire contract pay close attention to this clause. At €0.50 - €2 per additional kilometer or mile that you drive, this fee can be a minor extra expense, or can add up fast depending upon how far you drive during your trip to Seattle.
---
Car Hire Fuel Policy Fees and Surcharges
| | | |
| --- | --- | --- |
| $$ | Always Disclosed by Auto Europe | Sometimes Disclosed by Others |
Most car hire agreements in Seattle require you to fill your vehicle with fuel prior to dropping it off at the agency when your trip is over. These Full to Full policies can result in a fee, charged after the fact, if you do not fill your vehicle up with gas or diesel fuel prior to dropping it off at the end of your trip. Pay close attention to your car hire contract, as you can generally save a little money by filling your tank yourself instead of relying on the local agency to do it for you.
---
Value Added Tax Associated with Car Hire in Seattle
| | | |
| --- | --- | --- |
| $$ | Always Disclosed by Auto Europe | Sometimes Disclosed by Others |
Most European countries charge international travelers a VAT Tax (or Value Added Tax) on all goods and services. You are responsible for paying this charge (which tends to fall in the 15-30% range depending upon the country you are touring). Some online car hire companies will not include this mandatory tax in their quoted price to try to make their rates appear lower. If you see "Plus VAT" or "Taxes Extra" in the car hire contract you can assume that you'll be required to pay this tax locally when you pick up your car hire in Seattle. Be sure you budget accordingly, or contact Auto Europe to see if we can beat the price.
---
Required Local Tax Charges Related To Your Seattle Car Hire
| | | |
| --- | --- | --- |
| $ | Always Disclosed by Auto Europe | Rarely Disclosed by Others |
Most destinations require that car hire companies pay an assortment of local taxes and fees to account for the extra road traffic their business ensures. These fees can appear on your bill under a wide variety of names, and are typically mandatory. Some examples of how these mandatory local charges could be labeled include Vehicle License Fee, Road Safety Fee, Road Tax, Eco Surcharge or Environmental Fee. You might even see Credit Card Processing Fee as an additional line-item expense from your car hire provider.
Which Size Car is Ideal For Getting Around Seattle?
Here at Auto Europe we know that every single trip is one-of-a-kind, and that's why we permit you to evaluate costs and features among every car available in the city you're planning to explore by car. Our helpful guide is designed to help you choose the perfect vehicle for your upcoming adventure in Seattle.
Economy Car Hire Seattle
If you are hoping to save on your vehicle, or do not plan on any long day-trips in your Seattle car hire, you may want an economy class vehicle. These nimble cars are easy to park and do not need much fuel.

Mid-Size Car Hire Seattle
A surplus of luggage and passengers are easy to handle for a mid-size vehicle, which many consider the perfect option for many travelers that do not wish to pay for a larger model like an Sport Utility Vehicle, Van, or Full Size Car.

Full Size Car Hire Seattle
Coming in at between 15 and 25 MPG, the fuel efficiency of a full-size 4-door car is not that fantastic, however if you value back-seat leg room and enough trunk capacity for four medium-sized suitcases, then a large sedan may be perfect for you!

Luxury Hire Seattle
We are known to specialise in premium, luxury models for travelers accustomed to the best-of-the-best who wish to upgrade their getaway. Auto Europe offers a variety of vehicles including Porsche, Mercedes-Benz, Audi, and even brands like Ferrari, you'll be amazed by our exclusive selection of luxury-brand cars for hire.

Sport Utility Vehicle Hire Seattle
Big, secure, and equipped with plenty of horsepower. A sport utility vehicle will usually come equipped with the option of four wheel drive, and may come equipped with a luggage rack and a tire package that scoffs at tough roadways. These exciting vehicles are a great choice for those traveling with significant luggage and equipment.

Van Hire Seattle
Treat yourself to ample space to comfortably seat your entire group during your trip to Seattle. With a minivan or passenger van hire you are allowed to tour in comfort.
About Auto Europe's Track Record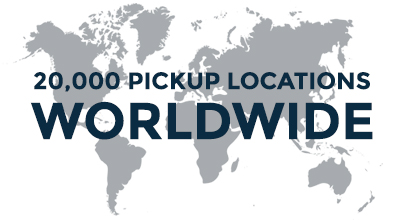 If you appreciate customer service and industry-leading value, then the Auto Europe brand ought to be your first pick for your upcoming Seattle car hire. During our lengthy company history we've created relationships with trustworthy car hire companies servicing Europe and locations worldwide. If you are curious about why our company's prices are usually less than those offered on other car hire sites, this is the product of the impressive number of vehicles we book with major car hire companies like Hertz, Sixt, Budget, Enterprise, and Avis each year. These brands offer us exclusive rates -- unparalleled deals we are able to pass on to our customers. As a matter of fact, you can generally hire an Enterprise SUV, van or sedan through us for a comparable price (or even better) than you will be able to if you hire the same vehicle directly with that company's site.
Over our more than six decade history providing car hire service in more than 20 thousand destinations around the world, we have been recognised with numerous car hire industry awards. Here we've assembled a couple of the recent accolades Auto Europe has celebrated:
We Recently Won These Great Accolades
| | | |
| --- | --- | --- |
| Gold Award Winner - Ground Transportation, Luxury Car collection (Travel Weekly) | Transportation Partner of the Year (Ensemble Travel Group) | Peak of Excellence Award (Travel Network) |
We make a big effort to show an inclusive, transparent price to our valued clients. We've found that savvy travelers prefer to see the full cost of their car hire when they confirm their booking. To make things easier, we've highlighted 5 common charges which many clients visiting Seattle might not be aware of. Keep reading and you'll learn about some of the most common fees that confuse and frustrate people who hope to reserve a car in Seattle.