Car Hire Cincinnati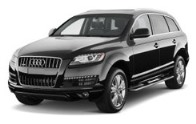 Located on the Ohio River, Cincinnati is known for its beautiful botanical gardens and the Cincinnati zoo, this city is the perfect travel destination for all travellers, including those with children. Take a day with the kids at the Science and Children's museums, explore Findlay Market which is full of food and craft vendors or just take in the local cuisine. A car hire from Auto Europe will enable you and your travel companions to do and see it all.
Contact our award winning customer support team at 0800 983 468 with any car hire question you may have. They are available 24/7 and are eagerly awaiting your call. To reserve your USA car hire, please use the Booking Engine at the top of the page and save up to 30%.
Our Brand's History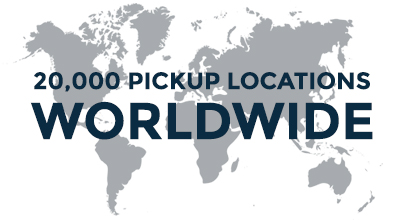 Our customers come back to book with us year after year, raving to their friends and family. We've acquired a reputation for guaranteeing the lowest rates and first-rate car hire services over more than six decades. Our longstanding working relationships with the best car hire brands operating in every corner of the globe is one thing that truly makes us one of a kind. If you're curious why Auto Europe's rates are usually lower than those offered on other car hire websites, it's the result of the impressive number of cars we reserve with major suppliers like Europcar, Sixt, Avis, and Budget each year. These companies offer Auto Europe one-of-a-kind low pricing -- unparalleled discounts we are then able to pass on to our customers. This is why Auto Europe's rates are usually comparable to or even better than you might enjoy when booking a car directly with these well-known companies or another online car hire service.
The travel industry continues to recognise Auto Europe for our renowned focus on putting the traveler first. Three of the accolades we have received include ...
A Selection Of of Our Company's Recent Awards
Silver Award Winner - Ground Transportation, Luxury Car Collection (Travel Weekly)
Car Hire Agencies - Second Place (Travel and Leisure World's Best Awards)
Best Foreign Car Hire Firm (Agent@Home Readers Choice Awards)
Auto Europe makes a big effort to showcase an inclusive, no-strings-attached rate to our valued customers. We've found that savvy travelers want to know the total cost of their auto hire when they make their reservation. To assist as you demystify the taxes and fees commonly mandated for different car hire circumstances, we've assembled this helpful guide. Read on and you will understand some of the standard surcharges and local taxes which confuse and frustrate folks planning to book a sedan in Cincinnati.
Arrange The Best Class of Vehicle in Cincinnati
Please don't book the wrong type of car and be stuck with a car that is too cramped for your needs, or that is too big and a pain to drive and steer. Auto Europe offers a broad array of popular car hire choices to accommodate every sort of need.
Compact Car Hire Cincinnati
Able to handily accommodate 3 small or mid-sized pieces of luggage, many compact class vehicles will be a good option for drivers that want more amenities and room than an economy-class car will provide.

Mid-Size Car Hire Cincinnati
Reserve a comfortable vehicle with sufficient capacity to stow four bags when you book a mid-size sedan in Cincinnati. Mid size vehicles are frequently recommended as the perfect price-sensitive choice for people who desire a bit additional space for passengers and bags.

Full Size Car Hire Cincinnati
Even though the fuel efficiency is less than what is found with a smaller vehicle (most models offer 15 to 25 miles per gallon), there is a great deal of room to stow your suitcases and bags and there is also extra space to stretch out your legs, which is great for long day-trips.

Luxury Vehicles Car Hire Cincinnati
Auto Europe is pleased to offer a wide selection of luxury models, convertibles, and the world's fastest sports cars for drivers who want to improve their trip to Cincinnati. On the off chance that you do not find the luxury model you're seeking when conducting your online search, please contact our reservation team and we might be able to drive it to your location from a nearby city.

Sport Utility Vehicle Car Hire Cincinnati
Ideal for traveling with a group of friends or family, these comfortable and safe vehicles provide plenty of space for stowing suitcases, bags, and other equipment, and are pleasant to pilot.

Passenger Van Car Hire Cincinnati
If you need a lot of space, additional seating, and luggage capacity in your vehicle then consider booking a minivan in Cincinnati. These sought-after options are often in high demand, so we recommend that you book early!
Automatic Transmission Car Hires in Cincinnati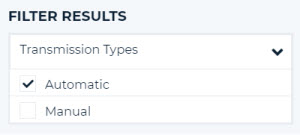 While most of the cheapest cars for hire in Cincinnati are stick shift, if you aren't comfortable driving a manual you'll be pleased to know that we make it easy to browse local cars that are available to hire and display nothing but automatic vehicles available to hire. Manual transmission vehicles are common in many locations around the world, and that's why booking a stick-shift car will often save you money (because they're more readily available), but with that said if you decide you need (or would like) an automatic car our experienced reservation team will gladly assist you. Auto Europe allows you the choice of filtering car hire inventory in Cincinnati by type of transmission to quickly find your preferred standard or automatic transmission sedan in your preferred vehicle size. You can even filter the results to only show automatic vehicles from your preferred local company like Hertz, Avis, or Europcar. It'll be simple to finalise your automatic or standard transmission vehicle hire after this ... just finalise your reservation details, add some insurance coverage for peace of mind, and finish your booking.
A Few Reasons to Opt For an Automatic Transmission Car Hire in Cincinnati
It's simple to operator so you can focus on where you're driving.
An automatic transmission is generally standard in larger vehicles so if you book an automatic car hire you will be driving a terrific car!
Reasons to Love Manual Transmission Car Hire in Cincinnati
Saves money - stick shift vehicles are usually less expensive than an automatic vehicle.
You'll enjoy more car hire options, because several car hire businesses in Cincinnati prefer manual transmission cars.
Manual transmission vehicles are generally stocked by agencies in any location where you may need a car hire.
5 Car Hire Costs You Should Know About When Booking a Car in Cincinnati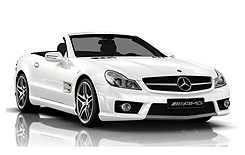 You aren't the only one if you are searching numerous travel and discount websites to discover the ideal rate on your next vehicle hire in Cincinnati. But not all quoted car hire daily prices are the same. Don't be duped by car hire agencies online that display uncharacteristically low daily prices. These companies are usually not including mandatory fees and taxes which are owed by law in Cincinnati. You'll be obligated to pay these fees at the pick-up counter, and ultimately may pay more than the inclusive rate displayed on our website.
When you wish to see the actual daily rate of your Cincinnati car hire, search Auto Europe and discover the clear, no-nonsense pricing you won't find on other car hire sites. We've learned that smart travellers like to know the full cost of their vehicle hire when they book. To make things easier, we have covered several common surcharges which quite a few customers traveling to Cincinnati might not be familiar with. The often seen types of industry fees outlined below are a great starting point to ensure that you are educated when reserving an auto hire in Cincinnati.
Drop Surcharges in Cincinnati
| | | |
| --- | --- | --- |
| $$$$ | Always Disclosed by Auto Europe | Sometimes Disclosed by Others |
Not everyone wants to hire a car for a round-trip itinerary. If you'd like to start your trip with a car hire in Cincinnati and plan to end your vacation in another location, no problem! Auto Europe specialises in arranging this type of car hire. You should know, however, that the cost of transporting vehicles incurs a "Drop Fee" or "One Way" fee which you will be required to pay. The cost of this charge will vary depending upon your itinerary, but can be significant - especially if you're traveling across international borders. We know creative ways to reduce this cost, so contact a specialist by phone today for help with your one way car hire in Cincinnati.
---
Extra Car Hire Expenses Related to Vehicle Equipment in Cincinnati
| | | |
| --- | --- | --- |
| $$ | Always Disclosed by Auto Europe | Always Disclosed by Others |
If you've reserved extra equipment with your car hire (like child seats, GPS, ski-racks or snow chains), then you will be charged an additional Processing Fee or Administration Fee for this equipment (unless your online quote states that these costs are included in the total displayed price). Some destinations have specific requirements for traveling with children (who must be restrained in a properly-sized child seat or booster seat), so it's important to check the specific requirements in Cincinnati to see if some of these optional car hire equipment items will be needed for your trip.
---
Cross-Border Car Charges for Cincinnati Vehicle Reservations
| | | |
| --- | --- | --- |
| $$$ | Always Disclosed by Auto Europe | Sometimes Disclosed by Others |
For about €20 - €50 in most locations you can drive your vehicle across international borders. This international travel fee (often referenced as a Cross Border Fee on your car hire contract) covers the permitting and tax cost of making sure your car hire has all of the appropriate stickers to drive across borders (and come back). International one-way charges (where you pick up your car hire in Cincinnati and drop it off in a neighboring nation) will be significantly more, so if your itinerary allows you to return to Cincinnati to drop off your car hire you can save a significant amount of money.
---
Administrative Charges as a Result of Cincinnati Car Hire Insurance Claims
| | | |
| --- | --- | --- |
| $$$ | Always Disclosed by Auto Europe | Rarely Disclosed by Others |
Often labeled as an Administration Fee, or Processing Fee, extra insurance charges are something you'll see after your car hire to cover the cost of paperwork related to a theft or damage claim on your vehicle. These fees are not related to the actual cost of insurance coverage for your vehicle, rather to cover the cost of resolving an insurance claim related to your vehicle hire. These fees will typically fall in the €30 - €50 range.
---
Driver Charges and Fees for Driving a Car Hire in Cincinnati
| | | |
| --- | --- | --- |
| $$$ | Always Disclosed by Auto Europe | Rarely Disclosed by Others |
It may seem ridiculous to be charged a "driver fee" for a vehicle that you hire specifically to drive, but driver fees (often referenced as an Additional Driver Fee, Young Driver Surcharge, or Senior Driver Fee) apply an extra daily fee to the total cost of your car hire based on who will be driving the car. Many car hire companies charge a fee for drivers under the age of 25 or over the age of 65, and you can expect to pay extra if you plan to have more than one person driving your car hire in Cincinnati during your trip. These fees can be €5 all the way to €20 per day, depending upon the unique circumstances of your vehicle hire.