Car Hire San Antonio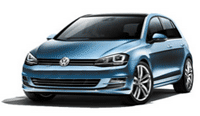 San Antonio is one of Texas' larger cities and is currently seeing a boom in growth and industry. Located in the heart of South Central Texas and is home to the world famous Alamo. Take a walk down the famous "River Walk" and enjoy a margarita and Tex-Mex, catch a Spurs game and take in the beautiful Mexican culture that permeates this distinct city. Hiring a car from Auto Europe will enable you to do and see more of San Antonio.
Use the Booking Engine at the top of the page to reserve your Auto Europe car hire in San Antonio. Should you have any questions or concerns regarding your car hire, please do not hesitate to contact our award winning customer support team at 0800 983 468. Reserve your USA car hire today and save!
San Antonio Car Hire Fees Explained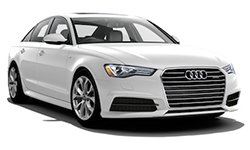 Most people arranging a car to drive in San Antonio will browse several websites to find the best deal. But you should know that not all quoted car hire prices are created the same. Many low-cost car hire deals aren't what they appear to be. Some unscrupulous businesses conceal mandatory charges to obscure the total cost of reserving a car. Understand that if you opt-for that discount offer elsewhere, you'll have a hefty bill waiting for you at the pick-up counter, and the total cost may be more than Auto Europe's advertised rates.
We're proud of the way we value our clients, and that is why our team makes every effort to show you a transparent price. We have found that intelligent travelers would rather know the full cost of their car hire when they book. The concise overview we've written will provide insight about some of the most common car hire taxes and surcharges other agencies may be concealing from you. Keep reading and you will discover some of the most common surcharges and local taxes that confuse and frustrate people planning to hire a sedan in San Antonio.
Car Hire Drop Fees in San Antonio
| | | |
| --- | --- | --- |
| $$$$ | Always Disclosed by Auto Europe | Sometimes Disclosed by Others |
Not everyone wants to hire a car for a round-trip itinerary. If you'd like to start your trip with a car hire in San Antonio and plan to end your vacation in another location, no problem! Auto Europe specialises in arranging this type of car hire. You should know, however, that the cost of transporting vehicles incurs a "Drop Fee" or "One Way" fee which you will be required to pay. The cost of this charge will vary depending upon your itinerary, but can be significant - especially if you're traveling across international borders. We know creative ways to reduce this cost, so contact a specialist by phone today for help with your one way car hire in San Antonio.
---
Add-On Car Hire Costs for Vehicle Equipment in San Antonio
| | | |
| --- | --- | --- |
| $$ | Always Disclosed by Auto Europe | Always Disclosed by Others |
You can expect to pay between €30 - €50 for extra add-ons and equipment, depending upon the car hire agency you book your car with. Items like GPS units, child or booster seats, roof racks, snow chains for your tires, and more can enhance the safety and storage capacity of your vehicle and may even be required by law to drive in San Antonio. Auto Europe makes it easy to customise your car hire agreement and add on these extras and options at the time of your booking. On other car hire contracts, you may see these charges on your bill labeled Processing Fee or Administration Fee.
---
Office Charges for Car Hire in San Antonio
| | | |
| --- | --- | --- |
| $$ | Always Disclosed by Auto Europe | Rarely Disclosed by Others |
Local car hire agencies must pay for the lot space at airport and train terminals, and to cover this added expense they will often charge a convenience or location fee to customers. You will often see this expense listed as an Airport Surcharge, Premium Location Surcharge, Rail Station Surcharge or a Parking Fee. The alternative if you do not want to pay this additional charge is to arrange to pick up your car hire at a downtown location in San Antonio. City or downtown offices will typically offer a lower rate because they do not need to foot the bill for an airport or rail station location, but you will generally have to pay for a cab to drive you to the downtown location, and most travellers prefer the convenience of picking up their car immediately when they arrive.

You also may see charges like Late Return Fees or Out of Hours Fees, which are avoidable if you pay close attention to the open hours of the local agency you've made your Auto Europe booking with, and return your car when their office is open.
---
Add-On Charges for San Antonio Car Hire Insurance Coverage Claims
| | | |
| --- | --- | --- |
| $$$ | Always Disclosed by Auto Europe | Rarely Disclosed by Others |
If your vehicle in San Antonio is involved in a theft or accident which results in an insurance claim, you may be charged a Processing Fee or Administration Fee outside of any deductible, which will cover the cost of the additional paperwork the car hire company must process in resolving the claim. These fees often surprise travelers, because they are charged to your credit card after the fact, but it is standard practice in the industry and you can expect this cost to be between €30 and €50.
---
Driver Fees and Surcharges for Hiring a Car in San Antonio
| | | |
| --- | --- | --- |
| $$$ | Always Disclosed by Auto Europe | Rarely Disclosed by Others |
Drivers who are young (usually under the age of 25) or older (typically 65 or older) may be asked to pay a Senior Driver Fee or Young Driver Surcharge at the counter when picking up their car hire in San Antonio. Drivers in these age brackets tend to be considered higher risk, and some (but not all) local operators will charge a daily fee to hire to older or younger drivers. This fee varies depending upon the car hire agency you've booked with, but can be €5 per day, or more. Auto Europe may be able to compare your booking details between other local providers to help you find a vehicle with a lower (or no) additional driver fee to save you money. Call us if you'd like some help.
Browse Manual Transmission in San Antonio or Automatic Transmission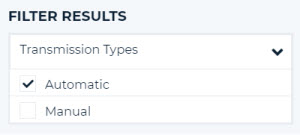 Booking a stick shift is not required with Auto Europe. If you can't (or prefer not to) book a standard transmission vehicle, you will be able to sort your search results to simply view automatic transmission vehicles in San Antonio. Thought to be a higher cost feature by a few car hire operators in San Antonio, there is often a much lower number of cars to select from when searching for automatic vehicles to hire. In a number of locations (such as Europe) stick-shift transmission is standard for vehicles for hire. Once you decide that you need an automatic car hire in San Antonio, simply set a "Transmission Types" search parameter in a single click. You can easily filter to only display automatic transmission car hires from a local car hire company you'd prefer to book with like Sixt, Budget, or Hertz. Once you've chosen the ideal manual transmission or automatic car hire in San Antonio, finalise the final details of your reservation, consider the insurance coverage packages offered, and confirm your car hire reservation in seconds.
Benefits of Automatic Transmission Hire in San Antonio

It's less-stressful for some travelers to navigate with an automatic transmission in a new place.
Automatic transmission is likely to be normal in upscale cars and SUVs so if you reserve an automatic-transmission vehicle you will probably be driving an excellent car hire!

Best Reasons to Hire a Manual Vehicle in San Antonio

Frequently available at a lower price than automatic transmission car hires.
Local inventory for manual transmission vehicles will frequently be greater.
You will usually have the option to hire a stick-shift vehicle in any part of San Antonio.
Which Size Car Hire is Perfect For Getting Around San Antonio?
At Auto Europe we are aware that every single trip is different, and that's why we invite you to compare and contrast prices and amenities for every car available in the city you are visiting. The following guide (below) will help you hire the ideal vehicle for your upcoming trip.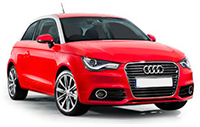 Economy Car Hire San Antonio
A fuel-efficient economy class sedan will often accommodate four adults, two modest-sized suitcases or bags, and a light-weight carry-on bag. These small sedans are simple to park in tight spaces and they are an low-cost vehicle to travel short distances.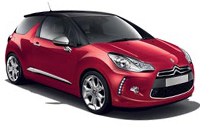 Compact Car Hire San Antonio
Able to easily fit 3 little or medium-sized pieces of luggage, many compact class vehicles will be a solid option for people seeking more space and comfort than an economy vehicle would provide.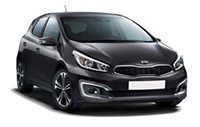 Mid-Size Car Hire San Antonio
The perfect size vehicle for quite a few travelers visiting San Antonio, a mid-size vehicle will provide approximately 15-17 ft3 of storage in its trunk and also provides plenty of seating. Many mid size models offer sufficient space for 3 or 4 average-sized pieces of luggage.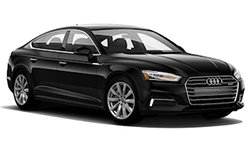 Full Size Car Hire San Antonio
Even though the miles per gallon is lower than on a smaller sedan (most full size models will offer between 15 and 25 MPG), there is plenty of room to stow your suitcases and bags and plenty of leg-room for lengthy road trips.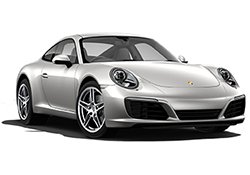 Luxury Car Hire San Antonio
We are known to specialise in premium, luxury vehicles for discerning travelers who wish to upgrade their time in San Antonio. Auto Europe offers a great selection of vehicles including Porsche, Mercedes-Benz, Audi, and even brands like Rolls Royce, you'll be amazed by our impressive selection of luxury cars for hire.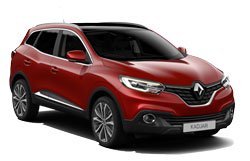 SUV Hire San Antonio
Large, stable, and high-powered. A sport utility vehicle will typically come equipped with 4x4 drive, and it might come with a luggage rack and tyres that scoffs at tough roads. These more expensive vehicles are a great choice for folks traveling with a lot of luggage.

Van Hire San Antonio
Give yourself ample space to comfortably seat your large party during your vacation to San Antonio. With a passenger van hire you are allowed to tour in style.
About Our Lengthy Track-Record of Helping Travelers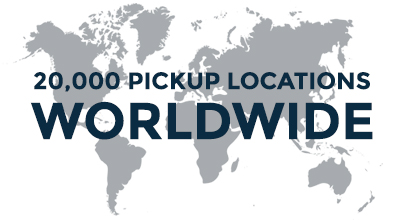 An international car hire company, we have been helping travelers as they discover the best rate with premium local car hire companies for more than sixty years. From the early going Auto Europe established important working relationships with the globe's finest car hire operators. Car hire operators like Hertz, Avis, Budget, Europcar, Enterprise, Dollar, Sixt, Thrifty, and many more give Auto Europe major price-cuts due to the large number of vehicles we reserve with them every calendar year. And because of this we are able to pass this one-of-a-kind low pricing on to you and other of our important customers. You can't find a better price on a car hire elsewhere, but if you are able to ... just give our agents a phone call. If we can confirm the better rate, Auto Europe will give you a better rate on your car hire, we promise!
Throughout our more than six decade company history providing auto hire service in more than 20,000 locations in Europe and globally, we have been honored with a number of car hire industry accolades. Here we've assembled a sampling of recent recognitions our company has enjoyed:
A Small Group of of Our Company's Recent Recognitions
| | | |
| --- | --- | --- |
| Silver Award Winner - Ground Transportation, Worldwide Coverage (Travel Weekly) | Customer Service Manager of the Year (Customer Service Institute of America) | Peak of Excellence Award (Travel Network) |
At Auto Europe we value our clients, and that's the reason we make every effort to show you a transparent rate. We've found that smart travelers like to understand the full cost of their car hire when they book. The basic guide we've assembled will provide useful facts about 5 of the most frustrating car hire taxes and surcharges our competitors might be concealing from you. Here you will find helpful info about 5 of the most confusing car hire add-on surcharges you might wonder about when traveling in San Antonio.