Car Hire Dallas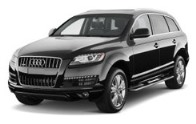 Dallas, like most Texas cities is a thriving metropolis with a booming tech sector and plenty of sights and sounds for those seeking to holiday in this North Texas city. Whether you are in the mood for some traditional Texas BBQ, a night out to experience the music and bar scene in Deep Ellum, shopping at Mockingbird Station or visiting the Book depository and grassy knoll hiring a car from Auto Europe will enable you to experience it all. Simply use the Booking Engine at the top of the page to reserve the perfect USA car hire in Dallas.
If you happen to experience car trouble during your stay in Dallas, please contact our award winning customer support team. They are standing by day and night to ensure that all of your Dallas car hire needs are taken car of in a timely and efficient manner. Reserve your Dallas car hire today and save when you book with Auto Europe.
Popular Car Hire Locations in Dallas
Auto Europe has partnered with some of the most trusted suppleirs in the industry to bring amazing rates and convenient pick up locations in Dallas, inlcuding the DFW airport, DART Stations and more. To find the perfect location for your Dallas car hire, please enter your travel information, including the dates and times of your trip into the Booking Engine at the top of the page.
Fees You May Be Responsible For When You Hire a Car in Dallas
Most individuals booking a car hire in Dallas will browse multiple websites to secure the best price. But before you book it is important to be aware of the assortment of fees and car hire surcharges which might not be included in your car hire quote. Generally, a deal that is too good to be believed, it probably is. Many web booking services don't tell you about the mandatory taxes and surcharges that are legally required of everyone hiring a car in Dallas. Rest assured that if you opt-for that unrealistic deal somewhere else, you'll have a hefty bill waiting for you at the pick-up counter, and the total cost may be more than Auto Europe's advertised rates.
At Auto Europe we value our customers, and that is why we make every attempt to advertise a transparent price. We've learned that smart travellers prefer to understand the total cost of their vehicle hire when they book. The concise overview we've included below will provide insight about a few of the most frustrating car hire fees and costs other sites might be concealing from you. Keep reading and you'll learn about some of the industry fees which bewilder and frustrate folks planning to book a sedan in Dallas.
International Travel Driving Costs for Dallas Hires
| | | |
| --- | --- | --- |
| $$$ | Always Disclosed by Auto Europe | Sometimes Disclosed by Others |
Most car hire companies in Europe and around the world have to cover the cost of additional permitting if you plan to drive their vehicle across international borders. If your itinerary will take you into a neighboring nation while driving in Dallas, this cost may be passed on to you in the form of an international travel fee, often labeled as a Cross Border Fee or a Travel to Other Countries surcharge. This cost is generally not prohibitive (as long as you plan to return your vehicle in Dallas. Some local car hire companies may not allow you to drive their vehicles across international borders at all, but if they do you can expect to pay somewhere in the €20 - €50 range.
---
Limited vs. Unlimited Mileage Auto Hire Charges
| | | |
| --- | --- | --- |
| $ | Always Disclosed by Auto Europe | Always Disclosed by Others |
Often listed as Limited Kilometers or Limited Miles, this fee can be significant depending upon how far you drive over the limit specified on your contract. The fee can be €0.50 - €2 per additional kilometer that you drive. Most Auto Europe car hire come with unlimited mileage, but if you aren't sure, you can call our team of reservation agents to discuss your Dallas car hire contract.
---
Car Hire Petrol Policy Fees
| | | |
| --- | --- | --- |
| $$ | Always Disclosed by Auto Europe | Sometimes Disclosed by Others |
Pay careful attention to whether your car hire contract says Full to Full or Full to Empty for your fuel policy. The type of fuel policy you have will help you understand if you need to fill your vehicle with gas before dropping it off or not. If you are required to do so, do it to avoid charges which can be greater than the cost of filling the tank.
---
One Way Car Hire Surcharges in Dallas
| | | |
| --- | --- | --- |
| $$$$ | Always Disclosed by Auto Europe | Sometimes Disclosed by Others |
Not everyone wants to hire a car for a round-trip itinerary. If you'd like to start your trip with a car hire in Dallas and plan to end your vacation in another location, no problem! Auto Europe specializes in arranging this type of car hire. You should know, however, that the cost of transporting vehicles incurs a "Drop Fee" or "One Way" fee which you will be required to pay. The cost of this charge will vary depending upon your itinerary, but can be significant - especially if you're traveling across international borders. We know creative ways to reduce this cost, so contact a specialist by phone today for help with your one way car hire options in Dallas.
---
Required Local Taxes Related To Hiring a Car in Dallas
| | | |
| --- | --- | --- |
| $ | Always Disclosed by Auto Europe | Rarely Disclosed by Others |
There are many names for local car hire taxes, including Road Tax, Vehicle License Fee, Environmental Fee or Eco Surcharge, Credit Card Processing Fee, or Road Safety Fee. The cost of these mandatory charges is usually low (€1 - €5 per day), and they are required by law for drivers in many locations around the world. Many online car hire services do not disclose these 'hidden fees,' so we make an effort to be up front and transparent about them so you know what you'll be paying for your car hire in Dallas before you depart on your trip.
Book with the Best Car Hire Suppliers in Dallas
Enjoy Dallas from the comfort of your very own car hire. Auto Europe has partnered with leaders of the car hire supplier industry to provide our customers with the best prices around. We offer amazing rates from such suppliers as Alamo, Budget, Enterprise and Sixt. To reserve your Dallas car hire, simply use the Booking Engine at the top of the page.
Hire an Automatic or Manual Transmission Vehicle in Dallas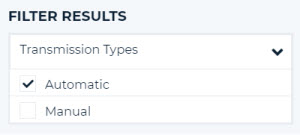 You don't need to be concerned if you don't know how to drive a standard transmission car. We make it simple to filter local inventory to find automatic cars to hire in Dallas. Thought of as an upgraded option by many car hire operators in Dallas, there is likely to be a much lower number of cars to pick from when searching for automatic cars. In most locations (such as in Europe) stick-shift transmission is the default option for vehicle hires. With just one tap or click you can narrow your car hire search results to only display the type of transmission you prefer for your sedan hire in Dallas. After you've toggled your car hire options based on transmission type, you can apply additional refinements to your search based on the local company you favor, your preferred car hire size, or Once your transmission type filter is applied, you can browse inventory, or add a few more filters according to your preferred location, car hire company, or car class. It'll be easy to finalize your stick-shift or automatic transmission vehicle reservation from here - just finalize your booking details, add insurance coverage for peace of mind, and then finish your booking online.
Benefits of Automatic Transmission Vehicle Hire in Dallas

It's less of a hassle for some travelers to navigate with an automatic transmission in a unfamiliar area.
Your car hire will probably be higher-end and have above-average safety features and amenities.

Why You Should Book a Standard Car Hire in Dallas

Frequently available at a lower price than automatic transmission cars.
You'll have more vehicle choices, as most car hire agencies in Dallas stock more standard transmission cars.
Typically supplied in every location.
Why Go With Us?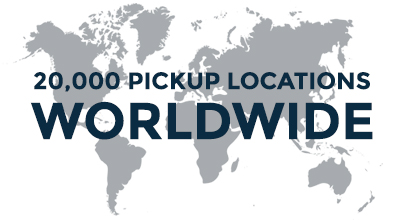 As an international car hire broker, we have been helping our clients while they locate the best available rate with highly-reviewed local car hire companies for more than six decades. Auto Europe has managed to stand out in the competitive car hire industry due to the valuable partnerships we've forged with the most well-known car hire brands. If you're curious why our advertised prices are often lower than those found on other car hire websites, it's the result of the impressive number of vehicles we book with major suppliers like Hertz, Sixt, Budget, Enterprise, and Avis each year. These brands offer us exclusive pricing -- exclusive discounts we are then glad to pass on to you. Auto Europe's pricing team works tirelessly toward negotiating the most competitive rates with our suppliers, giving you access to one-of-a-kind bargains and car hire savings you can not even get with these big, recognizable companies.
When you wish to see the actual price of your Dallas car hire, search Auto Europe's impressive inventory and discover transparent pricing you won't find anywhere else. Savvy travelers prefer clear, up-front pricing and won't be confused by unsavory pricing policies. To help you, we've highlighted several common charges which most people visiting Dallas might not be familiar with. The short summary below was designed to help you understand auto hire industry language and to avoid paying too much for your Dallas car hire.
Throughout our more than six decade company history providing car hire service in excess of 20,000 destinations in Europe and globally, Auto Europe has been recognized with countless industry accolades. Below are a couple of the recent accolades our company has enjoyed:
A Selection Of of Our Company's Recent Accolades
| | | |
| --- | --- | --- |
| Silver Award Winner - Ground Transportation, Luxury Car Collection (Travel Weekly) | Best International Car Hire Company (Performance Media Leisure Travel Leaders) | Europe's Leading Business Car Hire Company (World Travel Awards) |
Car Hire Classes in Dallas
Don't choose the wrong vehicle hire and be stuck with a sedan that is too cramped for your needs, or that is too big and which is difficult to drive and maneuver on narrow streets. We provide a broad array of attractive vehicles to hire to cater to every need.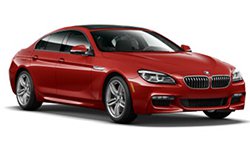 Luxury Car Hire Dallas
- If you are laying down your hard-earned cash on your trip to Dallas, why not tour in style? A luxury brand sedan or high-end sports car hire from Auto Europe allows you to pamper yourself and more comfortably navigate Dallas in a upscale vehicle.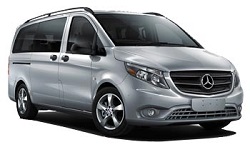 Van Hire Dallas - If you require extra room to stretch out, seating, and extra cubic feet for luggage in your vehicle then weigh the benefits of booking a van in Dallas. These popular options are often in very high demand, so you will want to book at the earliest possible date to make sure you secure your vehicle!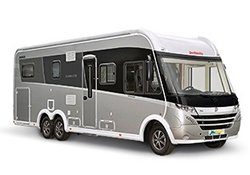 Dallas Motorhome Hire
- Explore Dallas from by hiring a your own motorhome or RV and experience the city from the convenience of a hotel on wheels. There are a number of great locations to pitch and make camp for your time in Dallas. Auto Europe has the lowest rates in Dallas, request a quote today!