Car Hire Los Angeles
Hit the streets of the City of Angels in a car hire from Auto Europe. See all of the lights, the Hollywood signs, historic film locations and beaches of Los Angeles in no time with an Auto Europe car hire. We have worked with our supplier partners for over 60+ years to bring you, our customer with the best car hire prices around. Use the Booking Engine at the top of the page to reserve your USA car hire and start saving!
Our award winning customer service team is here to assist you with any question or concern you may have regarding your Los Angeles car hire. Contact us today and save up to 30% when you hire a car from Auto Europe.
Book with the Best Car Hire Suppliers in Los Angeles
Take in all of the sights and sounds of Los Angeles with a car hire from Auto Europe. We offer the lowest rates from such suppliers as Avis, Alamo, Budget and Hertz. To reserve your Los Angeles car hire, simply use the Booking Engine at the top of the page. You'll find a number of different locations to pick-up your vehicle hire including the popular LAX Airport. Compare and save to find the cheapest and most convenient vehicle for your trip to Los Angeles.
Los Angeles Car Hire Fees Which You Might Have Concerns About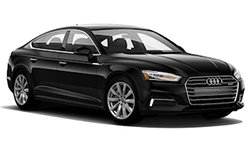 You may be visiting numerous travel sites to secure the best deal on your vehicle hire in Los Angeles. But not all quoted hire prices are the same. Quite a few cheap deals are not what they pretend to be. Some unscrupulous companies don't reveal standard fees to obscure the actual cost of booking a vehicle. Auto Europe does not believe in hiding fees in the fine print to trick our clients. When you book your Los Angeles car with Auto Europe you can be certain that the displayed inclusive rate is what you'll be responsible for. If you reserve your car at a price that's unbelievably low with a competitor, you will simply be obligated to pay the difference at the pick-up counter when you get to Los Angeles.
We value our clients, and that is the reason our team makes every effort to advertise a transparent daily rate. In our view, the majority of today's customers would like to know the final rate they will be asked to pay for a vehicle hire in advance. To assist as you de-mystify the fees and surcharges which are frequently mandated for many unique hire circumstances, we've assembled this abbreviated guide. The frequent types of industry charges highlighted below are a good place to start to be certain that you're educated when hiring a car in Los Angeles.
VAT Taxes for Car Hires in Los Angeles
| | | |
| --- | --- | --- |
| $$ | Always Disclosed by Auto Europe | Sometimes Disclosed by Others |
Most European countries charge international travelers a VAT Tax (or Value Added Tax) on all goods and services. You are responsible for paying this charge (which tends to fall in the 15-30% range depending upon the country you are touring). Some online car hire companies will not include this mandatory tax in their quoted price to try to make their rates appear lower. If you see 'Plus VAT' or 'Taxes Extra' in the car hire contract you can assume that you'll be required to pay this tax locally when you pick up your car hire in Los Angeles. Be sure you budget accordingly, or contact Auto Europe to see if we can beat the price.
---
Local Tax Charges for Driving a Car Hire in Los Angeles
| | | |
| --- | --- | --- |
| $ | Always Disclosed by Auto Europe | Rarely Disclosed by Others |
Most destinations require that car hire companies pay an assortment of local taxes and fees to account for the extra road traffic their business ensures. These fees can appear on your bill under a wide variety of names, and are typically mandatory. Some examples of how these mandatory local charges could be labeled include Vehicle License Fee, Road Safety Fee, Road Tax, Eco Surcharge or Environmental Fee. You might even see Credit Card Processing Fee as an additional line-item expense from your car hire provider.
---
Location Fees for Hires in Los Angeles
| | | |
| --- | --- | --- |
| $$ | Always Disclosed by Auto Europe | Rarely Disclosed by Others |
Parking space at a major airport or train station comes at a premium, and to cover this cost, car hire agencies who offer convenient pick-up and drop-off right at these terminals will often pass a portion of these costs to travelers in the form of an Airport Surcharge, Premium Location Surcharge, Parking Fee or Rail Station Surcharge. There is a way to avoid these car hire fees. If you don't mind traveling to a downtown location in Los Angeles to pick-up your vehicle, you can avoid paying this convenience cost, but most travelers who factor in the expense and time of catching a cab to a downtown office opt for airport or rail-station pick-up, justifying the extra cost as a worthwhile expense to get on the road faster and maximize their time in Los Angeles. Wherever you choose to pick up your car hire in Los Angeles, we recommend that you pay careful attention to the office's business hours on your Auto Europe voucher so that you can return your vehicle when their office is open. This way you can avoid costly Late Return Fees, sometimes called Out of Hours Fees.
---
Car Hire Petrol Policy Fees
| | | |
| --- | --- | --- |
| $$ | Always Disclosed by Auto Europe | Sometimes Disclosed by Others |
One of the best-understood car hire fees (but also one that is often overlooked) is the fuel policy of your hire. If you have a Full to Full policy on your hire contract, you can avoid any extra fee by filling your car with fuel before dropping it off at the end of your trip. A Full to Empty policy allows you to drop your vehicle off at any fuel level without worrying about extra fees.
---
Various Driver Add-on Charges for Hiring a Car in Los Angeles
| | | |
| --- | --- | --- |
| $$$ | Always Disclosed by Auto Europe | Rarely Disclosed by Others |
If you plan to have more than one driver, you may be asked to pay an Additional Driver Fee at the counter when you pick up your car hire in Los Angeles. If you can have a single driver for your trip, you can typically avoid this fee.

Additionally, some car hire agencies in Los Angeles will assign a Young Driver Surcharge to daily rates for drivers under the age of 25 (or in some cases 21). The same is true with Senior Driver Fees which may be added to hire contracts for drivers over the age of 65.

It's important to note, however, that not every local car hire operator will charge these fees (and even if they do, some charge less than others). If you fall in these age brackets, call Auto Europe's reservation specialists and we can help you find the best deal on your Los Angeles hire.
Book an Automatic Transmission Car in Los Angeles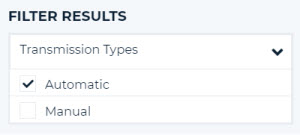 Hate driving a stick shift? Don't fret. If there are automatic transmission cars in stock in Los Angeles then we make it easy to sort your car hire search by your transmission preference to ensure that you can hire an automatic transmission car. You might choose to save some of your travel budget on your vehicle hire in Los Angeles by booking a manual transmission car, van, or SUV, however if you don't mind spending slightly more for a guaranteed automatic car, then you'll love to learn that it is quite simple to scan our available stock in your preferred destination for the perfect automatic-shift vehicle. It's easy to set a filter to your Auto Europe car hire search results to include automatic vehicles. Once you have filtered your car hire options based on your transmission criteria, it's easy to apply more refinements to your search narrowing results by the local company, your preferred car type, or with your transmission filter applied, it is simple to browse available inventory, or apply additional refinements based on your preferred pick-up location, car hire supplier, and/or the class and size of your vehicle. Next, once you've made your selection, confirm your automatic car hire in Los Angeles in a few easy steps and we'll email you your car hire confirmation immediately.
Top Reasons to Hire a Manual Car Hire in Los Angeles
You'll find stick-shift transmission at a lower price than automatic transmission car hires.
This shifting option is standard on many vehicles, which means you will have more car hires to compare.
One may typically have the option to hire a standard-transmission car in any destination.
A Few Reasons to Select an Automatic Transmission Vehicle Hire in Los Angeles
It is considered not as difficult to find your way on unfamiliar streets.
Your vehicle hire will probably be larger and will have above-average safety features and amenities.
---
Info to Help You Select the Best Size Vehicle to Hire
You probably already know that there is a lot to weigh when selecting a hire for your driving tour of Los Angeles. And that's why we assembled a simple list of items to weigh as you finalize your booking. And you'll also enjoy some additional facts about the major classes of cars we book for most of our customers."
How much you've budgeted for your trip, and remember to consider both the amount per day and over the entire length of your visit.
How many folks will be included in your group and the vehicle capacity you'll need to accommodate every person comfortably.
The number of bags and equipment you will want to store as you drive.
Whether you will be doing any shopping while in the midst of your travels (and whether you will need extra room in your car in addition to what's required for your luggage).
Which kind of vehicle transmission you are comfortable driving (larger automobiles are more likely to guarantee automatic transmission).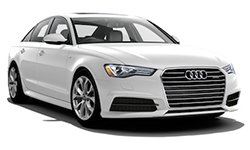 Luxury Car Hire Los Angeles
- Auto Europe is pleased to offer an assortment of luxury car models, convertible cars, and performance sports cars for travelers who want to enhance their visit to Los Angeles. On the off chance that you do not see the luxury car you're looking for during the course of your online search, reach out to our experienced reservation team and a member of our staff may be able to drive it to your location from a nearby city.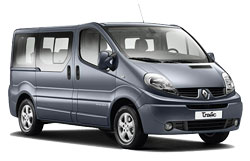 Van Hire Los Angeles - With an assortment of vans ranging from 7-15 passenger vans, minivans, sprinters, and even cargo vans available to hire, we will help you as you search inventory and locate passenger van hire choices in Los Angeles.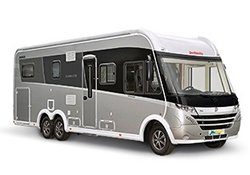 Los Angeles Motorhome Hire
- Explore Los Angeles from the seat of a motorhome and experience the city in a unique way. There are a number of great locations to pitch and make camp for your time in Los Angeles. Auto Europe has great rates, request a quote today!