Car Hire Boston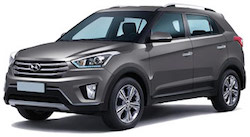 Enjoy all of the history, charm and wonder of Boston, one of the oldest cities in the USA and home to the some of the founders of the American Revolution, such as Ben Franklin. Whether you plan on taking time to experience the Freedom Trail, the food and stalls at Faneuil Hall Marketplace or just take an easy time within the city, a car hire from Auto Europe will enable you to experience it all. Take to the streets of Boston and experience all of the sights and sounds with your very own car hire. To reserve your USA car hire today is simple, just enter the dates of your holiday and pick-up/drop-off location into the Booking Engine at the top of the page and a host of car selections will be presented to you. Reserve your Boston car hire today and save up to 30% when booking with Auto Europe.
Book with Trusted Car Hire Suppliers in Boston
As a way to supply the most favorable car hire experience for our clients, Auto Europe only works with the industry's trusted and dependable suppliers in the United States. With our sixty years of auto hire industry experience, we have developed unique relationships with major suppliers, including Alamo, Budget, Enterprise and Hertz, allowing us to provide excellent rates in Boston. Our wide-ranging fleet of cars for hire is prepared to accommodate nearly any travel party, from economy cars to luxury SUVs and spacious vans - Auto Europe has what you are looking for. Find out the benefit of booking with Auto Europe in the United States and compare rates between our preferred auto hire suppliers. Auto Europe is dedicated to customer satisfaction, so regardless of which of our partners you select in Boston - we will be there each step of the way.
Five Vehicle Hire Costs You Ought To Learn About When Hiring a Car in Boston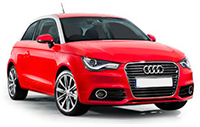 You may be browsing a collection of websites to locate the top deal on your vehicle hire in Boston. But it is a good idea to be aware of the many different fees and surcharges which may not be displayed prominently in your car hire quote. Some major car hire websites have a history of concealing these mandatory surcharges in order to fool you into reserving your van, SUV or car with them. We do not believe in concealing fees to fool our clients. You can be sure that the displayed inclusive rate is the price you'll be responsible for. If you book at a per-day price that's shockingly below market with a competitor, you will simply pay the difference at the pick-up counter when you arrive in Boston.
If you want to know the actual daily rate of your Boston van, SUV or car hire, search Auto Europe's exclusive inventory and enjoy transparency you will not find on other car hire sites. If you're tired of the run-around and want clear, simple-to-understand prices - you are far from the only one. The basic guide we've written will give you some useful facts about several of the most frequently encountered car hire fees and costs our competitors might be hiding from you. Below you'll find useful info about five of the most common car hire fees which you could encounter when exploring Boston.
VAT Taxes for Car Hire in Boston
| | | |
| --- | --- | --- |
| $$ | Always Disclosed by Auto Europe | Sometimes Disclosed by Others |
If you see 'Value Added Tax' or VAT tax on your car hire contract this refers to a European sales tax which varies slightly from one country to the next. Typically the VAT tax rate will be 15-30% of your car hire cost. To be sure that the price quoted includes this legally required tax look for 'Including VAT' or similar language. If you see 'Plus VAT' or 'Taxes Extra' be aware that you will be required to pay more than the quoted price on your car hire in Boston.
---
Add-On Car Hire Fees Related to Vehicle Equipment in Boston
| | | |
| --- | --- | --- |
| $$ | Always Disclosed by Auto Europe | Always Disclosed by Others |
Typically referred to as an Administration Fee or a Processing Fee, this moderate additional charge which is usually in the range of €30 - €50 are charges for additional equipment like GPS units, child seats, snow chains, ski racks, portable WiFi devices in your vehicle, etc. The exact extras will depend upon your unique vehicle, and will usually be charged at the counter when you pick-up your vehicle. Unless your online quote states they are included, you can expect to pay for any extra equipment when you pick up your vehicle.
---
International Car Charges for Boston Car Hire
| | | |
| --- | --- | --- |
| $$$ | Always Disclosed by Auto Europe | Sometimes Disclosed by Others |
For about €20 - €50 in most locations you can drive your car hire across international borders. This international travel fee (often referenced as a Cross Border Fee on your car hire contract) covers the permitting and tax cost of making sure your car hire has all of the appropriate stickers to drive across borders (and come back). International one-way charges (where you pick up your car hire in Boston and drop it off in a neighboring nation) will be significantly more, so if your itinerary allows you to return to Boston to drop off your car you can save a significant amount of money.
---
Car Hire Fuel Policy Fees
| | | |
| --- | --- | --- |
| $$ | Always Disclosed by Auto Europe | Sometimes Disclosed by Others |
One of the best-understood car hire fees (but also one that is often overlooked) is the fuel policy of your vehicle. If you have a Full to Full policy on your car hire contract, you can avoid any extra fee by filling your car with fuel before dropping it off at the end of your trip. A Full to Empty policy allows you to drop your vehicle off at any fuel level without worrying about extra fees.
---
Limited vs. Unlimited Mileage Vehicle Hire Add-On Charges
| | | |
| --- | --- | --- |
| $ | Always Disclosed by Auto Europe | Always Disclosed by Others |
If your Boston car hire agreement features a Limited Kilometers or Limited Miles clause, pay careful attention to the specifics. Some car hire agencies will charge you a €0.50 - €2 fee per additional mile or kilometer driven above and beyond the stated maximum. Most Auto Europe vehicles in Boston include unlimited mileage (which is clearly stated in our online booking engine), to allow you to drive as much as you want as you explore Boston.
---
Frequently Asked Questions about Hiring a Car in Boston
Can I hire a car without a credit card in Boston?
Auto Europe understands that not absolutely all individuals have a credit card, so Auto Europe makes it possible for drivers to hire a car without a credit card. To support travellers who don't have a credit card, a selection of our suppliers in the United States allow our clients to hire a car with a debit card. For additional info on alternative payment options, call us today at 0800 983 468
Is zero deductible car hire insurance available in the United States?
Zero deductible car hire insurance policies are obtainable in the United States and Auto Europe offers fantastic rates on this high quality type of insurance. Steer clear of the hassle of buying insurance coverage from your supplier's counter and make the most of our pre-paid insurance plans. Nearly all Auto Europe zero deductible insurance coverage plans have remarkably great rates compared to well-known supplier's basic insurance plans, so think about our rates.
Can I cancel my car hire reservation in Boston?
Auto Europe allows cancellations on most car hires ahead of the time of pick-up. Auto Europe also provides free cancellations, when the cancellation is done 48 hours prior to your pick-up time.
---
Our Brand's History of Excellence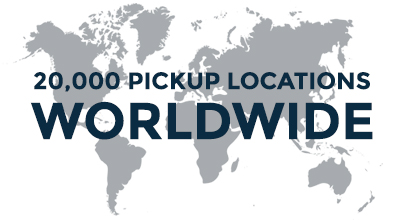 As an international car hire broker, Auto Europe has been assisting our customers while they find the best price with premium local car hire agencies for over six decades. From the very beginning we forged important relationships with the globe's most revered car hire brands. Auto Europe's best rate promise is due to these valuable partnerships with car hire brands like Avis, Sixt, Europcar and countless more. The number of bookings we produce for these brands gives us access to below-market prices that we are then free to extend to our valued customers. As a matter of fact, you can usually hire a Budget vehicle through Auto Europe for a comparable price (or better) than you would be able to if you hire the same vehicle directly with that company.
The travel industry continues to recognize Auto Europe for our legendary commitment to putting the traveller first. Three of the most recent awards we are proud to have been awarded include:
Recent Auto Europe Awards
| | | |
| --- | --- | --- |
| Gold Award Winner - Ground Transportation, Worldwide Coverage (Travel Weekly) | Best International Car Hire Company (Performance Media Leisure Travel Leaders) | Best Specialty Travel Supplier (Virtuoso) |
Auto Europe makes a big effort to display an inclusive, transparent rate to our valued clients. In our view, the majority of today's travelers would prefer to know the total price they will be paying for a car hire in advance. To assist as you try to de-mystify the fees and surcharges commonly required for different car hire cases, we've written this brief guide. The short summary that comes next ought to help you make sense of the car hire industry language and to avoid getting tricked into overpaying for your Boston car hire.
---
Additional Transportation Services in Boston
In the United States, Auto Europe features a variety of alternative transportation options to go with our vast fleet of traditional auto hires. To better serve our clients, we are conscious that in some instances conventional car hires may not exactly cater to the needs of your travel party. To supply our clients with even further choices and satisfaction, we offer vehicles for hire which include high-end luxury cars, 7-12 passenger vans and unique motorhomes. If you're traversing Boston in a sizeable group of people or are planning on an off the path venture across the United States, Auto Europe is here to provide you with the auto hire to help you get there. Book above to get an exceptional rate on your auto hire and plan your visit to the United States today.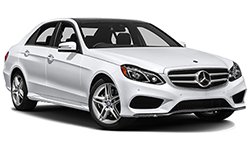 Luxury Car Hire Boston
- For travel in unrivaled elegance and convenience, experience Boston in a luxury auto hire. With readily available choices including Mercedes, Audi, Porsche, Maserati and others, you can compare rates easily and select the ideal vehicle for your getaway. Take a look at our rates and get the optimal vehicle for your vacation plans in the United States!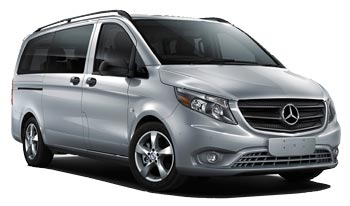 Van Hire Boston - Those travelling with a sizeable party or moving large/heavy suitcases may find a van hire is the optimal choice for their time in the United States. Auto Europe has outstanding rates on small, medium and large vans that are designed to accommodate virtually any travel party. Inside our safe booking engine, assess rates, capacity, detailed specs and much more.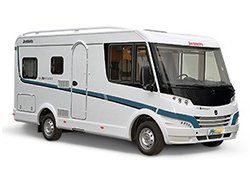 Boston Motorhome Hire
- Presenting a different option to visit and experience the United States, motorhome hires are rising in popularity. Your holiday hopes don't have any restrictions when behind the wheel of a RV hire. This more popular than ever form of travel makes it possible for travellers to immerse themselves in the United States and safely stay at several locations.