Car Hire Portland, ME
Experience the colour and beauty of New England with ease when you hire a car from Auto Europe in Portland, ME. This beautiful and historic port city is full of charm and character. Whether you plan to spend a few days exploring the local food and brewery scene, fishing, hiking or just want to spend a day in town, A car hire from Auto Europe will enable you to experience it all. Use the Booking Engine at the top of the page to reserve your USA car hire today!
If you find that you need assistance, please contact our award winning customer support team. They are available every day and night to ensure that your Portland, ME car hire experience is first class from start to finish.
The Auto Europe Company Tradition of Customer Service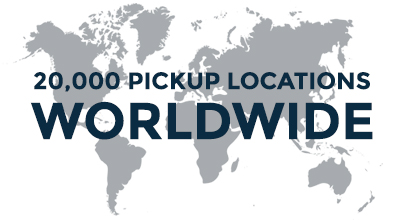 With a track-record of excellent customer satisfaction that extends for over sixty years, we can be your relied-upon choice for vehicle hire in Portland, ME at the best price, guaranteed. We have been able to stand apart in the ultra-competitive auto hire industry thanks in part to the important working relationships we've established with the globe's most well-known car hire businesses. Companies like Budget, Hertz, Avis, Thrifty, Enterprise, Sixt, Europcar, Dollar, and numerous others give Auto Europe significant price-cuts due to the large volume of vehicles we reserve with them every calendar year. And Auto Europe is able to pass this one of a kind low pricing to you and other of our valued customers. In fact, you can usually hire a Sixt SUV, van or sedan through us for a comparable price (or better) than you could if you hire that car directly through that company's site.
Over our more than six decade company history booking car hire service in excess of twenty-thousand locations around the world, Auto Europe has been celebrated with a number of travel industry awards. Here we share a sampling of recent awards our company has celebrated:
Recent Auto Europe Awards
Gold Award Winner - Ground Transportation, Worldwide Coverage (Travel Weekly)
Car Hire Agencies - Second Place (Travel and Leisure World's Best Awards)
Best Luxury Car Hire Company (Luxury Travel Advisor)
We value our clients, and that is the reason we make every attempt to show you a transparent price. Knowledgeable travelers prefer easy-to-understand, up-front pricing and won't be duped by bait-and-switch tactics. To save you from some frustration later, we have highlighted five common charges which quite a few customers visiting Portland, ME may not be familiar with. The guide below should help you understand car hire industry jargon and avoid getting duped into overpaying for your Portland, ME car hire.
Book with the Best Car Hire Suppliers in Portland, ME
Experience all of the wonder and charm of New England when visiting Portland, ME with a car hire from Auto Europe. We offer the lowest rates from such suppliers as Avis, Alamo, Budget and Hertz. To reserve your Portland car hire, simply use the Booking Engine at the top of the page.
Portland, ME Car Hire Fees Which You Might Have Concerns About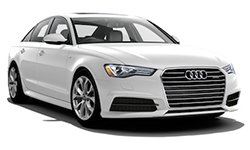 It would not shock us to discover that you have searched more than one website to compare rates on Portland, ME car hire. But it is important to understand the various fees and charges which might not be displayed in your car hire quote. Some of the major car booking websites will certainly conceal these mandatory fees to trick you into hiring your van, SUV or car with them. For over six decades we have conducted ourselves ethically, and we do not believe in hiding fees to dupe potential clients. You can be certain that what you see is the price you'll pay. If you reserve your car at a rate that's unbelievably low on another website, you will simply owe the balance at the car hire office when you get to Portland, ME.
We think you'll be delighted to learn that the price structure on our site is transparent, and often inclusive of these fees. We've learned that intelligent travelers like to see the full cost of their vehicle when they book. The short overview we've put together for you here will give you some insight about five of the most frustrating car hire fees and costs other companies may be concealing from you. Here you will see helpful info about some of the most confusing car hire taxes and local fees which you may be concerned with when hiring a car in Portland, ME.
Convenient Pick-Up Fees for Car Hires in Portland, ME
| | | |
| --- | --- | --- |
| $$ | Always Disclosed by Auto Europe | Rarely Disclosed by Others |
Referred to on car car hire contracts as Airport Surcharge, Rail Station Surcharge, Premium Location Surcharge, Parking Fees, Out of Hours Fees, or Late Return Fees, you should be aware that surcharges associated with your pick-up location are common in the industry. In essence this is a convenience fee charged by local operators. Companies have to pay for parking space on airport grounds, so travelers often pay a fee to account for this expense by the local agency. The amount of the fee can vary, but it's typically similar to the cost of hiring a taxi to a downtown location in Portland, ME where the location surcharge wouldn't apply. Pay special attention to the hours of the office where you'll pick-up and drop-off your car to avoid out of hours or late return fees.
---
Various Driver Costs for Hiring a Vehicle in Portland, ME
| | | |
| --- | --- | --- |
| $$$ | Always Disclosed by Auto Europe | Rarely Disclosed by Others |
If you plan to have more than one driver, you may be asked to pay an Additional Driver Fee at the counter when you pick up your car hire in Portland, ME. If you can have a single driver for your trip, you can typically avoid this fee.

Additionally, some car hire agencies in Portland, ME will assign a Young Driver Surcharge when hiring to drivers under the age of 25 (or in some cases 21). The same is true with Senior Driver Fees which may be added to car hire contracts for drivers over the age of 65.

It's important to note, however, that not every local car hire operator will charge these fees (and even if they do, some charge less than others). If you fall in these age brackets, call Auto Europe's reservation specialists and we can help you find the best deal on your Portland, ME car hire.
---
Add-On Fees for Portland, ME Theft or Accident Insurance Claims
| | | |
| --- | --- | --- |
| $$$ | Always Disclosed by Auto Europe | Rarely Disclosed by Others |
Often labeled as an Administration Fee, or Processing Fee, extra insurance charges are something you'll see after your car hire to cover the cost of paperwork related to a theft or damage claim on your vehicle. These fees are not related to the actual cost of insurance coverage for your vehicle, rather to cover the cost of resolving an insurance claim related to your car hire. These fees will typically fall in the €30 - €50 range.
---
Point-to-Point Car Hire Surcharges in Portland, ME
| | | |
| --- | --- | --- |
| $$$$ | Always Disclosed by Auto Europe | Sometimes Disclosed by Others |
Not everyone wants to hire a car for a round-trip itinerary. If you'd like to start your trip with a car hire in Portland, ME and plan to end your vacation in another location, no problem! Auto Europe specializes in arranging this type of car hire. You should know, however, that the cost of transporting vehicles incurs a "Drop Fee" or "One Way" fee which you will be required to pay. The cost of this charge will vary depending upon your itinerary, but can be significant - especially if you're traveling across international borders. We know creative ways to reduce this cost, so contact a specialist by phone today for help with your one way car hire in Portland, ME.
---
Local Tax Charges for Driving a Car Hire in Portland, ME
| | | |
| --- | --- | --- |
| $ | Always Disclosed by Auto Europe | Rarely Disclosed by Others |
In many locations around the world, local governments require mandatory taxes be paid by car hire companies for the wear and tear from their vehicles on local infrastructure. You may see these charges listed on your final bill as Road Tax, Vehicle License Fee, Road Safety Fee, Environmental Fee or Eco Surcharge. Generally, if these fees are charged it's because local legislation requires it, and not because the car hire agency is trying to overcharge travelers. Generally these are not budget-busters, and you can expect to pay an extra €1 - €5 for each day of your car hire in Portland, ME.
Choose Manual Transmission or Automatic Transmission Portland, ME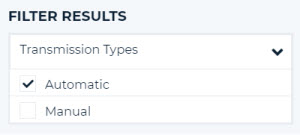 Driving a manual transmission is not required with us. If you are not able to (or merely don't want to) book a standard transmission car, you are free to sort your Auto Europe search results to simply display automatic vehicles in Portland, ME. An automatic transmission vehicle in Portland, ME is often offered as a more expensive option, and it could be possible that you will be forced to drive a larger car in order to guarantee that your car hire will be an automatic transmission vehicle. After just a single click you are able to refine your search results to only display the type of transmission you favor for your car hire in Portland, ME. If you like, we make it easy for you to filter your results to limit your search to the local car hire brand you'd prefer to do business with, so you are able to select from automatic vehicles provided by the local brand with the best customer ratings. It's simple to finalize your automatic or standard transmission car from here -- just finalize your reservation details, add insurance coverage from Auto Europe for peace of mind, and then reserve your car.
Benefits of Stick-Shift Car Hire in Portland, ME
You will often pay less booking a stick-transmission vehicle. Standard-transmission models usually are less expensive than their automatic transmission counterparts.
This transmission option is standard on most cars, vans, and SUVs, which means you can have more vehicles to choose from.
You can often find standard vehicles in any city they will travel to.
Reasons to Choose an Automatic Car Hire in Portland, ME
It is easier to operate your vehicle on unfamiliar roadways.
You will drive a fantastic vehicle - in most places, automatic transmission is included on the top vehicles available.
More Vehicle Hire Options in Portland, ME
If you're wondering which choices will be available to you when hiring a vehicle in Portland, ME? Below we provide the most common vehicle types you may choose to consider, and the reasons why each choice could be perfect for your upcoming vacation.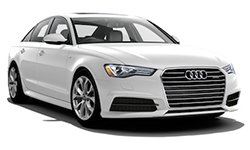 Luxury Car Hire Portland, ME
- At Auto Europe, we specialize in upscale, luxury vehicles for travelers accustomed to the best-of-the-best who want to upgrade their time in Portland, ME. We let you choose from a variety of luxury brand cars including BMW, Mercedes, Bentley, and even brands like Ferrari, you'll be floored by our exclusive selection of luxury vehicles for hire.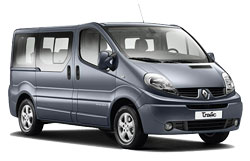 Van Hire Portland, ME - With an assortment of vans ranging from 7-15 passenger vans, minivans, sprinters, and even cargo vans for hiring, Auto Europe can assist you as you search inventory and find passenger van hire choices in Portland, ME.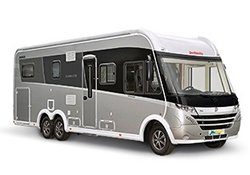 Portland, ME Motorhome Hire
- Explore Portland, ME from the comfort of a motorhome and experience the city in a unique way. There are a number of great locations to pitch and make camp for your time in Portland, ME. Auto Europe has great rates, request a quote today!