Car Hire Chicago
Hiring a car in Chicago is simple and cost effective when you book with Auto Europe! We are specialists in providing our customers with the very best car hire experience in Chicago and the US. To reserve your Chicago car hire, simply use the Booking Engine at the top of the page and experience the best rates in the industry. Book your USA car hire today!
in the unfortunate event that you need assistance with your car hire, please contact our award winning customer support team, who are available 24/7 to provide the very best car hire experience in Chicago.
Manual Transmission or Automatic Transmission Car Hire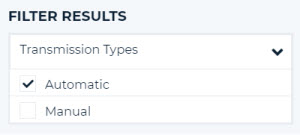 Drivers that can't drive a stick, or simply would like to enjoy the smooth seamless feeling that comes with driving an automatic transmission car, will be glad to know that this option may be available to you in Chicago. You can save some of your travel budget on your hire vehicle in Chicago by booking a manual transmission SUV, van or car, however if you will not mind spending a bit more for a guaranteed automatic transmission car hire, it is simple to scan our available stock in your preferred destination for the perfect automatic-shift vehicle. With Auto Europe, you have the choice of filtering car hire inventory in Chicago by "transmission type" to rapidly identify the best standard or automatic transmission sedan in your preferred vehicle class. It's also possible to refine your search to just show automatic vehicles offered by Dollar, Budget, Sixt, Europcar, or another brand that hires vehicles in Chicago. After you've made your selection, confirm your automatic hire in Chicago in a couple of simple steps and we will email you your hire confirmation immediately.
Benefits of Standard Transmission Hire in Chicago
You'll pay less hiring a stick-transmission car or van. Manual transmission vehicles usually are cheaper than their automatic transmission counterparts.
You'll enjoy more vehicles to choose from, as most car hire businesses in Chicago carry greater inventory of manual transmission vehicles.
Travellers may usually have the option to hire manual cars in any destination.
Benefits of Automatic Transmission Car Hire in Chicago
You can maintain concentration on the road as you drive in a new environment.
Your car will generally be larger and have premium safety features and upgraded options.
Book with the Best Car Hire Suppliers in Chicago
Experience Chicago with a car hire from Auto Europe. We offer the lowest rates from such suppliers as Avis, Alamo, Budget and Hertz. To reserve your Chicago car hire, simply use the Booking Engine at the top of the page.
Chicago Auto Hire Surcharges To Be Aware Of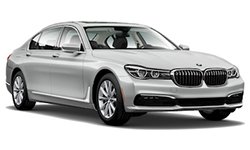 You certainly are not the only one if you have been browsing a few car hire sites to locate the perfect rate on your next vehicle hire in Chicago. But before you book it's important to be aware of the numerous fees and hire surcharges which may not be displayed prominently in your hire vehicle quote. Generally, a deal that is too good to be true, it probably is. Numerous online car hire companies don't show you the mandatory industry taxes and fees that are required by law. You'll be required to pay these surcharges at the pick-up counter, and could pay more than the transparent, inclusive price shown on this site.
We're proud of the way we value our customers, and that's the reason our team makes every attempt to display a transparent daily rate. If you are exhausted by the run-around and prefer crystal-clear, simple-to-grasp rates - you are far from the only one. To clarify car hire pricing, we have highlighted a few common costs which quite a few customers travelling to Chicago might not be familiar with. The frequent types of industry add-on costs discussed below are a terrific place to start to be certain that you are educated when reserving an auto hire in Chicago.
Pick-Up Location Charges for Car Hires in Chicago
| | | |
| --- | --- | --- |
| $$ | Always Disclosed by Auto Europe | Rarely Disclosed by Others |
Parking space at a major airport or train station comes at a premium, and to cover this cost, car hire agencies who offer convenient pick-up and drop-off right at these terminals will often pass a portion of these costs to travellers in the form of an Airport Surcharge, Premium Location Surcharge, Parking Fee or Rail Station Surcharge. There is a way to avoid these car hire fees. If you don't mind travelling to a downtown location in Chicago to pick-up your vehicle, you can avoid paying this convenience cost, but most travellers who factor in the expense and time of catching a cab to a downtown office opt for airport or rail-station pick-up, justifying the extra cost as a worthwhile expense to get on the road faster and maximize their time in Chicago. Wherever you choose to pick up your car hire in Chicago, we recommend that you pay careful attention to the office's business hours on your Auto Europe voucher so that you can return your vehicle when their office is open. This way you can avoid costly Late Return Fees, sometimes called Out of Hours Fees.
---
Various Driver Costs for Driving a Car Hire in Chicago
| | | |
| --- | --- | --- |
| $$$ | Always Disclosed by Auto Europe | Rarely Disclosed by Others |
Drivers who are young (usually under the age of 25) or older (typically 65 or older) may be asked to pay a Senior Driver Fee or Young Driver Surcharge at the counter when picking up their car hire in Chicago. Drivers in these age brackets tend to be considered higher risk, and some (but not all) local operators will charge a daily fee to hire to older or younger drivers. This fee varies depending upon the car hire agency you've booked with, but can be €5 per day, or more. Auto Europe may be able to compare your booking details between other local providers to help you find a vehicle with a lower (or no) additional driver fee to save you money. Call us if you'd like some help.
---
Car Hire Fuel Policy Charges and Fees
| | | |
| --- | --- | --- |
| $$ | Always Disclosed by Auto Europe | Sometimes Disclosed by Others |
One of the best-understood car hire fees (but also one that is often overlooked) is the fuel policy of your hire. If you have a Full to Full policy on your hire contract, you can avoid any extra fee by filling your car with fuel before dropping it off at the end of your trip. A Full to Empty policy allows you to drop your vehicle off at any fuel level without worrying about extra fees.
---
One Way Car Hire Surcharges in Chicago
| | | |
| --- | --- | --- |
| $$$$ | Always Disclosed by Auto Europe | Sometimes Disclosed by Others |
If your itinerary involves picking up your car hire in Chicago and dropping it off in another destination, then you may be required to pay an additional fee. Drop fees or Drop Charges are sometimes referred to as an "International One Way Fee" or a "Domestic One Way Fee," and can range in price depending upon your unique itinerary. Typically, international one way hires (where you hire a car in one nation, drive to a neighboring nation and drop off your vehicle there) are more expensive. Sometimes arranging two separate car hire bookings and a short train ride or transfer across the border can save you hundreds of Euros. Contact an Auto Europe specialist if you'd like us to find you ways to save on your one way car hire in Chicago.
---
Extra Car Hire Fees for Vehicle Equipment in Chicago
| | | |
| --- | --- | --- |
| $$ | Always Disclosed by Auto Europe | Always Disclosed by Others |
Typically referred to as an Administration Fee or a Processing Fee, this moderate additional charge which is usually in the range of €30 - €50 are charges for additional equipment like GPS units, child seats, snow chains, ski racks, portable WiFi devices in your vehicle, etc. The exact extras will depend upon your unique vehicle hire, and will usually be charged at the counter when you pick-up your vehicle. Unless your online quote states they are included, you can expect to pay for any extra equipment when you pick up your vehicle.
Why Go With Auto Europe?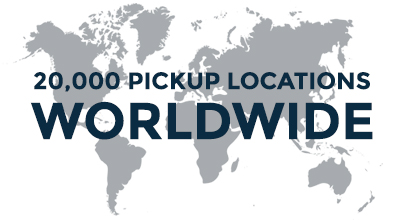 With a track-record of excellent customer satisfaction which spans more than six decades, we can be your relied-upon source for auto hires in Chicago at the guaranteed best rate. From the early days our leadership has built important working relationships with the world's premiere car hire brands. Brands like Hertz, Avis, Budget, Europcar, Enterprise, Dollar, Sixt, Thrifty, and many more give Auto Europe large price-cuts due to the number of cars we book with them every year. And we can pass this one-of-a-kind low pricing on to our important customers. This is why Auto Europe's rates are usually comparable to or better than you will get when reserving a vehicle directly with one of these major hire agencies or another online car hire service.
If you wish to understand the actual daily rate of your Chicago auto hire, search Auto Europe and enjoy the clear, no-nonsense pricing which you are unlikely to find on other car hire sites. Knowledgeable travellers want no-nonsense, up-front pricing and will not be duped by bait-and-switch tactics. If you're fed up with the car hire industry jargon, the following helpful overview from the Auto Europe experts may be welcome. Keep reading and you will discover some of the most common add-on charges which bewilder and irritate travellers planning to reserve a car in Chicago.
Over our more than six decade company history booking car hire service in more than 20 thousand destinations worldwide, Auto Europe has been celebrated with many car hire industry awards. Here we've assembled a few recent awards Auto Europe has enjoyed:
Auto Europe Recently Won These Great Awards
| | | |
| --- | --- | --- |
| Gold Award Winner - Ground Transportation, Worldwide Coverage (Travel Weekly) | Best International Car Hire Company (Performance Media Leisure Travel Leaders) | Peak of Excellence Award (Travel Network) |
More Vehicle Options for Travellers in Chicago
We team up with trusted local hire agencies to offer you access to discounted rates on the complete inventory of vehicles for hire in Chicago. Should you filter your search results by vehicle group, then you'll swiftly find the best-suited hire for your visit to Chicago.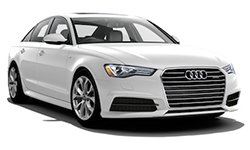 Luxury Car Hire Chicago
- If you are already footing the bill on a trip, why not tour in comfort and style? A luxury brand sedan or high-end sports car hire from Auto Europe will enable you to treat yourself and comfortably get around Chicago in a premium vehicle.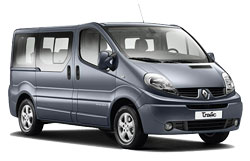 Van Hire Chicago - If you want extra room to stretch out, seating, and luggage capacity in your hire then weigh the benefits of hiring a van in Chicago. These exciting vehicles are quite often in high demand, so you will want to book as soon as you can!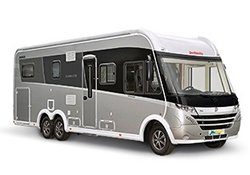 Chicago Motorhome Hire
- Explore Chicago from the comfort of a motorhome and experience the city in your own hotel on wheels. There are a number of great locations to pitch and make camp for your time in Chicago. Auto Europe has great rates, request a quote today!