Car Hire San Francisco
Take to the streets of San Francisco in your very own car hire, provided by Auto Europe and enjoy more of the sights and sounds of this famous city, located on the west coast of the United States. Auto Europe offers the best rates around by partnering with industry leading car hire suppliers, which enables us to provide our customers with the best car hire experience. to reserve your USA car hire, simply use the Booking Engine at the top of the page.
Should you find yourself in need of assistance during your stay in San Francisco, simply contact our award winning customer support team, who are available around the clock to ensure all of your San Francisco car hire needs are properly addressed, giving you more time on the road to your destination.

Book with the Best Car Hire Suppliers in San Francisco
Take in all of San Francisco with a car hire from Auto Europe. We've got a number of convenient pick-up locations including the popular San Francisco International Airport. We offer the lowest rates from such industry leading suppliers as Alamo, Enterprise, Hertz and National. To reserve your San Francisco car hire, simply use the Booking Engine at the top of the page.
Common Vehicle Hire Fees in San Francisco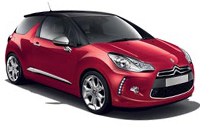 Many folks arranging a car to drive in San Francisco will browse multiple websites to discover the best price. But it is a good idea to be aware of the assortment of fees and surcharges which may not be displayed in your vehicle quote. Don't be confused by web booking engines which show you unbelievably low daily rates. Most of these booking services are usually not disclosing mandatory taxes and surcharges that are mandated by law in San Francisco. We do not believe in concealing fees in the fine print to dupe our clients. You can be certain that what you see is what you'll be responsible for. If you book at a rate that's unbelievably low with a competitor, you'll just be obligated to pay the difference at the car hire office when you get to San Francisco.
At Auto Europe we value our clients, and that's the reason we make every effort to display a transparent rate. If you're exhausted by the run-around and want crystal-clear, simple-to-understand prices - you aren't alone. If you are tired of the car hire industry double-talk, this helpful overview from the Auto Europe car hire specialists may help you. Find more information on some of the most common car hire fees you'll find in San Francisco.
Value Added Tax for Car Hires in San Francisco
| | | |
| --- | --- | --- |
| $$ | Always Disclosed by Auto Europe | Sometimes Disclosed by Others |
Most European countries charge international travelers a VAT Tax (or Value Added Tax) on all goods and services. You are responsible for paying this charge (which tends to fall in the 15-30% range depending upon the country you are touring). Some online car hire companies will not include this mandatory tax in their quoted price to try to make their rates appear lower. If you see 'Plus VAT' or 'Taxes Extra' in the car hire contract you can assume that you'll be required to pay this tax locally when you pick up your car hire in San Francisco. Be sure you budget accordingly, or contact Auto Europe to see if we can beat the price.
---
Required Local Tax Charges for Driving a San Francisco Car Hire
| | | |
| --- | --- | --- |
| $ | Always Disclosed by Auto Europe | Rarely Disclosed by Others |
There are many names for local car hire taxes, including Road Tax, Vehicle License Fee, Environmental Fee or Eco Surcharge, Credit Card Processing Fee, or Road Safety Fee. The cost of these mandatory charges is usually low (€1 - €5 per day), and they are required by law for drivers in many locations around the world. Many online car hire services do not disclose these 'hidden fees,' so we make an effort to be up front and transparent about them so you know what you'll be paying for your car hire in San Francisco before you depart on your trip.
---
Car Hire Fuel Policy Charges and Fees
| | | |
| --- | --- | --- |
| $$ | Always Disclosed by Auto Europe | Sometimes Disclosed by Others |
Most car hire agreements in San Francisco require you to fill your vehicle with fuel prior to dropping it off at the agency when your trip is over. These Full to Full policies can result in a fee, charged after the fact, if you do not fill your vehicle up with gas or diesel fuel prior to dropping it off at the end of your trip. Pay close attention to your car hire contract, as you can generally save a little money by filling your tank yourself instead of relying on the local agency to do it for you.
---
Limited Mileage Auto Hire Fees
| | | |
| --- | --- | --- |
| $ | Always Disclosed by Auto Europe | Always Disclosed by Others |
If your San Francisco car hire agreement features a Limited Kilometers or Limited Miles clause, pay careful attention to the specifics. Some car hire agencies will charge you a €0.50 - €2 fee per additional mile or kilometer driven above and beyond the stated maximum. Most Auto Europe bookings in San Francisco include unlimited mileage (which is clearly stated in our online booking engine), to allow you to drive as much as you want as you explore San Francisco.
Automatic Transmission Vehicle Hire in San Francisco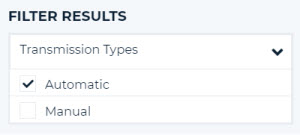 Driving a stick isn't a requirement with Auto Europe! If you are not able to (or simply would rather not) book a stick-shift car, you should sort your Auto Europe search results to display automatic transmission car hire options in San Francisco. An automatic transmission vehicle in San Francisco is often considered a higher-cost option, and it is possible that you will be required to book a different car class to be certain that your car hire is an automatic transmission vehicle. Auto Europe allows you the option of filtering local inventory by type of transmission to quickly identify your preferred standard or automatic transmission car in your preferred vehicle class. It is also an option to filter your car hire options to only display automatic sedans offered by Dollar, Budget, Sixt, Europcar, or another brand servicing San Francisco. In a few seconds you'll be able to finalise your reservation once you've picked your automatic or standard transmission vehicle. Choose a coverage option (if you'd like), finalise your payment information, and "Presto!" your car hire is confirmed!
Top Reasons to Select an Standard Transmission Vehicle Hire in San Francisco
You will probably spend less when you hire a manual transmission car. They generally are cheaper than their automatic transmission counterparts.
You will enjoy more car hire options, due to the fact that several car hire companies in San Francisco carry more manual transmission vehicles.
One will frequently find manual transmission cars in any part of San Francisco.
Perks of Automatic Hire in San Francisco
More comfortable to operator so you are better able to concentrate on where you're driving.
An automatic transmission is most often normal in larger vehicles so if you book an automatic car hire you will probably be driving an excellent vehicle.
More Car Hire Options for Travellers in San Francisco
Should you know how many family and friends that are traveling as members of your party and you can accurately guess the approximate amount of travel equipment and luggage you'll have, then you will spend less on your auto hire by booking the perfect vehicle class for your unique travel circumstances. Our quick overview may help you choose the ideal car for your trip.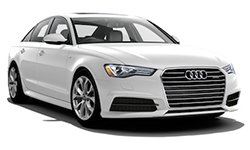 Luxury Car Hire San Francisco
- At Auto Europe, we specialise in premium, luxury vehicles for travelers with fine tastes who wish to upgrade their trip. We let you choose from a range of luxury models including Porsche, Mercedes-Benz, Audi, and even brands like Rolls Royce, you'll be floored by our impressive selection of luxury-brand vehicles for hire.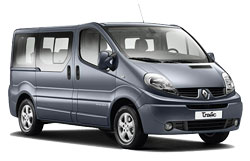 Van Hire San Francisco - Treat yourself to sufficient space to accommodate your travel group during your vacation to San Francisco. With a minivan you are free to tour in style.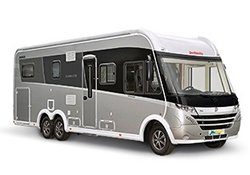 San Francisco Motorhome Hire
- Explore San Francisco from the comfort of a motorhome and experience the city in your own hotel on wheels. There are a number of great locations to pitch and make camp for your time in San Francisco. Auto Europe has the lowest rates in San Francisco, request a quote today!