Car Hire in Austria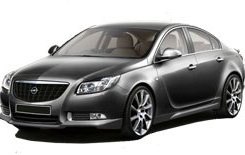 Renting a car in Austria from Auto Europe is the easiest way to travel through the mountainous countryside without missing a single sight. The many convenient pick up locations offered by Auto Europe will give you the flexibility to perfectly plan your holiday. With a hire car, you can make your own schedule and ensure that the best skiing days are spent on the slopes of the Alps, and not waiting on a train schedule.
Traveling in Austria with a Rental Car
Austria has much to offer any outdoor enthusiast. The Alps provide a beautiful setting for mountain climbing, hiking and of course skiing. Many resorts are reachable when you rent a car, giving you the freedom to enjoy the slopes at your own pace. Vienna has been a cultural center for hundreds of years and home to world famous artists since the 16th century. Many historical landmarks are available to see with your car hire including Mozart's birthplace in Salzburg and the UNESCO historical site, the "Old Town" of Graz.
Rent a Car in Austria with Auto Europe
Looking to hire a car in Austria? Auto Europe offers a large fleet selection and excellent customer service. Along with a price match guarantee, Auto Europe seeks to meet your every car rental expectation. Questions about renting a car in Austria? Please review our car rental FAQ or contact us for more information.