Car Hire Austria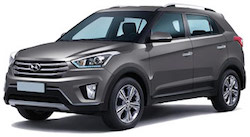 A car hire in Austria allows you to immerse yourself in one of the most popular destinations in Europe comfortably and hassle-free. No matter your destination, Austria is best experienced in a car hire whether you plan on exploring the beautiful hills near Vienna, enjoying the charming city of Salzburg or embarking on a road-trip across the country. Start your getaway in Austria in the city of Innsbruck and take advantage of Auto Europe's guaranteed best rates in the industry and unmatched fleet of vehicles through our top suppliers. From automatic transmission vehicles to luxury car hire picked-up in Graz, Auto Europe has the ideal car hire for your next trip to Austria.
Auto Europe guarantees great rates on car hire in Austria and our clients can save up to 30% on their car hire when they book online. Call one of our reservation specialists to learn more about booking a car hire in Austria and our additional savings on car hire insurance and luxury hires. Call us toll-free anytime at 0800 983 468!
Popular Locations with Car Hire Services in Austria
Auto Europe is proud to partner with industry leaders in car hire to ensure that our customers are able to hire a car from any popular location in Austria, including airports and rail stations. With over 60 years of experience, Auto Europe makes hiring a car simple. Just fill out the booking engine at the top of the page to start your Austria car hire search
Book with Trusted Car Hire Suppliers in Austria
As a way to supply the ideal car hire experience for our clients, Auto Europe works exclusively with the industry's trusted and quality suppliers in Austria. Having more than six decades of experience in the car hire business, we are able to deliver fantastic rates on car hires in Austria through our special relationships with suppliers such as Alamo, Europcar, Hertz and Buchbinder at pick-up locations across the country. Whether you're trying to find a conventional car hire, a luxury vehicle, or a 7-12 passenger van, Auto Europe can help make your trip to Austria a reality with our affordable rates and high quality service. Use the booking engine at the top of this page to compare rates from our trusted auto hire suppliers to see one of the many reasons why you should book with Auto Europe. We are completely committed to customer satisfaction, so let us help make your auto hire experience hassle-free when you book with Auto Europe today.
---
Frequently Asked Questions about Hiring a Car in Austria
Can I hire a car without a credit card in Austria?
Auto Europe understands that only some drivers have a credit card, so Auto Europe permits drivers to hire a car without using a credit card. To support travellers with no credit card, a multitude of our suppliers in Austria allow our clients to hire a car utilizing a debit card. In case you have any questions regarding hiring a car wthout using credit card in Austria, contact our helpful booking specialists at 0800 983 468.
Do I need an international driver's permit (IDP) to drive in Austria?
Drivers in Austria are not expected to get an international driver's permit (IDP) as well as their domestic driver's license. Even though some auto hire suppliers might not exactly require an IDP for you to drive your auto hire off the supplier lot, Auto Europe still suggests an IDP as there are odds that some local police officers may possibly give a ticket to international drivers without an IDP, in the instance that you are stopped. Auto Europe is able to reply to any questions you might have pertaining to IDPs, call us on our toll-free line whenever at 0800 983 468.
Can I drive my car hire into other countries?
Travel around Western European nations can generally be done with minimal restrictions for almost all car hires. Though conventional auto hires can travel freely, limitations may be subject to car hires including luxury hires. Reach Auto Europe for more information, toll-free and 24/7 at 0800-983-468
---
Additional Transportation Services in Austria
In Austria, Auto Europe features a variety of alternative transportation options to compliment our wide-ranging fleet of standard car hires. We realize that for certain travel parties, a traditional car hire might not completely fit your transportation needs - so, we are proud to go the extra mile for our clients. With possibilities that include luxury SUVs, motorhomes, spacious van hires and more, Auto Europe offers the optimal vehicle to accommodate virtually any travel plan. If you are considering an extended road-trip or would just like a quality travelling experience, Auto Europe is here to ensure you are relaxed while in the driver's seat. Use our safe booking engine above to compare rates and begin the next phase of arranging your trip to Austria.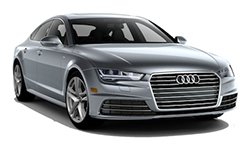 Luxury Car Hire Austria
- While using a luxury auto hire, travellers can make the best of their time in Austria. When driving luxury models like Mercedes, Audi, Porsche, Maserati, and others, you can have a high quality auto hire experience you won't ever forget. Take a look at our rates and get the ideal vehicle for your holiday plans in Austria!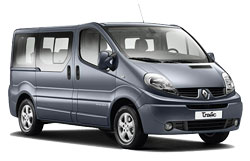 Van Hire Austria - In the event your traditional auto hire doesn't have enough room for your travel party, start thinking about Auto Europe's affordable rates on van hires. Auto Europe has outstanding rates on small, medium and large van hires that are outfitted to take care of practically any travel party. Utilize our safe booking engine to compare rates, capacity, detailed specs and much more.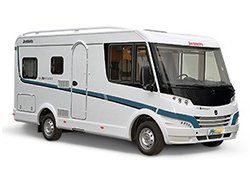 Austria Motorhome Hire
- A motorhome or RV hire offers a brand new level of possibility and flexibility for your holiday to Austria. In a motorhome, travellers can adventure away from the beaten path and come to be totally immersed in all Austria has to offer. With several reliable and accommodating destinations to stay, discover for yourself why RV hires in Austria are rising!