Car Hire in Graz, Austria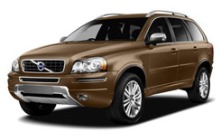 The second largest city in Austria, Graz is home to six universities making it a very lively metropolis. There are many architectural gems to regard as well as a wealth of culture to soak up. With a car hire from Auto Europe, you can leisurely tour this beautiful city as well as its surroundings. With many pick up locations, we strive to make your experience convenient and simple.
Traveling in Graz with a Rental Car
Check out Herrengasse, the most noteworthy of shopping streets in the city. Not only can you shop to your hearts content, but also observe important historic buildings built during the Renaissance and baroque periods. Be sure to tour the Eggenberg Castle which boasts elaborate wall and ceiling paintings and lavish state rooms. The Landesmuseum Joanneum is full of treasures, the collection housed there was bequeathed to the public in 1811 by Archduke Johann. There is a history section with an art collection and a natural history section. For a change of pace, hop in your rental car and head to Slovenia to experience a taste of Eastern Europe; just be sure to tell your Auto Europe reservation agent if you have such plans!
Rent a Car in Graz with Auto Europe
For superior customer service and unbeatable prices, rely on Auto Europe for your car hire in Austria. We guarantee satisfaction and affordability. You may book online or contact us for more information. Be sure to check out our car rental FAQ.