Car Hire in Vancouver, Canada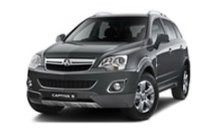 The third largest urban area in Canada, it is often voted one of the 'best cities to live in'. From amusement parks to world class shopping, Vancouver has it all. Full of stunning architecture and a plethora of museums, every moment will likely be action packed. With many pick up locations to choose from, we guarantee to make your car hire experience convenient and simple.
Travelling in Vancouver with Your Car Hire
A trip to the BC Museum of Mining will take you back to historic times to experience the life of a miner. Complete with an underground tour of the mine, you are able to pan for gold and keep what you find, a real treat for children! The Greater Vancouver Zoo will entertain for hours with over 600 different animals including lions, tigers and hippos. At the International Buddhist Temple view an astonishing example of Chinese palatial architecture and then explore traditional Chinese art and culture. The Vancouver Aquarium will delight visitors of all ages with over 70,000 creatures from the Arctic to the Amazon; the aquarium is also home to a beluga whale, dolphins and sea otters. The city offers a wide range of activities for travelers of all ages.
Hire a Car in Vancouver with Auto Europe
With the lowest rates in the industry and the best service available, you can't go wrong with a car hire from Auto Europe. We pledge to go the extra mile to ensure your continued satisfaction throughout your car hire booking. You can book online or contact us for more information. Check out our car hire FAQ.