Car Hire in Toronto, Canada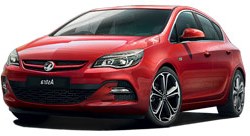 The largest city in Canada and the capital of Ontario, there is never a dull moment in this dazzling city. Large in magnitude, a car hire from Auto Europe on your Canadian holiday will open doors! Situated on the famed Lake Ontario, you can easily access Ottawa and even traverse into Quebec with your car hire. Whether you are interested in architecture, art, theater or food, you will find it here. With many pick up locations to choose from, Auto Europe guarantees your rental experience will be smooth and simple.
Travelling in Toronto with Your Car Hire
It comes as no surprise that this city draws over four million visitors each year. Take a trip to the Royal Ontario Museum, the largest in Canada, to peruse some of the over six millions objects on display. Catch a glimpse of St. James Cathedral, which boasts the tallest steeple in Canada as well as a Tiffany window! Be sure to devote some time to explore Casa Loma, a historic mansion filled with secret passageways, turrets and even an underground tunnel! Both adults and children will enjoy the Toronto Zoo which is home to over 5000 animals and includes a sweeping botanical garden.
Hire a Car in Toronto with Auto Europe
For low rates and superior customer service, rely on Auto Europe for your car hire in Toronto. We guarantee to make this aspect of your holiday stress free and simple. For more information you may contact us or review our car hire FAQ for answers to common questions.