Car Hire in Canada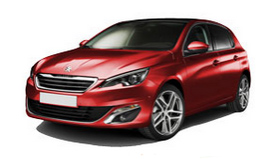 With the vast country of Canada waiting to be discovered, renting a car from Auto Europe is the best way to see all there is to see of the Great White North. Each province is filled with its own natural treasures and is linked together with the Trans-Canada Highway, one of the largest highway systems in the world. Touting some of the most pristine, untouched landscapes in the world, Canada has much to offer during a self-drive holiday.
Traveling in Canada with a Rental Car
Many convenient pick up locations from the Atlantic to the Pacific will let you plan the perfect getaway around your destination. Start your journey in Vancouver to tour the upcoming Olympic sites or see the breathtaking views of Toronto from high above the CN Tower. With a rental car, you can navigate great distances and see as much of the country as your holiday allows; always leaving much to see and do for your next trip!
Rent a Car in Canada with Auto Europe
Renting a car in Canada with Auto Europe is the best way to find great rates, thanks to our price match guarantee and excellent customer service. If you have questions about renting a car in Canada please review our car rental FAQ or contact us for more information.