Car Hire in Ottawa, Canada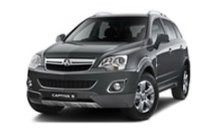 The capital city of Canada, Ottawa is a city that began as a simple logging town and blossomed into one of the largest metropolitan areas in Canada. When you rent a car in Ottawa from one of Auto Europe's convenient pick up locations, the mix of French and English cultures becomes yours to discover. Though Ottawa is a developed and bustling city, there are still many parks and quiet reserves that are sure to inspire visitors.
Traveling in Ottawa with a Rental Car
Ottawa has many museums and landmarks from its storied history. Take a driving tour through the city center to see Parliament Hill and the statues of Queen Victoria, who originally chose Ottawa as the common capital, among others notable figures of Canada's history. Sports fans will have plenty to see in Ottawa with the Senators of the National Hockey League participating in the last 11 Stanley Cup playoffs. If the weather is right, you'll want some skates to make use of the world's largest skating rink, equivalent to 90 Olympic hockey rinks: the frozen Rideau Canal.
Rent a Car in Ottawa with Auto Europe
Renting a car in Canada couldn't be easier than with Auto Europe. Our excellent customer service and price match guarantee will ensure that we exceed your rental expectations. You can book your car rental online or contact us for more information.