Car Hire Ponta Delgada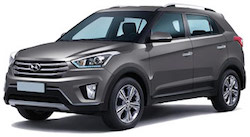 A car hire in Ponta Delgada gives you the freedom to experience the Island of Sao Miguel on your own terms. Pick up your car hire from convenient locations in the Azores Islands and visit the Portas da Cidade or explore the natural wonders of Salto do Cabrito and Gruta do Carvao. Whether you are enjoying this island's natural beauty or experiencing the local cuisine, Ponta Delgada is best experienced with a car hire booked with Auto Europe.
Auto Europe guarantees the best rates on car hire in Portugal and our clients can save up to 30% on their car hire when they book online. Through our unique relationships with top suppliers in the industry, we are able to offer an expansive selection of vehicles for hire at convenient pick-up locations across the city. Call one of our reservation specialists to learn more about booking a car in Portugal and our additional savings on car hire insurance and luxury car hires. Call us toll-free anytime at 0800 983 468!
Where to Pick Up Your Car Hire in Ponta Delgada
Auto Europe offers pick-up and drop-off locations throughout Ponte Delgada. We work with top suppliers including Avis, Europcar and Ilha Verde at our Ponta Delgada location such as the Azores Islands of Portugal. Find the ideal vehicle for your travel at one this convenient location by comparing rates in our booking engine and inquire about our one way car hire options that allow you to pick-up in one location and drop-off in another location in Ponte Delgada or throughout Portugal.
Book with Trusted Car Hire Suppliers in Ponta Delgada
As a way to supply the optimum auto hire experience for our clients, Auto Europe exclusively works with the industry's respected and quality suppliers in Portugal. We have developed special partnerships with reliable suppliers operating out of Ponta Delgada over our six decades of experience in the auto hire industry, including Avis, Europcar and Ilha Verde, making it possible for us to offer our clients with great rates. Our wide-ranging fleet of cars for hire is ready to cater to practically any travel party, from midsize cars to luxury hires and 7-12 passenger vans - Auto Europe has you covered. Compare rates in our secure booking engine from trusted auto hire suppliers in Portugal to search for the optimal vehicle for your travel party. Our company is especially dedicated to client satisfaction, so let us assist in making auto hire experience hassle-free when you book with Auto Europe today.
---
Frequently Asked Questions about Hiring a Car in Ponta Delgada
Can I hire a car with unlimited mileage in Ponta Delgada?
Unrestricted mileage hires are offered in Ponta Delgada and are provided through many of our trusted suppliers. Standard car hires are normally available with this option, on the other hand, there will most likely be restrictions on vehicle classes such as luxury hires and SUVs. Included regulations can vary, depending on your respective auto hire supplier.
Can I use my license to drive in Portugal?
You are not allowed to make use of your domestic license to drive during your time in Portugal. Various suppliers might enable you to drive with your domestic license, however, an international driver's permit (IDP) is encouraged by Auto Europe for your auto hire travel. Local police in Portugal might give a ticket to international drivers without an IDP, so be sure to get one to be covered.
Can I drive my car hire into other countries?
Travel around Western European destinations can usually be done with little restriction for almost all auto hires. On the contrary, restrictions could be applicable on certain car categories like luxury auto hires. Contact Auto Europe with any questions, toll-free and 24/7 at 0800-983-468
---
Additional Transportation Services in Ponta Delgada
In Portugal, Auto Europe features a number of alternative transportation options to go with our extensive fleet of standard car hires. While we're renowned for our terrific rates on standard auto hires, we know that a selection of our customers are in search of more in their vehicle hire. To supply our clients with even further choices and value, we supply vehicles for hire including high quality luxury cars, family vans and unique motorhomes. If you're traversing Ponta Delgada in a sizeable group or are thinking about an off the path adventure around Portugal, Auto Europe is here to supply you with the auto hire to help you get there. Book above to get an exceptional rate on your vehicle hire and plan your ideal holiday in Portugal now.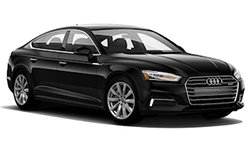 Luxury Car Hire Ponta Delgada
- While using a luxury auto hire in Ponta Delgada, travellers can make the best of their time in Portugal. When driving luxury models like Mercedes, Audi, Porsche, Maserati, and others, you'll have a high quality auto hire experience you will never fail to remember. Take a look at our rates and get the optimal vehicle for your holiday plans in Portugal!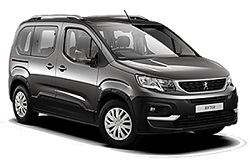 Van Hire Ponta Delgada - In the event your traditional auto hire does not have enough space for your travel party, start thinking about Auto Europe's fantastic rates on van hires. Reap the benefits of our great rates on the optimal van for your trip, from conventional family vans to 12 passenger sprinter vans. Check our rates, various capacities, comprehensive specs and more to get the ideal van for your travel.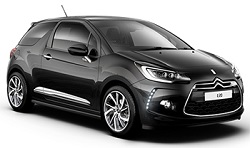 Car Leasing in Ponta Delgada
- If you intend on hiring a car for more than 21 days in Portugal, have a look at our unique short term leasing program in Ponta Delgada. You can expect accommodating leasing options with unique rates that you won't find from anywhere else in Portugal. Added perks consist of no added costs for additional drivers, zero excess auto hire insurance, unrestricted mileage, and much more - book and enjoy your savings!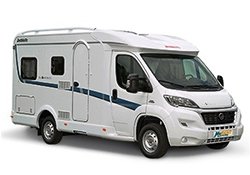 Ponta Delgada Motorhome Hire
- A motorhome or RV hire in Ponta Delgada offers a brand new degree of opportunity and flexibility for your trip to Portugal. After you pick-up a motorhome in Ponta Delgada, you are able to explore the city and surrounding area to really make the most of your vacation. With several reliable and versatile locations to stay, see for yourself exactly why RV hires in Portugal are as popular as ever!