Car Hire in Lisbon
The various civilizations that have occupied Lisbon over its long history still can be seen in various parts of the city, from the original Roman colony, to the occupation of the Moors, to the modern Lisbon known today. When you hire a car in Lisbon with Auto Europe, the city becomes yours to discover on your own schedule. We offer convenient pick up location around Lisbon, as well as a wide range of rental cars to choose from, so your vacation can start seamlessly and with the right hire car for your needs.
Travelling in Lisbon with a Rental Car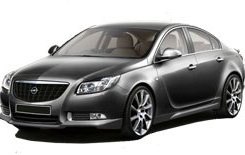 When traveling in Lisbon, it is hard to drive for more than a few minutes without seeing a sight or landmark. Even the ground is worth viewing, as most squares and walking areas in Lisbon feature Portuguese pavement, intricate designs of light and dark stones set into the walkways. The Lisbon Cathedral, originally constructed in the year 1147, is an excellent example of evolving architecture, incorporating Romanesque, Gothic, Baroque, Neoclassical, and Rococco styles.
Rent a Car in Lisbon with Auto Europe
A car hire in Portugal has never been easier with Auto Europe's excellent customer service. You will find the lowest rates and the vehicle to suit your needs thanks to Auto Europe's price match guarantee and large fleet selection. You can book online or for more information please contact us.