Car Hire in Eindhoven, Netherlands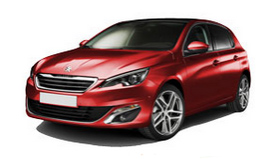 Eindhoven has come a long way since its conception in 1232, now one of the largest cities in the Netherlands. From this strategic location, you can easily traverse all around the Netherlands and even beyond to Belgium or Germany! Rely on Auto Europe for your car hire in the Netherlands to grant yourself the freedom to tour this exciting country at your own leisurely pace. With many pick up locations we guarantee to make your car hire convenient and affordable.

Travelling in Eindhoven with Your Car Hire
Due to the young population in Eindhoven, it is a very lively and culturally diverse city. There are many music festivals to enjoy, ranging from jazz to rock. The Van Abbemuseum boasts an impressive collection of modern and contemporary art including works of Chagall and Picasso! The shopping in this city is also very impressive; any day of the week you can peruse the food and objects for sale at the open air markets. For day trips, your car hire makes it a simple feat to travel to Brussels or Amsterdam, the two cities are equidistant from Eindhoven and both offer a trove of adventures. In Amsterdam enjoy the Van Gogh Museum or the Rijksmuseum which possesses the largest and most significant collection of classical Dutch art. In Brussels, visit Jubilee Park and take in the astounding architecture that was commissioned by King Leopold II.

Hire a Car in Eindhoven with Auto Europe
For affordable rates and incredible customer service, rely on Auto Europe for your car hire in the Netherlands. We strive to make your car hire experience simple and stress free. For more information you can contact us or review our car hire FAQ.