Car Hire in Den Haag, Netherlands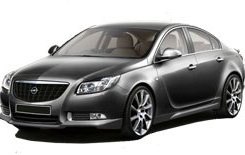 Arguably the most posh city in all of The Netherlands, Den Haag has a different feel than the rest of the country. While architecture in most of the country is Dutch renaissance, here it far more eclectic with an art nouveau flair. With much to see and do, a car hire from Auto Europe will grant you the luxury of touring the city at your own leisurely pace. With many pick up locations we guarantee to make your car hire experience simple and convenient.

Travelling in Den Haag with Your Car Hire
The city is lucky to house works by many famous artists. The Royal Picture Gallery Mauritshuis includes masterpieces by Vermeer, Rembrandt, Steen and many others. Museum de Gevangenpoort is a prison turned museum that displays the torture instruments used there. A visit to Park Clingendael will reveal a fantastic Japanese garden that was created in 1910. When the time for dining rolls around, you'll be ecstatic to be here. Due to its large Indonesian population, Den Haag boasts the best Indonesian cuisine in the entire country. There are many festivals held annually, ranging anywhere from music to sculpture; truly something for everyone.

Hire a Car in Den Haag with Auto Europe
For great rates and service, rely on Auto Europe for your car hire in Den Haag. We guarantee to take the extra steps to ensure your car hire goes off without a hitch! You may contact us for more information or check out our car hire FAQ.