Car Hire in Turku, Finland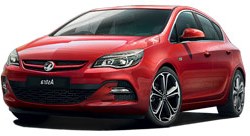 Settled in the late 13th century, Turku is the oldest city in Finland. With an affordable car hire from Auto Europe, you can easily traverse this historic town to discover its beauty while maintaining your own leisurely pace. With many architectural gems, museums and sport to enjoy, there will never be a dull moment! With many pick up locations and an extensive car hire fleet, we guarantee to exceed your expectations while keeping your car hire simple and inexpensive.
Travelling in Turku with Your Car Hire
Geographically divided by the Aura River, nine bridges connect the two sides. There are a number of lovely walking trails along the river for a peaceful break from the hustle and bustle of the city that allows stunning views of the community. After exploring the natural beauty, check out the famous Turku Castle which was built in the 1280's and boasts two dungeons and majestic banquet halls. If visiting in the summertime, you will be able to enjoy Ruisrock, the oldest rock festival in the world. Every spring the city hosts a Jazz festival and in June there is a Medieval Market which offers medieval fun for all ages. Just under four hours away by car, visit Helsinki to experience the excitement of the capital of Finland. Fans of architecture will delight in the Neo-Classical buildings that line Senate Square. As the largest city in the country, expect excellent food and shopping here.
Hire a Car in Turku with Auto Europe
For the most competitive rates and best customer service available, contact Auto Europe for your car hire in Turku. We will take all steps necessary to ensure your continued satisfaction from the beginning of your car hire to the end! Contact us for more information or check out our car hire FAQ.