Car Hire Kuopio
Auto Europe makes hiring a car in Kuopio quick and easy, enabling you to do and see more of this fascinating city in Finland. Whether you plan to spend all of your time in the city or take a road trip across Finland, hiring a car in Kuopio is the perfect choice. Use the Booking Engine at the top of the page to reserve the perfect Finland car hire. Save up to 30% when you reserve your car today!
If you find yourself needing help with your car hire during your travels, please do not hesitate to contact our award winning customer support team. They are available 24/7 to ensure all of your Kuopio car hire needs are properly addressed in a timely and efficient manner. Book your Kuopio car hire today!
Book with the Best Car Hire Suppliers in Kuopio
Take in all of the wonders and delights of Kuopio with a car hire from Auto Europe. We provide amazing rates from such suppliers as Avis, Budget, Hertz and Sixt. To reserve your Kuopio car hire, simply use the Booking Engine at the top of the page.
About Our Longstanding Reputation of Satisfying Travelers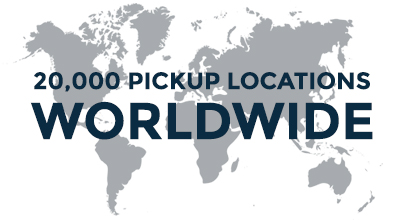 If you appreciate treatment and industry-best value, then Auto Europe should be your pick for your upcoming Kuopio car hire. Over our brand's long company history we have established working relationships with trustworthy car hire companies operating in Europe and destinations globally. Brands like Hertz, Avis, Budget, Enterprise, Thrifty, Europcar, Sixt, Dollar, and numerous others offer us major discounts due to the volume of cars we book with them each year. And because of this we are able to pass this one-of-a-kind low pricing on to our important customers. And this is why Auto Europe's rates are typically as good or even better than you will get when hiring a car directly with one of these major agencies or with another online car hire service.
At Auto Europe we value our customers, and that is why we make every effort to display a transparent price. Many world travelers would like to see the total price they will be paying for their car up front. To help you clarify the add-on charges, fees and local taxes which are frequently required for different car hire circumstances, we've assembled this short overview. Keep reading and you will learn about some of the industry fees that confuse and frustrate folks planning to book a vehicle in Kuopio.
We have spent more than 60 years and we've earned a reputation as a leader in the car hire industry. We repeatedly get appreciation for our great client treatment, and these are a couple of the honors our company has recently accepted:
Auto Europe Recently Won These Great Recognitions
Gold Award Winner - Ground Transportation, Worldwide Coverage (Travel Weekly)
Europe's Leading Car Hire Company (World Travel Awards)
Best Foreign Car Hire Firm (Agent@Home Readers Choice Awards)
Charges Which You May Be Responsible For When Driving a Car Hire in Kuopio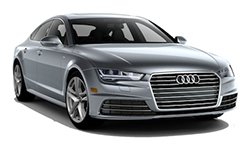 It wouldn't surprise us to hear that you have searched more than one website to compare and contrast pricing on Kuopio auto hire. But it's a good idea to be aware of the numerous fees and surcharges which might not be displayed in your car hire quote. Quite a few of the major auto rental booking websites will often conceal these legally mandated charges in order to dupe you into reserving your vehicle with them. You should be assured that these charges will be assessed upon arrival in Kuopio when you pick up your car, and the aggregate sum that you pay will likely be more expensive than an inclusive and transparent daily rate on a site like ours.
We think you'll be delighted to know that the advertised prices on this website is transparent, and it is frequently inclusive of all required surcharges. In our view, the majority of today's world travelers want to understand the total price they will be asked to pay for a car hire up front. To make things easier, we have summarized a couple of common fees which many clients visiting Kuopio for the first time may not be aware of. The short guide which follows was designed to help you make sense of rental industry jargon and to avoid paying too much for your Kuopio car hire.
Cross-Border Driving Costs for Kuopio Car Hire
$$$

Always

Disclosed by Auto Europe

Sometimes

Disclosed by Others
Most car hire companies in Europe and around the world have to cover the cost of additional permitting if you plan to drive their vehicle across international borders. If your itinerary will take you into a neighboring nation while driving in Kuopio, this cost may be passed on to you in the form of an international travel fee, often labeled as a Cross Border Fee or a Travel to Other Countries surcharge. This cost is generally not prohibitive (as long as you plan to return your vehicle in Kuopio. Some local car hire companies may not allow you to drive their vehicles across international borders at all, but if they do you can expect to pay somewhere in the €20 - €50 range.
---
Unlimited or Limited Mileage Car Hire Add-On Charges
$

Always

Disclosed by Auto Europe

Always

Disclosed by Others
Many of the vehicles Auto Europe offers for hire in Kuopio include unlimited mileage, which allows you to drive as far as you need to without any additional charges. Some car hire contracts may not have this feature, however, so if you see Limited Miles or Limited Kilometers on your car hire contract pay close attention to this clause. At €0.50 - €2 per additional kilometer or mile that you drive, this fee can be a minor extra expense, or can add up fast depending upon how far you drive during your trip to Kuopio.
---
Administrative Surcharges for Kuopio Accident Insurance Coverage Claims
$$$

Always

Disclosed by Auto Europe

Rarely

Disclosed by Others
Even if you have opted for the most expensive insurance coverage option for your car hire in Kuopio, if you are involved in an accident or your vehicle is stolen then you may be responsible to pay a small fee to cover the cost of filing paperwork involved in your claim. In many locations this is standard in the industry, and will appear on your credit card statement as an 'administration' or 'processing' fee. This charge is typically less than €50.
---
VAT Taxes in Kuopio
$$

Always

Disclosed by Auto Europe

Sometimes

Disclosed by Others
Most European countries charge international travelers a VAT Tax (or Value Added Tax) on all goods and services. You are responsible for paying this charge (which tends to fall in the 15-30% range depending upon the country you are touring). Some online car hire companies will not include this mandatory tax in their quoted price to try to make their rates appear lower. If you see 'Plus VAT' or 'Taxes Extra' in the car hire contract you can assume that you'll be required to pay this tax locally when you pick up your car hire in Kuopio. Be sure you budget accordingly, or contact Auto Europe to see if we can beat the price.
---
Extra Car Hire Expenses for Vehicle Equipment in Kuopio
$$

Always

Disclosed by Auto Europe

Always

Disclosed by Others
If you've reserved extra equipment with your car hire (like child seats, GPS, ski-racks or snow chains), then you will be charged an additional Processing Fee or Administration Fee for this equipment (unless your online quote states that these costs are included in the total displayed price). Some destinations have specific requirements for traveling with children (who must be restrained in a properly-sized child seat or booster seat), so it's important to check the specific requirements in Kuopio to see if some of these optional car hire equipment items will be needed for your trip.
Booking an Automatic Transmission Car Hire in Kuopio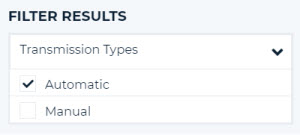 It's true that many of the lowest cost car hire options in Kuopio are stick-shift transmission, if you aren't comfortable driving a stick-shift you will be relieved that we make it simple to search local inventory and find automatic transmission autos available to hire. An automatic transmission car in Kuopio is more often than not considered to be a upgraded option, and it is possible that you will be required to book a bigger vehicle in order to guarantee that your car hire is an automatic transmission vehicle. It only takes one click to filter your car hire search results to display cars that are your favored type of transmission. You can even toggle the results to only display automatic transmission car hire vehicles from your preferred local company like Europcar, Sixt, Avis, or Hertz. Only a few last choices remain regarding optional vehicle coverage from Auto Europe, etc. and then finalize your reservation in seconds!
Bonuses of Automatic Hire in Kuopio
It will be easier for most travelers to drive an automatic transmission in a new area.
You're likely to drive an above-average car -- in many cities around the world, automatic transmission is something which can be found on the best vehicles available for hire.
Why You Should Opt For a Manual Transmission Vehicle in Kuopio
Save you money - standard transmission is usually less expensive per-day than a vehicle with an automatic transmission.
This shift option is often standard on the majority of vans, SUVs and cars for hire, meaning you can have more vehicle options.
Standard car hires are usually stocked by agencies in any area where you need a car hire.
Asking Yourself What Model Car Hire Might Be The Right Fit For Your Upcoming Trip?
Are you thinking about what options will be available to you when reserving a vehicle in Kuopio? Below you'll find the most common car types you may consider, and the reasons why each could be a fit for your getaway.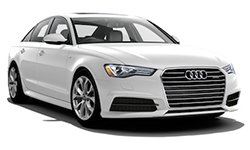 Luxury Car Hire Kuopio
- We are proud to specialize in high-end luxury vehicles for travelers accustomed to the best-of-the-best who wish to enhance their driving experience. With a great selection of vehicles including Jaguar, BMW, Mercedes, and even Ferrari or Lamborghini, you'll be excited about our impressive selection of luxury cars for hire.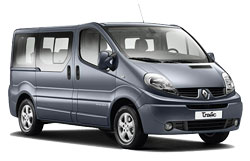 Van Hire Kuopio - With an assortment of vans ranging from 7-15 passenger vans, minivans, sprinters, and even cargo vans available for hire, we are happy to help you when you review inventory and locate van rental choices in Kuopio.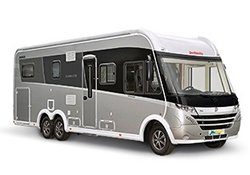 Kuopio Motorhome Hire
- Drive in Kuopio and take in more of the sights, sounds and destinations with a motorhome hire from Auto Europe. From the forests to the many waterways, a motorhome hire is perfect for holidays in Kuopio, request a quote today!