Car Hire in Finland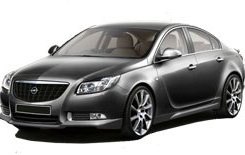 Hiring a car in Finland is the preferred method touring the country as much of the unspoiled and most stunning landscapes are not connected by rail. Auto Europe has a large fleet selection for you to pick the best car hire for your holiday. Whether you start in the nation's capital of Helsinki, or far above the Arctic Circle in Ivalo, Auto Europe's many pick up locations ensure a convenient car hire experience.
Travelling in Finland with Your Car Hire
Tour the extensive national parks system of Finland in your hire car and find some of the most beautiful and pristine forests and lakes in the world. Stop in Helsinki for a bit of culture by day at the National Museum of Finland, and dance the night away in one of the city's discotheques. An absolute can't miss occurs each winter in Lapland, the Aurora Borealis, which lights up the night sky and delights visitors. Sports fans will love catching a game of Finland's national sport Pesäpallo, a fast paced version of baseball.
Hire a Car in Finland with Auto Europe
Hiring a car in Finland has never been easier than with Auto Europe's superb customer service and price match guarantee. Questions about hiring a car in Finland? Please review our car hire FAQ. You can book online or contact us for more information.