Car Hire in Trondheim, Norway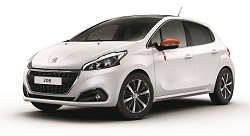 As the oldest of Norway's major cities, there is a wealth of history and cultural heritage here. Trondheim is perfectly located if you plan to travel to Oslo, Stavanger or even as far as Bergen. Rely on Auto Europe to provide you with affordable transportation that will grant you the luxury to explore this breathtaking city (or the entire country) at your own leisurely pace. With many pick up locations in Norway to choose from, we guarantee convenience!

Travelling in Trondheim with Your Car Hire
There are almost too many sights to see in Trondheim! Visit the Nidarosdomen, the largest church in Northern Europe and the single leading gothic cathedral in Norway. There are many museums here covering everything from religion, art and even war; depending on your interests, there really is a collection for everyone here! Once you've had your fill of the history and beauty of the city, head out onto the open road. Tour the coast and end up in Bergen to visit St. Mary's Church, the oldest standing building in Bergen.
Hire a Car in Trondheim with Auto Europe
If you desire low rates and excellent customer service, you've come to the right place! At Auto Europe we guarantee to go the extra mile to ensure your satisfaction. For more information you can contact us or visit our car hire FAQ.