Car Hire Oslo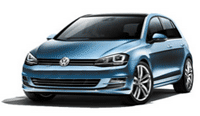 Hire a car in Oslo, Norway from Auto Europe and tour the ancient city at your leisure. Your holiday can start conveniently when you collect your car hire from one of Auto Europe's convenient downtown or airport pick up locations in Oslo. Countless treasures of history and culture can be found in museums and landmarks throughout the city.
Hire your car hire in Oslo with Auto Europe for the best rates and superb customer service. Our excellent customer service and price match guarantee will ensure that you are completely satisfied with your car hire in Oslo. You can book a car online or contact us for more information.
Travelling in Oslo with Your Car Hire
Oslo has a highly developed system of roads and motorways that make navigation easy in your car hire. The Royal Palace is a beautiful example of Swedish influenced architecture from the Act of Union between Norway and Sweden. Fans of painter Edward Munch will love the Munch Museum as well as the National Gallery, which houses the famous work "The Scream." With the excellent connectivity of the motorways with neighboring countries, a weekend drive to neighboring Sweden or Denmark with your car hire is a great for a change of pace.
Where to Pick-up Your Oslo Car Hire
Auto Europe is proud offer our customers convenient pick-up and drop-off locations for car hires throughout Oslo, including the Oslo Gardermoen Airport. We are able to provide such convenient locations by partnering with the car hire industry's most trusted suppliers, enabling our customers to experience car hire journeys that are second to none. Reserve your Oslo car hire today!
Book with the Top Car Hire Suppliers in Oslo
By working with industry leading car hire suppliers, like: Avis, Budget, Hertz and Sixt Auto Europe is able to provide our customers with the right car for their Journey through Oslo. Whether you are visiting during the summer and want to hire a convertible, or get an SUV with snow tyres during the winter, Auto Europe has the right car for you and your travel companions.
---
Oslo Car Hire Frequently Asked Questions
How old do I have to be to hire a car in Oslo?
Norway has a minimun age limit of 19 to hire a car. Also, it should be noted that any driver under the age of 25 hiring a car may be subject to a "youn driver" fee at the time of payment for your Oslo car hire.
Can I use a debit card to hire a car?
It depends. The vast majority of car hire companies do require drivers to use a credit card for payment, but that does not mean that some won't allow you to pay with a debit card. With our 60+ years of experience in the car hire industry, Auto Europe will be able to point you to a supplier who will accept payment from a debit card. To learn more about using a debit card to hire a car in Oslo, please contact our award winning customer support team today.
How much does it cost to hire a car in Oslo
Similar to airline ticket prices, car hire rates change frequently due to many factors including the time of year, duration of car hire, popularity of vehicle type and availability. Also, when hiring a car it is possible that there may be local taxes and fees applied at the time of hire. For any questions regarding this or any other frequently asked question, please contact our award winning customer support team today!
---
Additional Transportation Services in Oslo
Auto Europe provides the ideal mode of transportation at phenomenal rates for all of your Oslo travel and car hire needs. We guarantee the lowest rates for our customers' transportation needs while touring Oslo. Compare car hire rates with luxury, van or any type of transportation and find the ideal option for you and your travel party.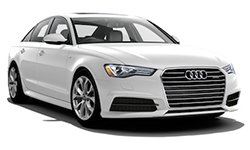 Luxury Car Hire oslo
- Travel in style with a luxury car hire for your Oslo stay. Compare rates between Ferrari, Audi, Porsche, BMW, and more to find the ideal vehicle for your trip to Oslo. Start comparing rates today!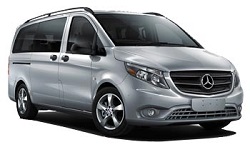 Van Hire oslo - Customers travelling in large parties or transporting multiple pieces of luggage may find a van hire the best option for their time in Oslo. Auto Europe has great rates on small, medium and large vans in Oslo. Find rates, capacity, detailed specs and more with Auto Europe.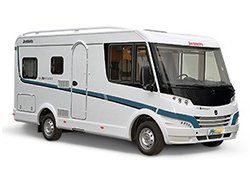 Oslo Motorhome Hire
- A motorhome or RV hire in Oslo unlocks a whole new level of opportunity and exploration for your trip to Norway. With many safe and accommodating locations to pitch and explore it is no surprise motorhome hires in Norway are on the rise!