Car Hire Lugano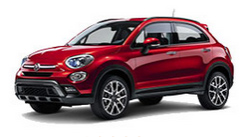 Located in southern Switzerland, this city's inhabitants actually speak Italian due to their proximity to Italy. Not only are there scads of adventures to have here, but Lugano's location makes it the perfect jumping off spot to explore northern Italy as well! A car hire from Auto Europe will give you the opportunity to explore this great city and its surroundings at your own leisurely pace. With many pick up locations and an extensive car hire fleet we strive to make your car hire experience simple and convenient. Contact us today for your car hire in Switzerland!
Travelling in Lugano with Your Car Hire
The main square of Lugano is definitely the heart of the city. View the impressive Town Hall that was built in 1844. There is a lovely outdoor produce market twice a week in the square and should not be missed! The San Rocco church, which was built in the 17th century, is full of magnificent frescoes. Easily accessible with your car hire and well worth the trip is the picturesque village of Gandria. Built into a steep hill on the lake, the views from the narrow walkways are absolutely breathtaking.
Hire a Car in Lugano with Auto Europe
Offering low rates and unbeatable customer service, Auto Europe is equipped to handle all your car hire requirements. We guarantee your continued satisfaction from the beginning until the end of your car hire. You are welcome to contact us for more information or feel free to peruse our car hire FAQ.