Car Hire Bern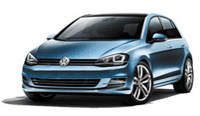 As the capital of Switzerland, this medium sized city offers many beautiful sights to see and exciting attractions to visit. The 'Old Town' district is listed as a UNESCO World Heritage Site with four miles of arcaded walkways lining streets that boast delightful fountains and clock towers. A car hire from Auto Europe will allow you to leisurely accomplish all that you would like on your holiday in Bern. With many pick up locations and a large car hire fleet we strive to make your experience simple and convenient. Contact us today for your car hire in Switzerland!
Travelling with a Your Car Hire in Bern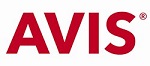 Founded in 1191, Bern's long history translates into many fascinating museums. The Bern Historical Museum is the second largest of its kind in Switzerland and houses the country's most relevant ethnographic collections as well as Bernese historical artifacts that date from prehistory to present day. Stop at Einsteinhaus to tour the home where Albert Einstein's son and famous theories were born. At the Museum of Fine Art you will find works by Klee, Picasso and Oppenheim. Perhaps one of the stranger attractions is the Bear Pit, a large enclosed pit that is home to five bears; supposedly Bern has kept up this tradition since the 15th century. If you grow tired of Bern you can easily access Interlaken or Gstaad with your car hire.
Hire a Car in Bern with Auto Europe
For superior rates and service, rely on Auto Europe for your car hire in Bern. We guarantee your continued satisfaction from the beginning to the end of your car hire. You can contact us for more information or check out our car hire FAQ.