Car Hire in Iceland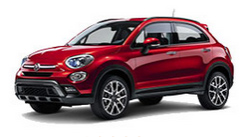 Iceland has one of the most active landscapes in Europe due to continuous volcanic eruptions, creating new land as early as 40 years ago. By hiring a car with Auto Europe, you'll have a chance to see the landscape as it evolves as well as the many cultural landmarks from Iceland's long history. As a vast majority of populated areas are found along the Ring Road, Route 1, a car hire will give you an opportunity to see the entire country without changing highways or losing your way. Auto Europe's large fleet selection will allow you to select the car hire that is right for your holiday.
Popular Transportation Terminals with Car Hire Services in Iceland
By partnering with award winning car hire suppliers, Auto Europe makes sure our customers not only experience easy car hires, but also allows our customers to hire a car from any major hub within Iceland. Reserve your car today by simply utilizing the booking engine at the top of the page.
Travelling in Iceland with a Car Hire
Though the environment can be wild; with volcanoes, geysers and glaciers, the major cities in Iceland offer much for a busy, urban setting with an active night life. Reykjavik itself can occupy a visitor's entire holiday with many activities and sights to see. Some of the best spa treatment in the world is found at the Blue Lagoon just outside of Reykjavik, where lava vents heat and mineralize the water, giving it a blue hue. All of Iceland's Route 1 can be driven in a short time, making any driving tour in a car hire the perfect day trip for sightseeing.
Hire a Car in Iceland with Auto Europe
Auto Europe endeavors to meet your every expectation with superb customer service and our price match guarantee. If you have questions concerning car hire in Iceland, please contact us or review our car hire FAQ for more information.