Car Hire in Glasgow, Scotland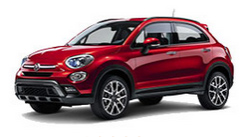 When you hire a car in Glasgow with Auto Europe, you can see more of the former Second City of the British Empire. By hiring a car from one of Auto Europe's convenient Glasgow pick up locations, you can stop waiting on public transportation schedules and start seeing Glasgow's many landmarks and sights at your own pace.
Hire a car with Auto Europe and find the lowest rates for your car hire in the United Kingdom. We strive to meet your car hire needs by offering excellent customer service and a price match guarantee. If you have questions about hiring a car in Glasgow, please contact us or review our online FAQ for more information.
Travelling in Glasgow with Your Car Hire
As you drive around the city, you'll notice many different architectural styles that have been used over the years that Glasgow has existed. The Glasgow Cathedral, though technically no longer a cathedral, is an excellent example of Gothic styled church that still operates today. As much of Glasgow's growth occurred in the 19th century, you'll see many Victorian styled buildings including the Glasgow City Chambers and the University of Glasgow's Gilbert Scott Building. If you're looking for a break from the busy city life, escape to Glasgow Green, one of the oldest parks in Scotland dating back to 1450.
Where to Pick-up Your Glasgow Car Hire
With over 60 years of experience in the car hire industry, Auto Europe is able to provide our customers with the most convenient pick-up and drop-off locations to our customers travelling to Glasgow, Including the Glasgow Airport. Reserve your Glasgow Airport car hire today!
Book with the Top Car Hire Suppliers in Glasgow
By partnering with preferred car hire suppliers, such as: Avis, Hertz, Sixt and Thrifty Auto Europe is able to provide our customers a sense of comfort and confidence that they will have a world class car hire experience during their time in Glasgow. To reserve your Glasgow car hire today, simply utilise the "Booking Engine" at the top of the page, which makes hiring a car in Glasgow quick an easy.
---
Glasgow Car Hire Frequently Asked Questions
Do I need an International Drivers' License (IDL) to Hire a Car in Glasgow?
While you are not required to have an IDL, we do recommend that you get one for piece of mind as well as some suppliers may prefer that you have an IDL to hire a car.
What is the minimum age to hire a car in Glasgow?
For the most part, drivers must bu 21 or older to hire a car in Glasgow. However, you should keep in mind that drivers under the age of 25 may incur a "young driver fee" at the time of car hire payment.
What is the average car hire price in Glasgow
Much like airline tickets, the price to hire a car is constantly changing due to time of year, popularity of vehicle, amount of inventory, additional options, etc...
---
Additional Transportation Services in Glasgow
Auto Europe specialises in more than just car hire. We also pride ourselves in providing customers with greater travel options including: Luxury car hire, Van hire, RV and Motor-home hire and short term lease options in Glasgow.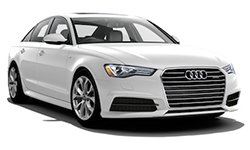 Luxury Car Hire Glasgow
- Travel in style with a luxury car hire for your Glasgow stay. Compare rates between Mercedes, Audi, Porsche, Maserati, and more to find the ideal vehicle for your trip to Glasgow. Start comparing rates today!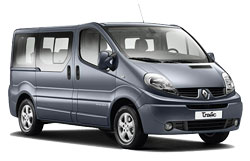 Van Hire Glasgow - Customers travelling in large parties or transporting multiple pieces of luggage may find a van hire the best option for their time in Glasgow. Auto Europe has great rates on small, medium and large vans in Glasgow. Find rates, capacity, detailed specs and more with Auto Europe.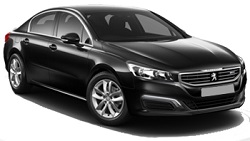 Car Leasing in Glasgow
- Clients wanting an extended stay in Glasgow can take advantage of Auto Europe's great rates on long-term, leasing in Scotland. Our unique leasing options provide our clients with fantastic value and enable them to take to the streets in the comfort of a car hire no matter how long their stay in Scotland is.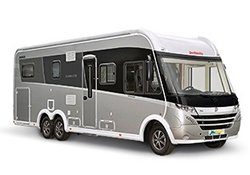 Glasgow Motorhome Hire
- A motorhome or RV hire in Glasgow unlocks a whole new level of opportunity and exploration for your trip to Scotland. With many safe and accommodating locations to pitch and explore it is no surprise motorhome hire in Scotland is on the rise!