Car Hire in Glasgow, Scotland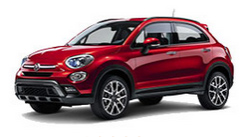 When you hire a car in Glasgow with Auto Europe, you can see more of the former Second City of the British Empire. By renting a car from one of Auto Europe's convenient pick up locations, you can stop waiting on public transportation schedules and start seeing Glasgow's many landmarks and sights at your own pace.
Traveling in Glasgow with a Rental Car
As you drive around the city, you'll notice many different architectural styles that have been used over the years that Glasgow has existed. The Glasgow Cathedral, though technically no longer a cathedral, is an excellent example of Gothic styled church that still operates today. As much of Glasgow's growth occurred in the 19th century, you'll see many Victorian styled buildings including the Glasgow City Chambers and the University of Glasgow's Gilbert Scott Building. If you're looking for a break from the busy city life, escape to Glasgow Green, one of the oldest parks in Scotland dating back to 1450.
Rent a Car in Glasgow with Auto Europe
Rent a car with Auto Europe and find the lowest rates for your car hire in the United Kingdom. We strive to meet your car rental needs by offering excellent customer service and a price match guarantee. If you have questions about renting a car in Glasgow, please contact us or review our online FAQ for more information.