Car Hire in Aberdeen, Scotland
Hiring a car in Aberdeen, Scotland will enable you to experience all of the history and culture of this great city. Located between the Dee and the Don rivers, Aberdeen is the perfect place to hire a car and just take in all of your surroundings. To reserve your Aberdeen car hire, please use the booking engine at the top of the page. If you would prefer we also offer 24/7 customer service. Our agents work tirelessly to provide you with first rate customer service, including bookings via the phone. Reserve your Scotland car hire today and experience the wonder of Aberdeen
Why Should You Book with Us?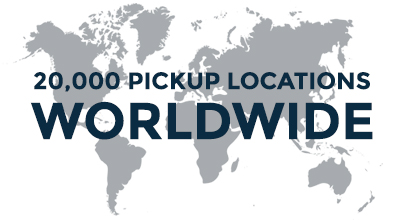 As an international car hire broker, Auto Europe has been helping our customers while they discover the best rate with highly-rated local car hire operators for over six decades. We have managed to make a name for ourselves in the ultra-competitive car hire industry thanks to the valuable relationships we have made with the world's most recognized car hire brands. If you're curious about why Auto Europe's rates are usually lower than those found on other travel sites, it's because of the volume of cars we book with major suppliers like Europcar, Sixt, Avis, and Budget every year. These companies offer Auto Europe one-of-a-kind low rates as a result -- exclusive discounts we are able to extend to our valued clients. You won't secure a better rate on a car hire anywhere else, and if you do -- just give our reservations department a phone call. If we can verify that price, we'll give you a better price on that vehicle hire, guaranteed!
At Auto Europe we value our customers, and that's the reason we make every effort to advertise a transparent daily rate. If you're fed up with the run-around and want straightforward, simple-to-grasp pricing - you aren't the only one. To make things easier, we have covered five common surcharges which most clients traveling to Aberdeen may not be aware of. Keep reading and you will discover some of the standard add-on charges which confuse and frustrate folks planning to reserve a car in Aberdeen.
Our industry repeatedly celebrates Auto Europe for our renowned commitment to customer service. 3 of the most recent honors we are proud to have been awarded include ...
Auto Europe Recently Won These Great Recognitions
| | | |
| --- | --- | --- |
| Gold Award Winner - Ground Transportation, Car Hire Overall (Travel Weekly) | Best International Car Hire Company (Performance Media Leisure Travel Leaders) | Best Foreign Car Hire Firm (Agent@Home Readers Choice Awards) |
Book with the Best Car Hire Suppliers in Aberdeen
Experience all of the history and wonder of Aberdeen by hiring a car from Auto Europe. We offer amazing rates from such suppliers as Avis, Dollar, Hertz and Thrifty. To reserve your Aberdeen car hire, simply use the Booking Engine at the top of the page.
Charges Which You Could Face When Hiring in Aberdeen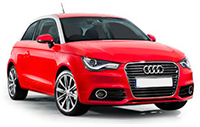 It wouldn't surprise us to discover that you are searching more than one website to compare rates on Aberdeen cars. Not so fast -- there are a range of car hire charges and fees which might not be disclosed in your quoted price. Many cheap car hire deals are not what they seem to be. Certain unscrupulous car hire businesses do not reveal mandatory fees to obscure the true cost of driving a car in Aberdeen. You'll be obligated to pay these fees at the pick-up counter, and ultimately you might pay more than the transparent, inclusive price displayed on our site.
We think you'll be glad to know that the pricing on Auto Europe's site is transparent, and it is frequently inclusive of these fees. Smart travelers would rather have no-nonsense, up-front pricing and will not be fooled by bait-and-switch policies. If you are tired of the industry double-talk, the following short guide from our car hire specialists might be welcome. Here you'll see helpful info about 5 of the most prevalent car hire fees which you may encounter when exploring Aberdeen.
Car Hire Drop Surcharges in Aberdeen
$$$$

Always

Disclosed by Auto Europe

Sometimes

Disclosed by Others
If your itinerary involves picking up your car hire in Aberdeen and dropping it off in another destination, then you may be required to pay an additional fee. Drop fees or Drop Charges are sometimes referred to as an "International One Way Fee" or a "Domestic One Way Fee," and can range in price depending upon your unique itinerary. Typically, international one way car hires (where you hire a car in one nation, drive to a neighboring nation and drop off your vehicle there) are more expensive. Sometimes arranging two separate car hire bookings and a short train ride or transfer across the border can save you hundreds of Euros. Contact an Auto Europe specialist if you'd like us to find you ways to save on your one way car hire in Aberdeen.
---
Mandated Local Taxes for Driving a Hire Car in Aberdeen
$

Always

Disclosed by Auto Europe

Rarely

Disclosed by Others
There are many names for local car hire taxes, including Road Tax, Vehicle License Fee, Environmental Fee or Eco Surcharge, Credit Card Processing Fee, or Road Safety Fee. The cost of these mandatory charges is usually low (€1 - €5 per day), and they are required by law for drivers in many locations around the world. Many online car hire services do not disclose these 'hidden fees,' so we make an effort to be up front and transparent about them so you know what you'll be paying for your car hire in Aberdeen before you depart on your trip.
---
Cross-Border Car Charges for Aberdeen Hire Cars
$$$

Always

Disclosed by Auto Europe

Sometimes

Disclosed by Others
Most car hire companies in Europe and around the world have to cover the cost of additional permitting if you plan to drive their vehicle across international borders. If your itinerary will take you into a neighboring nation while driving in Aberdeen, this cost may be passed on to you in the form of an international travel fee, often labeled as a Cross Border Fee or a Travel to Other Countries surcharge. This cost is generally not prohibitive (as long as you plan to return your vehicle in Aberdeen. Some local car hire companies may not allow you to drive their vehicles across international borders at all, but if they do you can expect to pay somewhere in the €20 - €50 range.
---
Extra Fees Related to Aberdeen Hire Car Insurance Coverage Claims
$$$

Always

Disclosed by Auto Europe

Rarely

Disclosed by Others
Often labeled as an Administration Fee, or Processing Fee, extra insurance charges are something you'll see after your car hire booking ends to cover the cost of paperwork related to a theft or damage claim on your vehicle. These fees are not related to the actual cost of insurance coverage for your vehicle, rather to cover the cost of resolving an insurance claim related to your car hire. These fees will typically fall in the €30 - €50 range.
---
Various Driver Fees for Driving a Hire in Aberdeen
$$$

Always

Disclosed by Auto Europe

Rarely

Disclosed by Others
Drivers who are young (usually under the age of 25) or older (typically 65 or older) may be asked to pay a Senior Driver Fee or Young Driver Surcharge at the counter when picking up their car hire in Aberdeen. Drivers in these age brackets tend to be considered higher risk, and some (but not all) local operators will charge a daily fee to hire to older or younger drivers. This fee varies depending upon the car hire agency you've booked with, but can be €5 per day, or more. Auto Europe may be able to compare your booking details between other local providers to help you find a vehicle with a lower (or no) additional driver fee to save you money. Call us if you'd like some help.
Booking an Automatic Transmission Car Hire in Aberdeen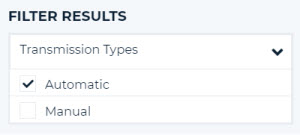 While it's true that most of the cheapest car hire options in Aberdeen are standard transmission, if you will not drive a stick shift we make it simple to filter local inventory and find you automatic vehicles available to hire. Standard transmission vehicles are the industry standard in many cities around the globe, and reserving a stick-shift vehicle may save you money (because they're more readily available), but if you decide you need (or would like) an automatic car our knowledgeable agents are happy to assist you. It's very easy to set a filter to your Auto Europe car hire search to include or exclude automatic vehicles. It's also an option to refine your search to only show automatic sedans from Dollar, Budget, Sixt, Europcar, or another brand servicing Aberdeen. After you have made your selection, confirm your automatic transmission car hire in Aberdeen in a few steps and we'll email you your confirmation right away.
Benefits of Manual Hire Car in Aberdeen
You'll frequently save money hiring a standard transmission car. Standard-transmission models often are cheaper than their automatic transmission counterparts.
This shifting package will be standard on most cars, vans, and SUVs, which means that you can have more cars to choose from.
Often in stock in every location.
Why Hire an Automatic Transmission Auto Hire in Aberdeen
You can keep your focus on the signs and traffic as you drive in a new environment.
You will drive an above-average vehicle - in the majority of cities and countries, automatic transmission is an upgrade that only can be found on the best vehicles available to book.
Reserve The Perfect Class of Hire in Aberdeen
There is a great deal to consider when picking a car hire for your driving tour of Aberdeen. And that's why we assembled a short list to think about as you complete your selection. And you'll also find some additional information about the main classes of cars we arrange for most customers."
How much you've budgeted for your trip, and remember to consider both per-day and over the course of your trip to Aberdeen.
How many people are in your group and the space you'll require to seat every person comfortably.
How many bags and equipment you'll want to store as you travel.
Whether you'll be doing any shopping during your vacation (and if you will want additional space beyond what you need for your own bags).
Which variety of car transmission you're comfortable driving (bigger automobiles are significantly more likely to guarantee automatic transmission).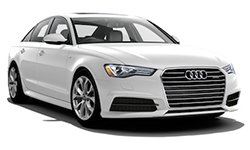 Luxury Car Hire Aberdeen
- Since you're already spending the money on your getaway, why not drive in a premium-brand car? A luxury sedan or high-end sports car hire from Auto Europe enables you to pamper yourself and comfortably navigate Aberdeen in a performance-tuned car.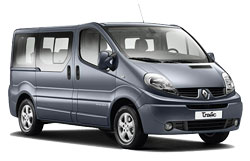 Van Hire Aberdeen - Treat yourself to ample space to accommodate your travel group during your getaway to Aberdeen. With a comfortable minivan hire you can tour in comfort.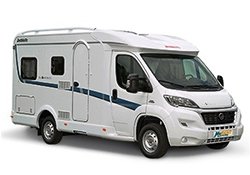 Aberdeen Motorhome Hire
- Explore more of Aberdeen from by hiring a your own motorhome or RV and experience the city from the convenience of a hotel on wheels. There are a number of great locations to pitch and make camp for your time in Aberdeen. Auto Europe has the lowest rates in Aberdeen, request a quote today!