Car Hire in Windhoek, Namibia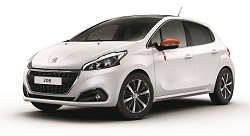 Set your own itinerary with a car rental in Windhoek, Namibia from Auto Europe. As you tour the largest city in the Republic of Namibia, you'll find a unique combination of native African and colonized German cultures expressed in many of the buildings. By offering multiple pick up locations, Auto Europe can ensure that your holiday car rental in Windhoek starts conveniently.

Traveling in Windhoek with a Rental Car
Once you rent a car in Windhoek, drive along Independence Avenue, the city's first paved road. You'll find Zoo Park, a public park noted for the discovery of the remains of an ancient hunted elephant from over 5,000 years ago. Explore nearby Etosha National Park, originally one of the largest game reserves in the world. With a rental car, you can find many natural treasures in and around Windhoek in comfort and on your own time.

Rent a Car in Windhoek with Auto Europe
Rent a car with Auto Europe and find the lowest rates for your car hire in Windhoek, Namibia. We strive to meet your car rental needs by offering excellent customer service and a price match guarantee. If you have questions about renting a car in Windhoek, please contact us or review our online FAQ.