Car Hire in Windhoek, Namibia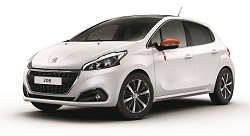 Set your own itinerary with a car hire in Windhoek, Namibia from Auto Europe. As you tour the largest city in the Republic of Namibia, you'll find a unique combination of native African and colonized German cultures expressed in many of the buildings. By offering multiple pick up locations, Auto Europe can ensure that your holiday car hire in Windhoek starts conveniently. Once you hire a car in Windhoek, drive along Independence Avenue, the city's first paved road. You'll find Zoo Park, a public park noted for the discovery of the remains of an ancient hunted elephant from over 5,000 years ago. Explore nearby Etosha National Park, originally one of the largest game reserves in the world. With a car hire, you can find many natural treasures in and around Windhoek in comfort and on your own time.
Hire a car with Auto Europe and find the lowest rates for your car hire in Windhoek, Namibia. We strive to meet your car hire needs by offering excellent customer service and a price match guarantee. If you have questions about hiring a car in Windhoek, please contact us or review our online FAQ.
Book with Trusted Car Hire Suppliers in Windhoek
Auto Europe works with reliable suppliers available on the market to be able to offer our clients with an excellent car hire experience. With over sixty years of experience in the auto hire business, we are able to offer fantastic rates on car hires in Windhoek through our unique relationships with suppliers such as Avis and Hertz at pick-up locations across the city. Whether you are looking for a standard auto hire, a luxury vehicle, or a 7-12 passenger van, Auto Europe can help make your trip to Namibia a reality with our fantastic rates and high quality service. Compare prices in our online booking engine from preferred auto hire suppliers in Namibia to determine the ideal vehicle for your travel party. Auto Europe is fully committed to customer satisfaction, so whichever of our partners you decide on in Windhoek - you'll find us there every step of the way.
---
Frequently Asked Questions about Hiring a Car in Windhoek
Can I hire a car without a credit card in Windhoek?
Auto Europe is aware that not all drivers use a credit card, so Auto Europe makes it possible for drivers to hire a car without using a credit card. To support travellers without a credit card, a multitude of our suppliers in Windhoek permit our clients to hire a car with a debit card. In case you have any questions about hiring a car wthout using credit card in Windhoek, speak to our helpful booking specialists at 0800 983 468.
Is car hire insurance required in Namibia?
To drive your vehicle off the supplier lot, your car hire needs to at least have third party insurance. To help take the stress and confusion out of getting auto hire insurance, all Auto Europe auto hire rates incorporate third party liability and fire insurance. Doing this our clients can be off the lot as fast as possible after they pick-up their car hire.
Why book a car hire in Windhoek with Auto Europe?
Whenever you are travelling in Windhoek, Auto Europe features great rates on auto hires and much more for our customers. We feature around 20,000 locations throughout the world by means of our special relationships with reliable suppliers. With more 24/7 live customer service, Auto Europe gives all travellers several reasons to book with us.
---
Additional Transportation Services in Windhoek
In Namibia, Auto Europe features a selection of alternative transportation options to go with our vast fleet of traditional car hires. We understand that for some travel parties, a conventional auto hire may not fully fit your transportation needs - so, we take pride in going one step further for our clients. With possibilities such as luxury sedans, motorhomes, family van hires and more, Auto Europe has the ideal vehicle to accommodate just about any travel plan. Whether you're planning on a prolonged road-trip or simply need a premium driving experience, Auto Europe is here to ensure you are comfortable while in the driver's seat. Use our safe booking engine at the top of the page to check rates and get started on the next step of planning your trip to Namibia.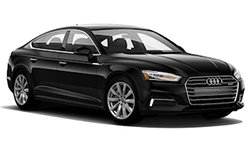 Luxury Car Hire Windhoek
- For travel in unrivaled style and convenience, experience Windhoek in a luxury car hire. With top cars from Mercedes, Audi, Porsche, Maserati, and more, assess rates to chose the ideal vehicle for your trip to Namibia. Get started comparing rates and make the next step in planning your vacation today!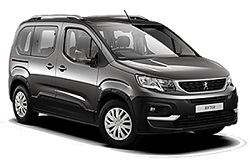 Van Hire Windhoek - Those travelling with a large party or moving large/heavy bags may find a van hire is the ideal option for their time in Namibia. Auto Europe has great rates on small, medium and large vans that are designed to accommodate nearly any travel party. Utilize our booking engine to assess rates, capacity, detailed specs and even more.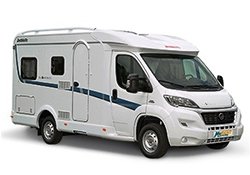 Windhoek Motorhome Hire
- By having a motorhome hire, unmatched degrees of flexibility in Namibia are at your fingertips. In a motorhome, travellers can adventure off the usual path and end up truly immersed in everything Namibia has to offer. With several safe and versatile sites to pitch, see for yourself why motorhome hires in Namibia are rising!