Walvis Bay Car Hire
If you are interested in taking a holiday to Walvis Bay, why not hire a car from Auto Europe? Hiring a car will afford you more time to experience all of the sights and sounds at your destination within the city. Use the Booking Engine at the top of the page to snag your Walvis Bay car hire today!
During your time in Walvis Bay, should you experience any trouble with your Namibia car hire, please do not hesitate to contact our award winning customer support team. They specialize in providing our customers with the best service in the industry. Reserve your Walvis Bay car hire today and save up to 30%!
The Auto Europe Company Track-Record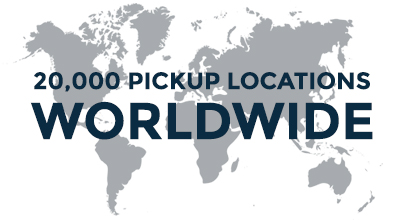 As an international auto hire brokerage, Auto Europe has been helping our customers as they find the best rate with highly-reviewed local auto hire operators for more than 60 years. Our company's longstanding relationships with the most recognizable car hire brands operating in every last corner of the globe is one of the things which truly makes us one-of-a-kind. At Auto Europe we book a lot of cars with major brands like Enterprise, Europcar, Avis, Hertz, and many others, and this significant booking volume allows us to secure best-in-the-industry pricing. As a result, you get access to unmatched rates you will not find on any other website when you hire with Auto Europe. You can't secure a better deal on your car hire elsewhere, but if you are able to ... just give our reservations department a call. If our staff can verify the better rate, our agent will make you a better price on that car hire, we promise!
Our company has dedicated over 60 years earning respect as a car hire industry titan. We continue to receive appreciation for our excellent client treatment, and here are a few of the awards we have recently won:
Recent Auto Europe Accolades
Silver Award Winner - Ground Transportation, Luxury Car Collection (Travel Weekly)
Europe's Leading Chauffeur Company (World Travel Awards)
Best Specialty Travel Supplier (Virtuoso)
Book with the Best Car Hire Suppliers in Walvis Bay
Auto Europe has partnered with industry leading ar hire suppliers to ensure your Walvis Bay car hire experience is first class from beginning to end. We offer amazing rates from such suppliers as Avis and Hertz. To reserve your Walvis Bay car hire, simply use the Booking Engine at the top of the page.
Automatic Transmission Hire Cars in Walvis Bay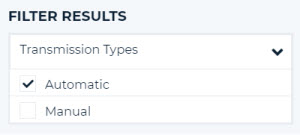 It's true that a majority of the most affordable vehicles for hire in Walvis Bay are standard transmission, if you cannot drive a standard transmission you will be relieved that we make it hassle-free to filter local inventory and show only automatic vehicles which you can hire in Walvis Bay. Standard transmission cars are more popular in many cities and rural destinations around the globe, and that's why hiring a manual car, SUV, or van can save you money (because they're more readily available), but with that said if you need (or would like) an automatic car our knowledgeable agents will gladly assist. After just one click you are able to narrow your car hire search results according to the transmission type you prefer for your car hire in Walvis Bay. It's also an option to filter your search to just show automatic vehicles from Hertz, Europcar, Sixt, Avis, or another brand that books vehicles in Walvis Bay. With your selection made of the ideal stick-shift transmission or automatic car hire in Walvis Bay, finalize the final details of your booking, review the coverage choices offered by Auto Europe, and then finalize your car hire booking in seconds.
Top Reasons to Select an Automatic Transmission Car in Walvis Bay
It is easy to drive so you are free to maintain focus on the road around you.
Automatic transmission is usually standard in upscale cars so if you book an automatic car hire you will probbly be driving an excellent car hire.
Bonuses of Manual Car Hire in Walvis Bay
These models are often a lower price than automatic transmission car hires.
You'll have more vehicle options, due to the fact that some car hire businesses in Walvis Bay stock more manual transmission vehicles.
You will often find standard-transmission cars to hire in any region of the world.
All About Auto Hire Extra Costs within Walvis Bay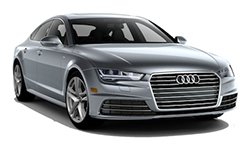 Most people arranging a car hire in Walvis Bay will search multiple sites to obtain the best price. First, before you book your Walvis Bay car hire, you should review all the facts. In most cases, if something is too good to be believed, it probably is. Many web booking companies don't disclose the mandatory industry taxes and fees that are required by law. Understand that if you opt-for that unrealistic deal somewhere else, you'll have a hefty bill waiting for you at the pick-up counter, and the total cost may be more than Auto Europe's advertised rates.
When you want to understand the actual price of your Walvis Bay van, SUV or car hire, search Auto Europe's vast inventory and enjoy the clear, no-nonsense pricing which you won't find on other car hire sites. If you are tired of the dubious pricing policies of today's car hire sites and want straightforward, easy-to-grasp prices - you aren't the only one. To clarify car hire pricing, we have summarized a couple of common costs which quite a few individuals traveling to Walvis Bay for the first time may not be familiar with. The overview that comes next should help you make sense of the car hire industry language and avoid paying too much for your Walvis Bay vehicle.
International Travel Fees for Walvis Bay Hires
| | | |
| --- | --- | --- |
| $$$ | Always Disclosed by Auto Europe | Sometimes Disclosed by Others |
Most car hire companies in Europe and around the world have to cover the cost of additional permitting if you plan to drive their vehicle across international borders. If your itinerary will take you into a neighboring nation while driving in Walvis Bay, this cost may be passed on to you in the form of an international travel fee, often labeled as a Cross Border Fee or a Travel to Other Countries surcharge. This cost is generally not prohibitive (as long as you plan to return your vehicle in Walvis Bay. Some local car hire companies may not allow you to drive their vehicles across international borders at all, but if they do you can expect to pay somewhere in the €20 - €50 range.
---
Driver Charges and Fees for Hiring a Vehicle in Walvis Bay
| | | |
| --- | --- | --- |
| $$$ | Always Disclosed by Auto Europe | Rarely Disclosed by Others |
If you plan to have more than one driver, you may be asked to pay an Additional Driver Fee at the counter when you pick up your car hire in Walvis Bay. If you can have a single driver for your trip, you can typically avoid this fee.

Additionally, some car hire agencies in Walvis Bay will assign a Young Driver Surcharge when hiring to drivers under the age of 25 (or in some cases 21). The same is true with Senior Driver Fees which may be added to car hire contracts for drivers over the age of 65.

It's important to note, however, that not every local car hire operator will charge these fees (and even if they do, some charge less than others). If you fall in these age brackets, call Auto Europe's reservation specialists and we can help you find the best deal on your Walvis Bay car hire.
---
Auto Hire Fuel Policy Fees and Surcharges
| | | |
| --- | --- | --- |
| $$ | Always Disclosed by Auto Europe | Sometimes Disclosed by Others |
Most car hire agreements in Walvis Bay require you to fill your vehicle with fuel prior to dropping it off at the agency when your trip is over. These Full to Full policies can result in a fee, charged after the fact, if you do not fill your vehicle up with gas or diesel fuel prior to dropping it off at the end of your trip. Pay close attention to your car hire contract, as you can generally save a little money by filling your tank yourself instead of relying on the local agency to do it for you.
---
Point-to-Point Car Hire Charges in Walvis Bay
| | | |
| --- | --- | --- |
| $$$$ | Always Disclosed by Auto Europe | Sometimes Disclosed by Others |
Often referenced on your quote as International One Way Fee, Domestic One Way Fee, Vehicle Return Fee, or Drop Charge, a one-way fee is the charge car hire companies require when you are picking up your vehicle in Walvis Bay and dropping it off in another location. It includes the transportation costs in shifting their local fleet around to maintain an inventory of vehicles in all locations and can range from €10 - €1,000 depending upon the specifics of your vehicle and itinerary. Domestic drop charges are typically significantly lower than international one way fees. If you're planning a one-way trip and are looking for creative ways to reduce your one way surcharge, call our team of experts and we'll work with you to save you money on your one way car hire in Walvis Bay.
---
Local Taxes Related To Your Walvis Bay Car Hire
| | | |
| --- | --- | --- |
| $ | Always Disclosed by Auto Europe | Rarely Disclosed by Others |
There are many names for local car hire taxes, including Road Tax, Vehicle License Fee, Environmental Fee or Eco Surcharge, Credit Card Processing Fee, or Road Safety Fee. The cost of these mandatory charges is usually low (€1 - €5 per day), and they are required by law for drivers in many locations around the world. Many online car hire services do not disclose these 'hidden fees,' so we make an effort to be up front and transparent about them so you know what you'll be paying for your car hire in Walvis Bay before you depart on your trip.
Reserve The Best Size Car in Walvis Bay
If you're concerned about what options will be available to you when reserving a vehicle in Walvis Bay? Here you'll see the most popular specialty car types you might want to consider, and why we think each might work well for your trip.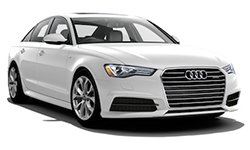 Luxury Car Hire Walvis Bay
- If you're spending the money on your getaway, why not tour in a premium-brand car? A luxury or sports car hire from Auto Europe will allow you to treat yourself and comfortably drive Walvis Bay in a high-end vehicle.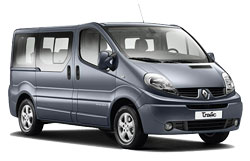 Van Hire Walvis Bay - If you want a lot of space, seating, and luggage capacity in your vehicle in Walvis Bay then don't overlook the possibility of booking a minivan in Walvis Bay. These exciting vehicles are typically in high demand, so book early!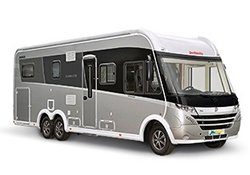 Walvis Bay Motorhome Hire
- Travel through Walvis Bay and experience more of the sights, sounds and destinations with a motorhome hire from Auto Europe. There are a number of great locations to pitch and make camp for your time in Walvis Bay. Auto Europe has the lowest rates in Walvis Bay, request a quote today!