Car Hire Turkey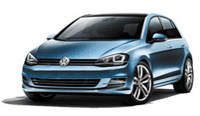 Turkey uniquely boasts territory in Asia and Europe and celebrates a wealth of historical landmarks, colorful tradition and scenic countryside. For over two thousand years the republic has benefited from a geographic location that has served as a crossroads between the two continents. Hire a car in Turkey and set off on an adventure of a lifetime.
Discover Turkey with a Car Hire
Stroll along Istanbul's cobblestone streets and through its lively marketplaces in search of handcrafted lanterns and tasty kebab. Drive southeast along the Sea of Marma towards the capital, Ankara, and explore Roman bath and the ancient theatre ruins. If you head west with your car hire in Turkey, you'll discover the lovely seaside communities overlooking the Aegean Sea. Izmir is the third largest city and offers vacationers all the modern conveniences that one would expect to find in western European countries.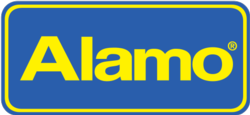 Leisurely cruise south along the coast with your car hire in Turkey, and kick back, relax and dig your toes into the fine, white sand of some of the world's most stunning beaches near Ölüdeniz. An almost surreal landscape awaits you inland and east from the coast. Pamukkale (literal translation means cotton castle) will amaze you with its light blue pools of collected mineral water and gentle cascades that flow down a vast slope of snow-white travertine. If you continue east towards central Turkey, stop by Cappadocia and gaze at the whimsically and naturally formed massive triangular boulders. These rocks and caves have been carved into homes and underground cities.
Hire a Car in Turkey from Auto Europe
Booking your car hire in Turkey is easy with Auto Europe. The price match department guarantees that you will be given the best rate available in the industry when you make a reservation with us. Book online or speak with one of our knowledgeable representatives by calling us toll free from South Africa at 0800 983 468. Auto Europe is open 7 days a week, 24 hours a day.