Car Hire Swansea, Wales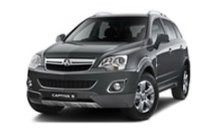 Swansea is a charming seaside village full of maritime history coupled with a unique cosmopolitan flair. From medieval castles to interactive museum exhibits and literary haunts to picturesque botanical gardens, this city has it all. Discover the enchantment of the gold coast and beyond when you hire a car while on holiday in the United Kingdom. Auto Europe provides you with the opportunity to pick up your car hire in Swansea and then continue your journey to Cardiff. You never have to look back, unless you choose to! Price match guarantees, convenient pick up locations and an extensive car hire fleet ensure that your booking experience is both cost effective and hassle free.
Exploring Swansea with Your Car Hire
Spend the day making some waves with the family at the LC Waterpark. Everyone will enjoy themselves as they cool off in the park's refreshing network of pools, rides, slides, and other exciting attractions. Later in the day, drive your car hire around and take some time to revel in the sights. Stopping off at the Dylan Thomas Centre is always a good bet, as it is home to a permanent exhibition of the charismatic poet's work, and this allows visitors to gain insight on his life and inspirations. When you've worked up an appetite, stop off and enjoy some delicious Welsh cuisine. The area's cafes, restaurants, and pubs take immense pride in preparing their dishes and they use the freshest local ingredients, including meats, seafood, produce, and hand crafted real ales and ciders!
How to Hire a Car in Swansea with Auto Europe
Rely on Auto Europe for all of your car hire needs while travelling in Wales. We strive to exceed your expectations from the beginning to the end of your booking experience. When you do business with us, you'll receive top notch customer service and the most competitive rates in the industry. Contact one of our helpful car hire agents directly by calling 0800 990 440 toll free, or review our car hire FAQs and make your reservation online.