Car Hire Newport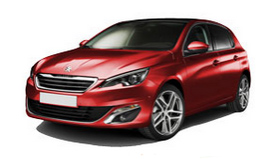 Newport is a thriving seaside community, steeped in Roman, Celtic, industrial and medieval heritage. Spend your time immersing yourself in the traditions of the past, and see how they mix with modern day amenities to create a truly fascinating travel experience. Discover the enchanting Tredegar House and iconic Transporter Bridge; both structures are historic Newport landmarks that will help you delve further into local history. Only a short drive away from Newport's city centre is Cardiff, the capital city of Wales. Have the freedom to explore the entire country if you so wish, and do it at your own pace. When you hire a car with Auto Europe, this is possible! Price match guarantees, large car hire fleet selections, and convenient pick up and drop off locations make hiring a car cost effective and hassle free.
Exploring Newport with Your Car Hire
This city hosts a wide range of activities to suit all interests and ages. Perhaps you want to explore the surrounding country and take in the scenery, maybe a few rounds of golf sounds relaxing? Or, you might just be looking for something exciting to do to entertain the children. Whatever your needs, you can most certainly find it here. For wildlife enthusiasts, visit the Newport Wetlands Reserve, which is a safe haven for birds and other indigenous species. Why not take your car hire to one of the city's beautiful parks? This fun and inexpensive day out will leave you with some extra money to spend later on that second glass of wine, or maybe that blouse you saw in that High Street boutique earlier.
How to Hire a Car in Newport with Auto Europe
If you're searching for first class customer service accompanied by unbeatable rates, rely on Auto Europe for your car hire needs while on holiday in the United Kingdom. We strive to exceed your expectations and are focused on making your booking experience both easy and economical. Review our car hire FAQs and make your reservation online, or contact one of our helpful agents 24/7 by calling us toll free at 0800 990 440.