Car Hire Saint Denis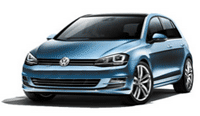 Enjoy all of the sights and sounds that Saint Denis has to offer with a car hire from Auto Europe. Known for its Creole-style mansions, a symbol of the times during colonialism, Saint Denis is a beautiful escape from the hustle and bustle of day to day life. Take a walk by the beach, sample some local cuisine and stop by the many art museums during your time on Reunion. Book your Saint Denis car hire today and save up to 30% when hiring through Auto Europe.
To reserve your Saint Denis car hire, simply input your desired arrival and departure date in the Booking Engine at the top of the page. Any questions you may have can be addressed by our award winning customer support team at 0800 983 468. They are available day and night to ensure you have all of your Reunion car hire needs thoroughly addressed. Reserve your Saint Denis car hire today!
All About Car Hire Surcharges within Saint Denis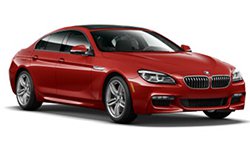 You may be searching a collection of websites to find the best deal on your vehicle hire in Saint Denis. Not so fast - there are an assortment of car hire fees and surcharges which may not be displayed in your quoted price. Certain of the major online booking companies will often conceal these required charges to fool you into reserving your car with them. Be certain that if you opt-for that unrealistic deal elsewhere, you'll have a hefty bill waiting for you at the pick-up counter, and the total cost may be more than Auto Europe's advertised rates.
If you wish to see the actual price of your Saint Denis car hire, search Auto Europe's exclusive inventory and discover transparent pricing you will not find anywhere else. If you're fed up with the run-around and want straightforward, simple-to-understand prices - you aren't the only one. To assist as you try to clarify the add-on charges, fees and local taxes which are frequently mandated for many unique car hire circumstances, we have written this abbreviated guide. Here you will see clear info about a couple of the most prevalent car hire charges you could be concerned with when traveling in Saint Denis.
Drop Charges in Saint Denis
| | | |
| --- | --- | --- |
| $$$$ | Always Disclosed by Auto Europe | Sometimes Disclosed by Others |
Often referenced on your quote as International One Way Fee, Domestic One Way Fee, Vehicle Return Fee, or Drop Charge, a one-way fee is the charge car hire companies require when you are picking up your vehicle in Saint Denis and dropping it off in another location. It includes the transportation costs in shifting their local fleet around to maintain an inventory of vehicles in all locations and can range from €10 - €1,000 depending upon the specifics of your vehicle and itinerary. Domestic drop charges are typically significantly lower than international one way fees. If you're planning a one-way trip and are looking for creative ways to reduce your one way surcharge, call our team of experts and we'll work with you to save you money on your one way car hire in Saint Denis.
---
Required Local Taxes Related To Driving a Saint Denis Vehicle Hire
| | | |
| --- | --- | --- |
| $ | Always Disclosed by Auto Europe | Rarely Disclosed by Others |
In many locations around the world, local governments require mandatory taxes be paid by car hire companies for the wear and tear from their vehicles on local infrastructure. You may see these charges listed on your final bill as Road Tax, Vehicle License Fee, Road Safety Fee, Environmental Fee or Eco Surcharge. Generally, if these fees are charged it's because local legislation requires it, and not because the car hire agency is trying to overcharge travelers. Generally these are not budget-busters, and you can expect to pay an extra €1 - €5 for each day of your car hire in Saint Denis.
---
Convenient Pick-Up Fees for Car Hires in Saint Denis
| | | |
| --- | --- | --- |
| $$ | Always Disclosed by Auto Europe | Rarely Disclosed by Others |
Local car hire agencies must pay for the lot space at airport and train terminals, and to cover this added expense they will often charge a convenience or location fee to customers. You will often see this expense listed as an Airport Surcharge, Premium Location Surcharge, Rail Station Surcharge or a Parking Fee. The alternative if you do not want to pay this additional charge is to arrange to pick up your car hire at a downtown location in Saint Denis. City or downtown offices will typically offer a lower rate because they do not need to foot the bill for an airport or rail station location, but you will generally have to pay for a cab to drive you to the downtown location, and most travellers prefer the convenience of picking up their car immediately when they arrive.

You also may see charges like Late Return Fees or Out of Hours Fees, which are avoidable if you pay close attention to the open hours of the local agency you've made your Auto Europe booking with, and return your car when their office is open.
---
Add-On Charges Following Saint Denis Accident Insurance Claims
| | | |
| --- | --- | --- |
| $$$ | Always Disclosed by Auto Europe | Rarely Disclosed by Others |
Even if you have opted for the most expensive insurance coverage option for your car hire in Saint Denis, if you are involved in an accident or your vehicle is stolen then you may be responsible to pay a small fee to cover the cost of filing paperwork involved in your claim. In many locations this is standard in the industry, and will appear on your credit card statement as an "administration" or "processing" fee. This charge is typically less than €50.
---
Limited vs. Unlimited Mileage Car Hire Surcharges
| | | |
| --- | --- | --- |
| $ | Always Disclosed by Auto Europe | Always Disclosed by Others |
Often listed as Limited Kilometers or Limited Miles, this fee can be significant depending upon how far you drive over the limit specified on your contract. The fee can be €0.50 - €2 per additional kilometer that you drive. Most Auto Europe car hires come with unlimited mileage, but if you aren't sure, you can call our team of reservation agents to discuss your Saint Denis car hire contract.
Automatic Transmission Car Hire Options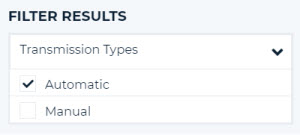 You don't need to be concerned if you never learned to drive a manual-shift automobile. We make it effortless to filter local vehicle inventory to choose from automatic transmission hire in Saint Denis. Thought to be a higher cost option by most local companies, there is likely to be a lower number of vehicles available when searching for automatic transmission car hires. In many locations (such as Europe) manual transmission is standard for vehicle hires. We give you the option of filtering car hire inventory in Saint Denis by type of transmission to quickly find the best automatic or manual transmission vehicle in your preferred vehicle class. After you've narrowed your search results based on the type of transmission you prefer, you can apply more filters based on the local company you favor, your preferred car hire class, or Once you have refined your search results by car hire transmission type, simply scroll down the page to browse the selection of vehicle options available to you to hire., it's easy to browse available inventory, or apply some additional refinements according to your preferred location, car hire company, or car class. Next, after you have picked out your vehicle, finalise the booking of your automatic transmission car hire in Saint Denis in a few easy steps and we'll email you your car hire voucher right away.
Perks of an Automatic Transmission Car Hire in Saint Denis
It is easier to pilot so you can maintain focus on where you're driving.
Automatic-transmission is likely to be standard in bigger vehicles so if you book an automatic car hire you will be driving a very desirable vehicle.
Benefits of an Standard Transmission Car Hire in Saint Denis
It will save money - stick-shift cars are usually less expensive than an automatic vehicle.
Local car hire stock for manual transmission car hires will often be higher.
Typically booked in every destination.
Pros and Cons of Popular Car Hire Sizes
If you're wondering which types of vehicles will be available when hiring a car in Saint Denis? Here you can learn about the most common car classes you might want to consider, and the reasons why each could be right for your vacation.
Economy Car Hire
These driver-friendly, low-cost sedans are affordable to fuel and a delight to park. The ideal choice for people that want to hire a sedan to navigate a city or town, you will enjoy between 30 and 35 miles per gallon or even better with most of our available economy cars.

Mid-Size Car Hire
Enjoy a mid-range car with sufficient space to store four bags when you book a mid-size car in Saint Denis. Mid-size vehicles are generally the best price-conscious option for travelers who desire a little additional capacity for passengers and or bags.

Full Size Car Hire
Offering 15-25 miles to the gallon, the fuel efficiency of a full-size four-door car isn't great, but with that said, if you want rear passenger leg room and enough trunk capacity for 4 rolling suitcases, then this is the model for your trip!

Luxury Car Hire
We specialise in upscale, luxury cars for discerning travelers who wish to upgrade their driving experience. Auto Europe offers a great selection of luxury brand cars including Range Rover, Mercedes, Audi, Jaguar, and even Aston Martin and Porsche, you'll be excited by our selection of luxury cars for hire.

Sport Utility Vehicle Hire
A great fit for long drives with a family, these comfortable and safe vehicles come with sufficient space for packing all of your suitcases and luggage, and are quite pleasant to drive.

Van Hire
If you require more leg-room, additional seating, and luggage capacity in your van in Saint Denis then don't overlook the possibility of booking a passenger van in Saint Denis. These exciting models are usually in high demand, so book at the earliest possible date to make sure you secure your vehicle!
About Our Commitment to Excellence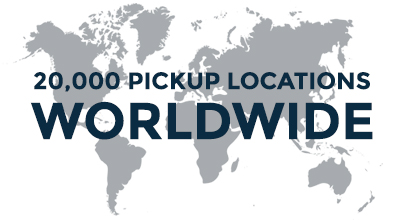 With our history of premium customer service that extends for over 6 decades, we can be your trusted choice for vehicle hire in Saint Denis at the best price, guaranteed. Throughout our brand's long history we've created relationships with trusted car hire agencies that service Europe and destinations globally. If you are wondering why our rates are usually coming in under those observed on other car hire websites, it is the product of the volume of vehicles we book with major car hire companies like Europcar, Sixt, Avis, and Budget each year. These car hire companies offer us one-of-a-kind low rates as a result -- unparalleled deals we are happy to pass on to you. Auto Europe's pricing team works tirelessly toward brokering the lowest available rates with our local car hire agencies, offering you unmatched access to unique bargains and auto hire discounts you will not even find with these big, well-known brands.
Our company has spent more than 6 decades earning a reputation as an industry titan. We continue to get appreciation for our excellent customer treatment, and these are a handful of the awards our company has recently won:
We Recently Won These Great Accolades
Gold Award Winner - Ground Transportation, Luxury Car collection (Travel Weekly)
Transportation Partner of the Year (Ensemble Travel Group)
Europe's Leading Business Car Hire Company (World Travel Awards)