Car Hire Reunion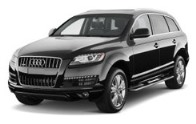 Known for its rain forests, volcanoes, sandy beaches and coral reefs; Reunion is a once in a lifetime destination that is sure to please everyone within your travel group. Do and see more of this beautiful island, located in the Indian ocean, by hiring a car from Auto Europe. Whether you plan to take a hike through the forest, lay by the beach or experience the local cuisine in Saint Denis, a car hire from Auto Europe will open up all of the sights and sounds of this beautiful French territory.
Use the Booking Engine at the top of the page to reserve your Reunion car hire today and save up to 30% on your car hire. For any questions regarding your Reunion car hire, please contact our award winning customer support team at 0800 983 468. Reserve your Reunion car hire today with Auto Europe!
Hire a Manual or Automatic Transmission Car in Reunion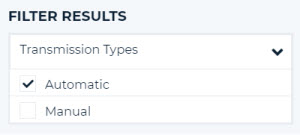 If you are a driver who cannot pilot a manual transmission, or simply would rather enjoy the smooth and effortless feeling that comes with driving an automatic transmission car, will be glad to know that this transmission option could be available to you in Reunion. You may save your hard-earned cash on your car hire in Reunion by hiring a standard transmission vehicle, but if you don't mind spending a little extra for an upgraded automatic transmission car hire, it will be straight-forward to browse our inventory for the perfect automatic-shift vehicle. It just requires one click to narrow your search results to display vehicles that are your desired transmission type. It is also an option to refine your search results to just display automatic cars offered by Dollar, Budget, Sixt, Europcar, or another brand that hires vehicles in Reunion. After you've picked out your vehicle, finish the reservation of your automatic vehicle in Reunion in a couple of steps and we'll email you your car hire voucher immediately.
Bonuses of Stick Shift Transmission Car Hire in Reunion
It will generally be more affordable to hire a stick-shift transmission van, SUV or car in most cities and countries.
This transmission option is standard on many cars, meaning that you can have more vehicles to compare.
Standard vehicles are usually carried by suppliers in any location where you may require a car hire.
Reasons to Love Automatic Car Hire in Reunion
Not difficult to drive so you are better able to maintain focus on where you're driving.
Your vehicle will probably be higher-end and will include advanced safety features and upgraded options.
Charges You May Be Responsible For When Hiring a Car within Reunion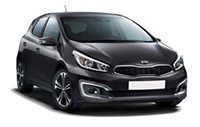 You are likely to be searching several different travel sites to find the best deal on your car hire in Reunion. But wait a minute - there are numerous auto hire fees and surcharges which may not be displayed in your quoted price. Don't be duped by web car hire companies which show you unrealistically low daily rates. Most of these websites are usually not showing you mandatory taxes and charges which are mandated by law in Reunion. You can be certain that these surcharges will be assessed locally when you pick up your car, and the total cost will likely be more expensive than an inclusive and transparent per-day cost on a site like Auto Europe.
When you wish to see the actual price of your Reunion van, SUV or car hire, search Auto Europe and discover the clear, no-nonsense pricing which you will not find elsewhere. If you are fed up with the dubious pricing policies of the modern car hire websites and want straightforward, simple-to-grasp pricing -- you are not the only one. If you are confused by the car hire industry double-talk, the following concise guide from Auto Europe's experts may be helpful. Here you will see clear info about five of the most prevalent car hire fees which you might encounter when exploring Reunion.
Value Added Tax Associated with Car Hires in Reunion
| | | |
| --- | --- | --- |
| $$ | Always Disclosed by Auto Europe | Sometimes Disclosed by Others |
Commonly called the VAT tax or Value Added Tax on your car hire contract, the cost of this tax can be 15-30% and it is standard European sales tax which varies slightly depending upon the country you are hiring in. When you are analyzing your contract or quote, look for Including VAT, or Taxes Extra or Plus VAT to get a clear sense of whether this charge is included in your online car hire price in Reunion or if this is something you should expect to pay locally.
---
Local Taxes for Driving a Car Hire in Reunion
| | | |
| --- | --- | --- |
| $ | Always Disclosed by Auto Europe | Rarely Disclosed by Others |
There are many names for local car hire taxes, including Road Tax, Vehicle License Fee, Environmental Fee or Eco Surcharge, Credit Card Processing Fee, or Road Safety Fee. The cost of these mandatory charges is usually low (€1 - €5 per day), and they are required by law for drivers in many locations around the world. Many online car hire services do not disclose these "hidden fees," so we make an effort to be up front and transparent about them so you know what you'll be paying for your car hire in Reunion before you depart on your trip.
---
Cross-Border Driving Costs for Reunion Car Hires
| | | |
| --- | --- | --- |
| $$$ | Always Disclosed by Auto Europe | Sometimes Disclosed by Others |
You will see these charges on your contract as a Cross Border Fee or Travel to Other Countries charge. This car hire surcharge will typically be in the range of €20 - €50 and applies for car hires you plan to drive internationally. This is charged by local car hire agencies to cover the cost of international toll stickers and licensing which may be required to drive your vehicle in a neighboring nation Some agencies in Reunion may not permit international travel at all, while others may charge a very low fee. If you have questions call us and we can find ways to save you money on your Reunion car hire.
---
Add-On Charges Following Reunion Car Hire Insurance Claims
| | | |
| --- | --- | --- |
| $$$ | Always Disclosed by Auto Europe | Rarely Disclosed by Others |
If your vehicle in Reunion is involved in a theft or accident which results in an insurance claim, you may be charged a Processing Fee or Administration Fee outside of any deductible, which will cover the cost of the additional paperwork the car hire company must process in resolving the claim. These fees often surprise travelers, because they are charged to your credit card after the fact, but it is standard practice in the industry and you can expect this cost to be between €30 and €50.
---
Unlimited or Limited Mileage Vehicle Hire Fees
| | | |
| --- | --- | --- |
| $ | Always Disclosed by Auto Europe | Always Disclosed by Others |
If your Reunion car hire agreement features a Limited Kilometers or Limited Miles clause, pay careful attention to the specifics. Some car hire agencies will charge you a €0.50 - €2 fee per additional mile or kilometer driven above and beyond the stated maximum. Most Auto Europe vehicles in Reunion include unlimited mileage (which is clearly stated in our online booking engine), to allow you to drive as much as you want as you explore Reunion.
Why Should You Make your Reservation with Us?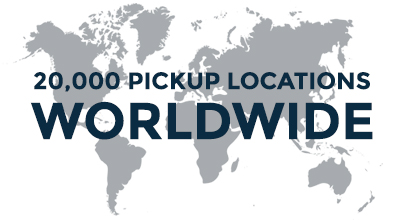 As an international car hire broker, we have been assisting our customers while they reserve the best available rate with premium local car hire companies for more than 60 years. We have been able to stand apart in the cut-throat car hire industry thanks to the important working relationships we've established with the world's most recognised car hire businesses. Companies like Hertz, Avis, Budget, Thrifty, Enterprise, Sixt, Europcar, Dollar, and many more give us large price-cuts due to the large number of vehicles we reserve with them every calendar year. And we are able to pass this unparalleled low pricing on to our important customers. In fact, you can typically hire a Dollar SUV, van or sedan with Auto Europe for the same price (or better) than you could if you hire the same vehicle directly with that company.
Over our more than 60 year company history booking car hire service in over 20,000 destinations around the world, Auto Europe has been recognised with numerous auto hire industry awards. Here are a sampling of recent accolades our company has received:
A Selection Of Recent Honors Given to Our Company
Gold Award Winner - Ground Transportation, Worldwide Coverage (Travel Weekly)
Customer Service Manager of the Year (Customer Service Institute of America)
Best Foreign Car Hire Firm (Agent@Home Readers Choice Awards)
We make every effort to show an inclusive, no-strings-attached price to our valued clients. If you're tired of the dubious pricing practices of today's car hire sites and want clear, easy-to-understand prices -- you are certainly not the only one. The concise overview we've written will provide insight about a couple of the most common auto hire fees and costs other agencies could be concealing from you. The most often seen types of car hire industry charges discussed below are a good starting point to be certain that you're educated when hiring a car in Reunion.
Which Types of Car Are Offered by Auto Europe
Please don't book the wrong car hire and be stuck in a vehicle much too cramped for your needs, or which is too big and a pain to drive and steer on narrow streets. We're proud to offer a variety of low-cost car hire options to accommodate every need.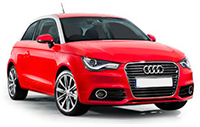 Economy Car Hire
If you are looking to save money, or just do not expect to have any long day-trips in your Reunion car hire, you'd probably enjoy an economy car. These agile cars are easy to park and will not need much fuel.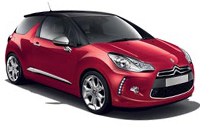 Compact Car Hire
If you appreciate fuel-efficiency, but you need extra space then you should reserve a compact-class sedan in Reunion. These sporty models will generally offer twenty-five to thirty miles per gallon, and can easily store three mid-size bags in the boot.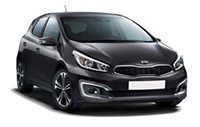 Mid-Size Car Hire
Additional travel bags and passengers are no issue for a mid-size vehicle, which is the best option for most travelers who may not want to pay more for a larger model like an Sport Utility Vehicle, Passenger Van, or Luxury Sedan.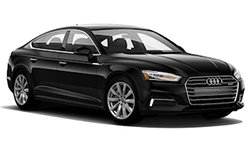 Full Size Car Hire
While the gas mileage is lower than that of a smaller car (most full size models get somewhere between 15 to 25 miles for every gallon), there is more than enough of space to store your suitcases and bags and full-size cars are known for plenty of room to stretch out for lengthy drives.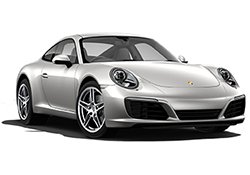 Luxury Car Hire
We provide a wide selection of premium models, drop-top convertibles, and the world's fastest sports cars for travelers who would like to improve their trip to Reunion. If you do not see the car you are seeking during the course of your online search, please contact our team and we will be able to drive it to your location from a nearby city.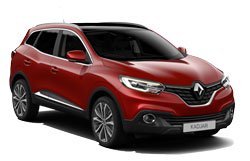 Sport Utility Vehicle Car Hire
Long trips on varied driving conditions often call for a larger vehicle up to the task of conquering many different driving conditions. A broad, well-balanced, sport utility car hire will be able to get you where you need to go safely, with more than enough seating, luggage, and other equipment.

Van Car Hire
Enjoy sufficient space to accommodate your entire group during your getaway to Reunion. With a comfortable minivan hire you are free to tour in complete comfort.