Car Hire in Protaras, Cyprus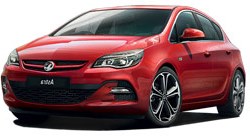 While on holiday in Cyprus, a car hire from Auto Europe will allow you to explore the island at your own leisurely pace. With many miles of pristine beach upon which to soak up the endless sunshine, your car hire will give you the ability to tour the entire island so you don't miss a thing! We offer several pick up locations and boast an extensive rental fleet so your car hire is guaranteed to be simple and economical.
A quaint refuge from the resorts and tourism occupying much of Cyprus, its most famous beach is Fig Tree Bay; containing water so blue and clear it will redefine your idea of tranquility. Spend a day or two simply unwinding, soaking up the silence and beauty. After refueling, take a tour of the island; head to Ayia Napa to enjoy pubs and restaurants of all sorts. Nicosia, the capital city offers more cultural attractions. There you can visit several museums including the Byzantine Museum which contains some of the most precious Byzantine works of art in existence.
For unbeatable rates and service, turn to Auto Europe for your car hire in Cyprus. We assure your continued satisfaction from the beginning to the end of your holiday. For more information you can contact us or see our car hire FAQ.
Book with Trusted Car Hire Suppliers in Protaras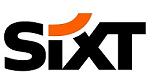 As a way to supply the optimum auto hire experience for our clients, Auto Europe exclusively works with the industry's respected and quality suppliers in Cyprus. We have developed special partnerships with reliable suppliers operating out of Protaras over our six decades of experience in the auto hire industry, including Sixt, making it possible for us to offer our clients with great rates. Our wide-ranging fleet of cars for hire is ready to cater to practically any travel party, from midsize cars to luxury hires and 7-12 passenger vans - Auto Europe has you covered. Compare rates in our secure booking engine from trusted auto hire suppliers in Cyprus to search for the optimal vehicle for your travel party. Our company is especially dedicated to client satisfaction, so let us assist in making auto hire experience hassle-free when you book with Auto Europe today.
---
Frequently Asked Questions about Hiring a Car in Protaras
Can I hire a car in Protaras if I am under 25?
In Protaras, if you are between the ages of 21-25 you'll be able to hire a car hassle free. Individuals that fall under this age group should be ready for additional hire expenses, including the usual "young driver surcharge." Age related charges can vary depending on your pick-up location and your respective auto hire supplier.
Can I use my license to drive in Cyprus?
The majority of European countries allow drivers to drive simply with their standard license. Although some car hire providers do not require an international driver's permit (IDP), Auto Europe advises an IDP for all travellers. Local law enforcement officers in Cyprus may give a ticket to international drivers without an IDP, so ensure that you have one to be covered.
Why book a car hire in Protaras with Auto Europe?
Auto Europe has over 60 years of expertise in the auto hire industry and offers outstanding rates. We are proud to provide over 20,000 pick-up sites throughout the world and have established one-of-a-kind relationships with respected suppliers. With additional 24/7 live customer service, Auto Europe gives all travellers many reasons to book with us.
---
Additional Transportation Services in Protaras
In Cyprus, Auto Europe features a number of alternative transportation options to go with our extensive fleet of standard car hires. While we're renowned for our terrific rates on standard auto hires, we know that a selection of our customers are in search of more in their vehicle hire. To supply our clients with even further choices and value, we supply vehicles for hire including high quality luxury cars, family vans and unique motorhomes. If you're traversing Protaras in a sizeable group or are thinking about an off the path adventure around Cyprus, Auto Europe is here to supply you with the auto hire to help you get there. Book above to get an exceptional rate on your vehicle hire and plan your ideal holiday in Cyprus now.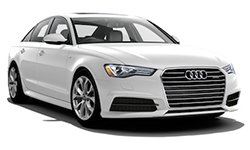 Luxury Car Hire Protaras
- While using a luxury auto hire in Protaras, travellers can make the best of their time in Cyprus. When driving luxury models like Mercedes, Audi, Porsche, Maserati, and others, you'll have a high quality auto hire experience you will never fail to remember. Take a look at our rates and get the optimal vehicle for your holiday plans in Cyprus!
Van Hire Protaras - In the event your traditional auto hire does not have enough space for your travel party, start thinking about Auto Europe's fantastic rates on van hires. Reap the benefits of our great rates on the optimal van for your trip, from conventional family vans to 12 passenger sprinter vans. Check our rates, various capacities, comprehensive specs and more to get the ideal van for your travel.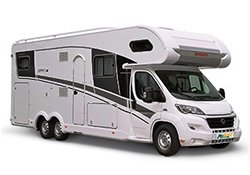 Protaras Motorhome Hire
- A motorhome or RV hire in Protaras offers a brand new degree of opportunity and flexibility for your trip to Cyprus. After you pick-up a motorhome in Protaras, you are able to explore the city and surrounding area to really make the most of your vacation. With several reliable and versatile locations to stay, see for yourself exactly why RV hires in Cyprus are as popular as ever!