Car Hire in Pecs, Hungary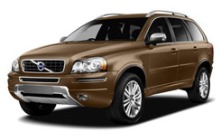 For a truly relaxing holiday in Hungary, rely on Auto Europe for your car hire. Enjoy the freedom to explore the city of Pecs and the rest of the country at your own leisurely pace. To highlight all of the cultural delights this city has to offer, the EU has chosen Pecs to be one of 2010's 'European Capital of Culture'. Whether you stay in the city to discover its hidden gems or decide to venture abroad, Auto Europe supplies many pick up locations to make your car hire simple and convenient.

Traveling in Pecs with a Rental Car
Inhabited since ancient times, the oldest archeological finds are approximately 6000 years old. Visit the Zsolnay Museum to view some of these artifacts. Stop to see the Pecs Cathedral which additionally includes a treasury, a burial vault and even stone carvings from the 12th century. The town also boasts Early Christian Burial Tombs which religious history buffs should enjoy. About four hours away is Budapest where you will find a trove of sights to discover! In Budapest you can enjoy a thermal bath at the famed Rudas Baths or you can veer completely in the other direction and visit the Budapest Zoo which houses all different types of animals and is sure to delight adults and children alike.

Rent a Car in Pecs with Auto Europe
For unbeatable prices and excellent customer service, book a car in Pecs with Auto Europe. We guarantee to make your car hire pleasant, affordable and stress free. You can contact us for more information or view our car rental FAQ.