Car Hire Budapest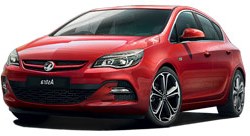 With a car hire from Auto Europe, you can explore the vast history of Budapest on your own schedule and not miss a sight. For more than 2,000 years, the site of Budapest has been occupied by the Celts, Romans, Huns, Germans, and Austrians in addition to the original settling Hungarian tribes. The original cities of Buda, Pest, and Óbuda have been combined to form today's Budapest. Auto Europe offers a large fleet selection and convenient pick up locations throughout Budapest to ensure that your car hire suits your holiday needs.
When you hire a car in Hungary with Auto Europe, you will find the best rates and the highest level of customer service. Our price match guarantee and excellent customer service ensure that you are more than satisfied with your Budapest car hire. You can book a car online or contact us for more information.
Where to Pick-up Your Budapest Car Hire
Auto Europe offers convenient pick-up and drop-off locations all over Budapest. We work with industry leading car hire providers to ensure our customers' ability to pick-up and drop off their car hires at the most convenient location. Use the Booking Engine at the top of the page to reserve the perfect vehicle for your Budapest vacation.
Book with Trusted Car Hire Suppliers in Budapest
In an effort to supply our clients with a positive auto hire experience, Auto Europe has partnered with trusted suppliers within the industry. Having more than six decades of experience in the car hire business, we are able to provide fantastic rates on car hires in Budapest through our unique relationships with suppliers such as Avis, Budget, Hertz and Sixt at pick-up locations within the city. Whether you're searching for a conventional auto hire, a luxury vehicle, or a 7-12 passenger van, Auto Europe can help make your trip to Hungary a reality with our competitive rates and outstanding service. Find out the benefit of booking with Auto Europe in Hungary and compare rates between our reputable auto hire partners. Our company is especially committed to customer service, so permit us to make your auto hire experience simple when you book with Auto Europe.
---
Frequently Asked Questions about Hiring a Car in Budapest
How old do you need to be to hire a car in Budapest?
To hire a car in Budapest, motorists have to be over the age of 21. All drivers under the age of 25 should know that they'll possibly be subject to a "young driver surcharge." The charge is determined by the auto hire supplier, however, it is usually a daily charge.
Can I use my license to drive in Hungary?
Within a greater number of European nations, drivers can drive their auto hire simply using their standard license - however, an International Driver's Permit (IDP) is required in Hungary. Even though some auto hire providers do not require an IDP, Auto Europe advises an IDP for most travellers. Should you drive without an IDP in Hungary, you may be issued a ticket by law enforcement - should you be pulled over.
Why book a car hire in Budapest with Auto Europe?
With sixty years of expertise in the auto hire industry, Auto Europe provides our clients with superb rates and service. Our connections with these suppliers gives us the opportunity to provide our clients with great rates inside the industry and provide around 20,000 pick-up locations throughout the world. Regardless of what your holiday plans include, Auto Europe has all you should need to help make your ideal trip a reality.
---
Additional Transportation Services in Budapest
In addition to providing competitive rates within the industry on standard car hires, Auto Europe additionally offers numerous alternative transportation services to provide our clients with even more value. To better serve our clients, we are aware that in certain instances standard auto hires may not completely accommodate the needs of your travel party. With options including luxury hires, motorhomes, spacious van hires and more, Auto Europe has the ideal vehicle to accommodate almost any travel plan. From coastal road-trips to camping out under the stars, permit us to assist you to reach your desired destination while behind the wheel. Use our booking engine on this page to compare and contrast rates and begin the next step of planning your trip to Hungary.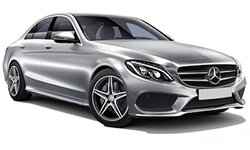 Luxury Car Hire Budapest
- For travel in unmatched fashion and ease, discover Budapest in a luxury car hire. With top styles from Mercedes, Audi, Porsche, Maserati, and others, compare and contrast rates to chose the best suited vehicle for your trip to Hungary. Begin checking rates and consider taking the next step in planning your holiday today!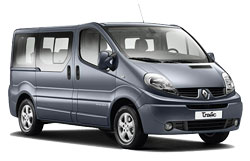 Van Hire Budapest - In case your traditional auto hire doesn't possess enough breathing space for your travel party, start thinking about Auto Europe's fantastic rates on van hires. Auto Europe provides outstanding rates on small, medium and large passenger vans that are designed to take care of nearly any travel party. Make use of our safe booking engine to evaluate rates, capacity, detailed specs and even more.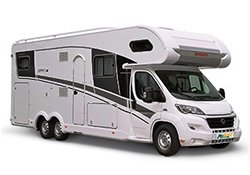 Budapest Motorhome Hire
- A motorhome or RV hire in Budapest opens a brand new amount of potential and flexibility for your trip to Hungary. In a motorhome, travellers can go away from the traditional path and end up totally immersed in everything Hungary has to offer. With numerous reliable and adaptable sites to stay, see for yourself why RV hires in Hungary are as popular as ever!