Car Hire Montenegro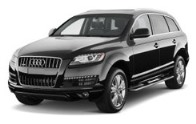 Known for its beautiful mountains, medieval villages and beaches by the Adriatic Sea, Montenegro is a great holiday destination for all travellers. Hiring a car from Auto Europe will enable you to avoid the long lines and hassles of public transportation, leaving you with more time to dedicate to the sights and sounds of this wonderful country. We offer convenient pick up and drop off locations throughout Montenegro, including Herceg Novi car hire offices. Reserve your Montenegro car hire today!
If you find yourself needing assistance, please contact our award winning customer support team at 0800 983 468. They are available 24/7 to ensure your Montenegro car hire is hassle free. Use the Booking Engine at the top of the page to reserve your car hire.
Vehicle Sizes You Could Choose with Us
When you know the number of people are traveling as members of your tour group and you are able to estimate the approximate quantity of travel equipment and luggage you'll be taking with you to Montenegro, then you can spend less on your car hire by selecting the perfect car type for your unique situation. Our short car-class breakdown may help as you try to hire the best-suited car for your trip.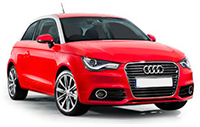 Economy Car Hire
A gas-sipping economy model vehicle will often accommodate four adults, two mid-sized suitcases or bags, in addition to a modest carry-on bag. Economy vehicles are no trouble to park in tight spaces and they are an low-cost car to drive around town.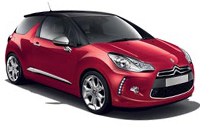 Compact Car Hire
If you need additional space, but still desire a budget-friendly, efficient sedan for your adventure in Montenegro, we hope you will consider a compact car hire. These vehicles will typically offer 12-14 cubic feet of trunk space for your luggage and bags.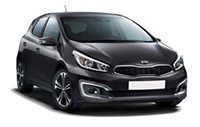 Mid-Size Car Hire
Treat yourself to a roomy sedan with adequate room to stow four suitcases when you book a mid-size sedan in Montenegro. These cars are often the ideal price-sensitive option for travelers who want a little more capacity for passengers and or luggage.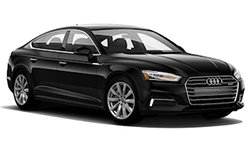 Full Size Car Hire
At between 15 and 25 mpg, the fuel efficiency on a full size four-door vehicle isn't fantastic, however if you want back seat leg room and enough storage capacity for four suitcases, a large sedan may be perfect for you!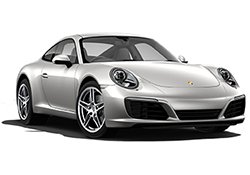 Luxury Car Hire
We are known to specialise in high-end luxury cars for travelers with fine tastes who would like to upgrade their getaway. With a great selection of luxury models including Jaguar, BMW, Mercedes, and even brands like Aston Martin, you'll be excited about our exclusive selection of luxury cars for hire.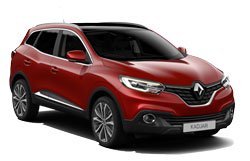 SUV Car Hire
A great fit for traveling with a group of friends or family, these over-sized safe vehicles will provide sufficient room for stowing suitcases, bags, and other equipment, and are pleasant to pilot.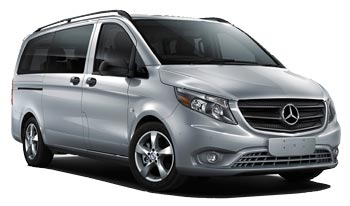 Van Car Hire
If you require extra room to stretch out, seating, and extra cubic feet for luggage in your car hire then don't overlook the possibility of driving a minivan in Montenegro. These sought-after vehicles are often in very high demand, so you will want to book early!
The Auto Europe Company Reputation for Excellence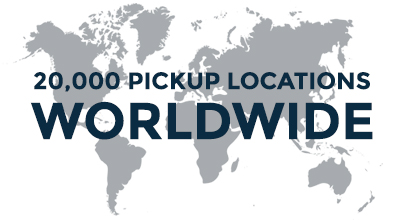 As an international car hire broker, we have been helping our clients while they discover the best price with highly-reviewed local car hire operators for more than six decades. Auto Europe has managed to make a name for ourselves in the competitive car hire industry due to the valuable relationships we have forged with the most recognised car hire brands. Our best price promise is offered because of these valuable partnerships with car hire brands like Europcar, Enterprise, Hertz, and countless others. The volume of bookings we make for these companies gives us unique access to unadvertised below-market rates which we can extend to our customers. Our pricing team works tirelessly toward brokering the best possible rates with our trusted local car hire agencies, offering you access to exclusive deals and car hire discounts you can not even find with these big, well-known brands.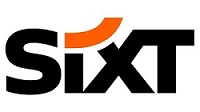 You'll be happy to know that the advertised prices on Auto Europe's site is clear and transparent, and often inclusive of these fees. If you're tired of the run-around and want clear, simple-to-understand rates - you are far from alone. To help you de-mystify the taxes and fees which are frequently mandated for many unique car hire circumstances, we've assembled this short guide. The most frequent types of car hire industry add-on costs highlighted below are a good place to start to make sure you are up to speed on industry lingo when reserving an auto hire in Montenegro.
Over our six decade plus company history booking car hire service in excess of twenty-thousand destinations worldwide, we have been celebrated with numerous industry accolades. Here are a couple of the recent awards Auto Europe has received:
Auto Europe Recently Won These Great Recognitions
Gold Award Winner - Ground Transportation, Worldwide Coverage (Travel Weekly)
Best International Car Hire Company (Performance Media Leisure Travel Leaders)
Best Luxury Car Hire Company (Luxury Travel Advisor)
Hire an Automatic or Manual Transmission Vehicle in Montenegro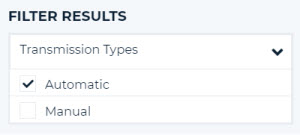 You may be aware that a majority of the lowest cost car hire options in Montenegro are standard transmission, if you aren't comfortable driving a stick shift Auto Europe can make it hassle-free to filter local inventory and display only automatic transmission cars available to hire. Stick-shift transmission cars are the industry standard in many destinations around the globe, and that's why reserving a standard transmission car can save you money (because there are more of them and they are more likely to be in stock), but if you need (or would like) an automatic car our experienced reservation team will gladly assist. Should you determine that you need an automatic car hire in Montenegro, just apply a "Transmission Types" search parameter in a single click. You can easily toggle search results to only display automatic transmission car hires from your preferred local company like Hertz, Avis, or Europcar. There are just a few final decisions to make regarding optional insurance coverage from Auto Europe, etc. and then finalise your booking in seconds!
Perks of an Automatic Transmission Vehicle in Montenegro
You are free to maintain concentration on the signs and traffic while navigating in a new environment.
Automatic-transmission is usually normal in high-end cars so if you book an automatic car hire you will likely be driving a very desirable car hire.
Why You Should Choose a Standard Car Hire in Montenegro
Available at a lower price than automatic car hires.
One will have more vehicle choices, as most car hire companies in Montenegro carry greater inventory of standard transmission vehicles.
One will typically have the option to hire standard-transmission cars in any destination.