Car Hire Herceg Novi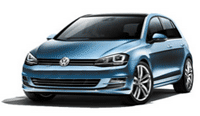 Herceg Novi is a coastal town within Monetengro, with beautiful architecture and history. Hiring a car from Auto Europe will allow yout o have more time to experience all of the sights and sounds of this truly majestic destination. Whether you plan to tour the western Roman architecture, read up on the history of the Byzantine Empire or just relax by the beach, hiring a car from Auto Europe will enable you to experience it all. Reserve your Herceg Novi car hire from Auto Europe today and start saving!
Call 0800 983 468 with any questions or concerns you may have regarding your Montenegro car hire. Our award winning customer support team is available 24 hours a day 7 days a week to ensure your Herceg Novi car hire experience is second to none. To reserve your Herceg Novi car hire, simply use the Booking Engine at the top of the page.
Automatic Transmission Car Hires in Herceg Novi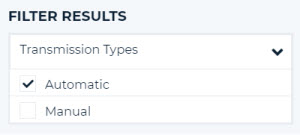 Travelers who can't drive a manual transmission vehicle, or if you prefer the smooth and easy feeling which accompanies driving an automatic transmission vehicle, will be happy to learn that this option is likely to be available to you in Herceg Novi. Considered an upgraded feature by some car hire operators in Herceg Novi, there is often a lower volume of cars available when searching for automatic car hires. In most destinations (such as Europe) stick-shift transmission is the default option for vehicles. Once you decide that you want an automatic car hire in Herceg Novi, you can quickly set a "Transmission Types" search parameter with a single click. If you like, Auto Europe also allows you to refine your results to show only cars from certain brands, so it is easy to choose from automatic transmission vehicles provided by the local supplier with the most positive customer ratings. After you've found your perfect standard transmission or automatic transmission car hire in Herceg Novi, finalise the last few details of your booking, weigh the insurance coverage options offered by Auto Europe, and finalise your car hire reservation in seconds.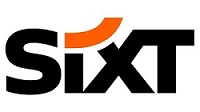 Top Reasons to Choose an Manual Transmission Car in Herceg Novi
It may be more affordable to reserve a stick-shift transmission van, SUV or car in many locations.
This shift option will be standard on many cars, vans, and SUVs, which means that you will typically have more vehicle options.
Manual car hires are generally stocked by agencies in any place where you need a car hire.
Why Opt For an Automatic Transmission Car Hire in Herceg Novi
It can be much more comfortable for some travelers to drive an automatic transmission in a unfamiliar destination.
You can drive a fantastic car - in many cities and countries, automatic transmission is something which comes standard on the best vehicles available to book.
Herceg Novi Auto Hire Charges To Be Aware Of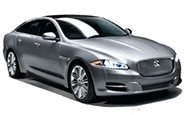 You certainly are not the only one if you have been browsing a few car hire sites to locate the ideal rate on your next vehicle hire in Herceg Novi. Hold on - there are a range of car hire fees and surcharges which could not be disclosed in your quoted price. Certain online booking companies will certainly leave out these required charges in order to fool you into booking your car with them. For over six decades we have practiced business ethically, and we do not believe in burying fees to fool our clients. You can be certain that what you see is what you'll be responsible for. If you arrange a car hire at a daily rate that's shockingly low on another website, you'll just be obligated to pay the difference at the car hire office when you get to Herceg Novi.
We think you'll be delighted to know that the advertised rates on this site is clear and transparent, and it is frequently inclusive of these fees. We've learned that intelligent travelers would like to understand the total cost of their car hire when they make their reservation. To help you, we have summarised a few common charges which quite a few people driving in Herceg Novi may not be familiar with. The common types of industry add-on costs outlined below are a terrific starting point to ensure that you are well-versed in industry lingo when hiring a car in Herceg Novi.
Pick-Up Location Charges for Car Hires in Herceg Novi
| | | |
| --- | --- | --- |
| $$ | Always Disclosed by Auto Europe | Rarely Disclosed by Others |
Parking space at a major airport or train station comes at a premium, and to cover this cost, car hire agencies who offer convenient pick-up and drop-off right at these terminals will often pass a portion of these costs to travelers in the form of an Airport Surcharge, Premium Location Surcharge, Parking Fee or Rail Station Surcharge. There is a way to avoid these car hire fees. If you don't mind traveling to a downtown location in Herceg Novi to pick-up your vehicle, you can avoid paying this convenience cost, but most travelers who factor in the expense and time of catching a cab to a downtown office opt for airport or rail-station pick-up, justifying the extra cost as a worthwhile expense to get on the road faster and maximise their time in Herceg Novi. Wherever you choose to pick up your car hire in Herceg Novi, we recommend that you pay careful attention to the office's business hours on your Auto Europe voucher so that you can return your vehicle when their office is open. This way you can avoid costly Late Return Fees, sometimes called Out of Hours Fees.
---
Various Driver Fees and Surcharges for Hiring a Vehicle in Herceg Novi
| | | |
| --- | --- | --- |
| $$$ | Always Disclosed by Auto Europe | Rarely Disclosed by Others |
If you plan to have more than one driver, you may be asked to pay an Additional Driver Fee at the counter when you pick up your car hire in Herceg Novi. If you can have a single driver for your trip, you can typically avoid this fee.

Additionally, some car hire agencies in Herceg Novi will assign a Young Driver Surcharge when hiring to drivers under the age of 25 (or in some cases 21). The same is true with Senior Driver Fees which may be added to car hire contracts for drivers over the age of 65.

It's important to note, however, that not every local car hire operator will charge these fees (and even if they do, some charge less than others). If you fall in these age brackets, call Auto Europe's reservation specialists and we can help you find the best deal on your Herceg Novi car hire.
---
Car Hire Petrol Policy Fees and Surcharges
| | | |
| --- | --- | --- |
| $$ | Always Disclosed by Auto Europe | Sometimes Disclosed by Others |
One of the best-understood car hire fees (but also one that is often overlooked) is the fuel policy of your car hire. If you have a Full to Full policy on your car hire contract, you can avoid any extra fee by filling your car with fuel before dropping it off at the end of your trip. A Full to Empty policy allows you to drop your vehicle off at any fuel level without worrying about extra fees.
---
One Way Car Hire Fees in Herceg Novi
| | | |
| --- | --- | --- |
| $$$$ | Always Disclosed by Auto Europe | Sometimes Disclosed by Others |
Often referenced on your quote as International One Way Fee, Domestic One Way Fee, Vehicle Return Fee, or Drop Charge, a one-way fee is the charge companies require when you are picking up your vehicle in Herceg Novi and dropping it off in another location. It includes the transportation costs in shifting their local fleet around to maintain an inventory of vehicles in all locations and can range from €10 - €1,000 depending upon the specifics of your vehicle for hire and itinerary. Domestic drop charges are typically significantly lower than international one way fees. If you're planning a one-way trip and are looking for creative ways to reduce your one way surcharge, call our team of experts and we'll work with you to save you money on your one way car hire in Herceg Novi.
---
Extra Car Hire Charges for Vehicle Equipment in Herceg Novi
| | | |
| --- | --- | --- |
| $$ | Always Disclosed by Auto Europe | Always Disclosed by Others |
Typically referred to as an Administration Fee or a Processing Fee, this moderate additional charge which is usually in the range of €30 - €50 are charges for additional equipment like GPS units, child seats, snow chains, ski racks, portable WiFi devices in your vehicle, etc. The exact extras will depend upon your unique vehicle hire, and will usually be charged at the counter when you pick-up your vehicle. Unless your online quote states they are included, you can expect to pay for any extra equipment when you pick up your vehicle.
Why Make a Reservation with Us?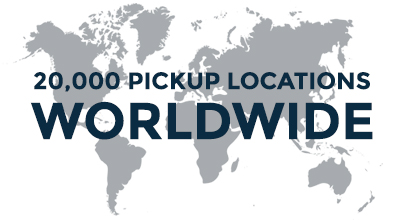 With a history of premium customer satisfaction which spans more than six decades, we can be your relied-upon source for car hires in Herceg Novi at the guaranteed best rate. Over our brand's lengthy company history we have built relationships with the most highly-regarded car hire companies that service Europe and locations worldwide. Auto Europe's low-rate guarantee is offered because of these valuable relationships with car hire brands like Hertz, Europcar, Budget, and many others. The high volume of bookings we produce for these companies gives us access to unadvertised below-market pricing that we are then free to offer to our valued customers. Our pricing team specialises in negotiating the most competitive rates with our car hire operators, giving you unmatched access to one of a kind deals and car hire discounts you won't find with these global, recognizable companies.
For many years now, Auto Europe has been fortunate to earn a number of accolades and awards. To share just a few:
A Handful Of of Our Company's Recent Awards
| | | |
| --- | --- | --- |
| Gold Award Winner - Ground Transportation, Luxury Car collection (Travel Weekly) | Transportation Partner of the Year (Ensemble Travel Group) | Europe's Leading Business Car Hire Company (World Travel Awards) |
You'll be happy to learn that the price structure on our website is clear and transparent, and often inclusive of all required surcharges. Savvy travelers prefer easy-to-understand, transparent pricing and won't be confused by bait-and-switch policies. To make things easier, we have highlighted a couple of common surcharges which most clients driving in Herceg Novi for the first time may not be aware of. Below you'll find clear info about a few of the most common car hire fees which you could encounter when touring Herceg Novi.
What Type of Car Hire is Ideal for Your Trip to Herceg Novi?
Do not select the wrong type of vehicle and be stuck in a vehicle that is too small, or which is too big and which is hard to park and maneuver. Auto Europe provides a broad array of low-cost car hire alternatives to cater to every sort of need.
Economy Car Hire
A gas-sipping economy class sedan will frequently seat four adults, two medium-sized airline bags, in addition to a light-weight carry-on bag. Economy class cars are a delight to park in tight spaces and are an inexpensive sedan to travel around town.

Compact Car Hire
If you put stock in fuel-economy, but you desire extra space then reserve a compact sedan in Herceg Novi. These exciting models will generally offer between twenty-five and thirty miles to the gallon, and can easily store three medium-sized travel bags in their boot.

Mid-Size Car Hire
Additional bags and passengers are a great fit for a mid-size sedan, which is the ideal option for travelers that do not want to drive a larger vehicle like an Sport Utility Vehicle, Passenger Van, or Full-Size Car.

Full Size Car Hire
At 15 to 25 miles per gallon, the fuel economy of a full size four-door car is not that great, but with that said, if you want rear-passenger leg room and enough trunk storage space for 4 airline travel bags, a large sedan may be perfect for you!

Luxury Car Hire
We are pleased to provide a variety of luxury car models, automatic convertibles, and high performance sports cars for drivers who want to upgrade their trip to Herceg Novi. On the off chance that you don't find the vehicle you are seeking during the course of your online search reach out to our knowledgeable agents and we could be able to drive it to your location from a nearby city where it is in stock.

SUV Car Hire
Big, safe, and equipped with plenty of horsepower. An SUV will typically come equipped with 4-wheel drive, and may come with a luggage rack and/or wheels that can handle tough road conditions. These highly sought-after vehicles are the ideal choice for families with significant luggage and equipment.