Car Hire in Galway, Ireland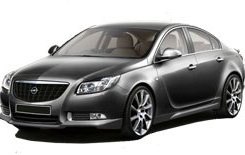 As the third largest city in Ireland, Galway is known as the 'City of Tribes'. This moniker is appropriate due to the city's multicultural population. This fact ensures that there are a wide array of activities for to enjoy. Well worth the time it will take to explore Galway, it is also a perfect spot to begin a tour of West Ireland. With a car hire from Auto Europe you will be able to tour the city and its surroundings at your own leisurely pace. With many pick up locations we strive to make your rental experience simple and convenient.

Traveling in Galway with a Rental Car
A visit to the Galway Atlantaquaria will entertain for hours with exhibits that allow the fish of Ireland's coasts to live in extremely realistic environments. The Galway City Museum grants an intimate perspective of the city with exhibits focusing on Irish artists and the history of the city. While there are many festivals held here annually, perhaps the most widely known is The Galway Races. As the highlight of the Irish horse racing calender, spectators come from all over the world to enjoy this seven day competition. Recommended day trips with your car hire include Connemara and Burren.

Rent a Car in Galway with Auto Europe
If you require superior customer service and unbeatable rates, then rely on Auto Europe for your automobile needs in Ireland. We guarantee to leave you satisfied with every aspect of your car hire. You can contact us for more information or take a look at our car rental FAQ.