Car Hire in Galway, Ireland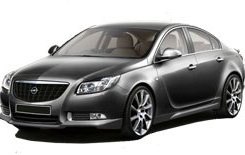 As the third largest city in Ireland, Galway is known as the 'City of Tribes'. This moniker is appropriate due to the city's multicultural population. This fact ensures that there are a wide array of activities for to enjoy. Well worth the time it will take to explore Galway, it is also a perfect spot to begin a tour of West Ireland. With a car hire from Auto Europe you will be able to tour the city and its surroundings at your own leisurely pace. With many pick up locations we strive to make your car hire experience simple and convenient.
A visit to the Galway Atlantaquaria will entertain for hours with exhibits that allow the fish of Ireland's coasts to live in extremely realistic environments. The Galway City Museum grants an intimate perspective of the city with exhibits focusing on Irish artists and the history of the city. While there are many festivals held here annually, perhaps the most widely known is The Galway Races. As the highlight of the Irish horse racing calender, spectators come from all over the world to enjoy this seven day competition. Recommended day trips with your car hire include Connemara and Burren.
If you require superior customer service and unbeatable rates, then rely on Auto Europe for your automobile needs in Ireland. We guarantee to leave you satisfied with every aspect of your car hire. You can contact us for more information or take a look at our car hire FAQ.
Book with Trusted Car Hire Suppliers in Galway
Auto Europe works with trusted suppliers available on the market in order to supply our clients with a quality auto hire experience. With over 60 years of experience in the auto hire business, we are able to deliver exceptional rates on car hires in Galway through our unique relationships with suppliers such as Europcar, Budget and Enterprise at pick-up locations within the city. Our extensive fleet of vehicles is prepared to accommodate practically any travel party, from compact cars to luxury SUVs and 7-12 passenger vans - Auto Europe has you covered. Use the booking engine at the top of this page to compare rates from our trusted auto hire suppliers to see why you should book a car hire with Auto Europe. We take pride in providing our customers with a satisfying auto hire experience - so, allow us to go ahead and take the hassle of your travel as you book with Auto Europe.
---
Frequently Asked Questions about Hiring a Car in Galway
Can I hire a car with unlimited mileage in Galway?
Unrestricted mileage hires are offered in Galway and are offered through a number of trusted suppliers. Standard car hires are usually offered with this particular option, on the other hand, there will most likely be restrictions on vehicle styles including luxury hires and SUVs. Any kind of mileage restrictions may vary depending on your pick-up destination and car hire supplier.
Do I need an international driver's permit (IDP) to drive in Ireland?
An international driver's licence is not mandated in Ireland. An IDP is necessary to drive within these countries - Portugal, Italy, Iceland, Hungary, the Dominican Republic, the Cech Republic, Argentina, Australia, South Africa, Serbia and the United Arab Emirates. For more details on IDPs as well as the acquire one, get in touch with Auto Europe at 0800 983 468.
Can I drive my car hire into other countries?
Travel around Western European destinations can typically be completed with little restriction for almost all auto hires. For specific auto hires, such as luxury hires, travel limitations may apply. To learn more about international travel regulations, contact Auto Europe at 0800-983-468.
---
Additional Transportation Services in Galway
In Ireland, Auto Europe features a selection of alternative transportation options to supplement our vast fleet of standard car hires. While we're known for our exceptional rates on traditional auto hires, we know that a selection of our customers are in search of more in their vehicle hire. In order to meet the needs of virtually any travel plan, we supply unique hire options such as luxury hires, family vans and even motorhomes. Whether you're exploring Galway in a larger group of people or are thinking about an off the path adventure around Ireland, Auto Europe is here to offer you the auto hire to take you there. Compare and contrast rates in our risk-free booking engine to find the most suitable vehicle hire for your upcoming journey.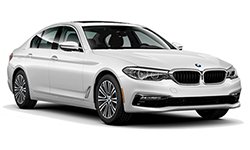 Luxury Car Hire Galway
- While using a luxury car hire in Galway, visitors can maximize their time in Ireland. When driving luxury models like Mercedes, Audi, Porsche, Maserati, and more, you will have a top quality auto hire experience you will never fail to remember. Continue on planning your trip to Ireland now and find out more information on our luxury hire rates.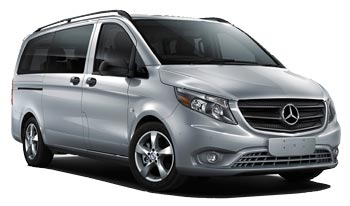 Van Hire Galway - Those travelling with a large party or carrying large/heavy bags might discover a van hire is the ideal selection for their time in Ireland. From dependable family vans to spacious 9-12 passenger van hires, you can expect excellent rates on our entire fleet of vans readily available for hire. Inside our booking engine, evaluate rates, capacity, detailed specs and much more.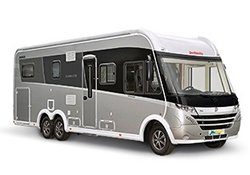 Galway Motorhome Hire
- By having a motorhome hire, unmatched varieties of flexibility in Ireland are at your disposal. In a motorhome, travellers can adventure off the traditional path and end up totally immersed in everything Ireland has to offer. Discover more about popular sites to stay and take a look at our great rates on RV hires.