Car Hire Gaborone
Discover more of the hidden gems of Gaborone, the capital of Botswana, with a car hire from Auto Europe. Auto Europe is a specialist when it comes to providing our customers with the best car hire options throughout the world, including Gaborone. Use the Booking Engine at the top of the page to reserve your Gaborone car hire today and save up to 30% when you book with Auto Europe.
Should you find yourself in need of assistance, please contact our award winning customer support team. They are available day and night to ensure that your Botswana car hire needs are properly addressed. Contact us today and reserve your Gaborone car hire!
How to Side-Step Extra Surcharges on Your Gaborone Hire Car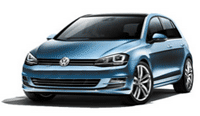 It wouldn't shock us to learn that you have looked at more than one website to compare rates on Gaborone auto hire. First, before you book your next car hire, you ought to obtain all the facts and information. Do not be duped by web booking services that display unbelievably low daily prices. Most of these sites are usually not including mandatory taxes and surcharges which are required by law in Gaborone. You will be required to cover these surcharges when you arrive in Gaborone, and ultimately may pay more than the inclusive rate offered on this site.
If you would like to see the actual price of your Gaborone car hire, search Auto Europe and enjoy transparent pricing which you are unlikely to find elsewhere. We have found that savvy travelers would like to know the full cost of their auto rental when they book. To assist as you try to make sense of the taxes and fees which are frequently required for different car hire situations, we have written this helpful overview. Keep reading and you'll understand some of the industry fees that bewilder and irritate travelers planning to hire a vehicle in Gaborone.
Value Added Tax Associated with Hire Cars in Gaborone
| | | |
| --- | --- | --- |
| $$ | Always Disclosed by Auto Europe | Sometimes Disclosed by Others |
Most European countries charge international travelers a VAT Tax (or Value Added Tax) on all goods and services. You are responsible for paying this charge (which tends to fall in the 15-30% range depending upon the country you are touring). Some online rental car companies will not include this mandatory tax in their quoted price to try to make their rates appear lower. If you see 'Plus VAT' or 'Taxes Extra' in the car hire contract you can assume that you'll be required to pay this tax locally when you pick up your car hire in Gaborone. Be sure you budget accordingly, or contact Auto Europe to see if we can beat the price.
---
Add-On Hire Car Expenses Associated With Optional Equipment in Gaborone
| | | |
| --- | --- | --- |
| $$ | Always Disclosed by Auto Europe | Always Disclosed by Others |
If you've reserved extra equipment with your car hire (like child seats, GPS, ski-racks or snow chains), then you will be charged an additional Processing Fee or Administration Fee for this equipment (unless your online quote states that these costs are included in the total displayed price). Some destinations have specific requirements for traveling with children (who must be restrained in a properly-sized child seat or booster seat), so it's important to check the specific requirements in Gaborone to see if some of these optional car hire equipment items will be needed for your trip.
---
Cross-Border Driving Costs for Gaborone Vehicle Reservations
| | | |
| --- | --- | --- |
| $$$ | Always Disclosed by Auto Europe | Sometimes Disclosed by Others |
You will see these charges on your contract as a Cross Border Fee or Travel to Other Countries charge. This car hire surcharge will typically be in the range of €20 - €50 and applies for car hire you plan to drive internationally. This is charged by local rental agencies to cover the cost of international toll stickers and licensing which may be required to drive your vehicle in a neighboring nation Some agencies in Gaborone may not permit international travel at all, while others may charge a very low fee. If you have questions call us and we can find ways to save you money on your Gaborone car rental.
---
Add-On Charges for Gaborone Car Hire Insurance Claims
| | | |
| --- | --- | --- |
| $$$ | Always Disclosed by Auto Europe | Rarely Disclosed by Others |
Often labeled as an Administration Fee, or Processing Fee, extra insurance charges are something you'll see after your rental to cover the cost of paperwork related to a theft or damage claim on your vehicle. These fees are not related to the actual cost of insurance coverage for your vehicle, rather to cover the cost of resolving an insurance claim related to your rental. These fees will typically fall in the €30 - €50 range.
---
Limited Mileage Vehicle Hire Costs
| | | |
| --- | --- | --- |
| $ | Always Disclosed by Auto Europe | Always Disclosed by Others |
If your Gaborone rental car agreement features a Limited Kilometers or Limited Miles clause, pay careful attention to the specifics. Some rental car agencies will charge you a €0.50 - €2 fee per additional mile or kilometer driven above and beyond the stated maximum. Most Auto Europe rentals in Gaborone include unlimited mileage (which is clearly stated in our online booking engine), to allow you to drive as much as you want as you explore Gaborone.
Book with the Best Car Hire Suppliers in Gaborone
Take in all of the wonders of Gaborone, including the natural beauty and wild life reserves in a car hire from Auto Europe. We offer amazing rates from such suppliers as Avis, bidvest, Europcar and Hertz. To reserve your Gaborone rental car, simply use the Booking Engine at the top of the page.
Rent an Automatic or Manual Transmission Vehicle in Gaborone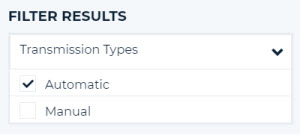 Dislike driving a manual transmission vehicle? You don't have to panic! If there are automatic transmission rental cars available in or near Gaborone then we make it easy to filter your rental car search according to transmission type to rent an automatic transmission vehicle. You will be able to save your hard-earned cash on your rental in Gaborone by renting a standard transmission car, van, or SUV, but if you will not mind spending a little extra for a guaranteed automatic transmission rental car, it's simple to filter our available stock in your preferred destination for the perfect automatic-shift vehicle. It only requires a single click to narrow your search results to show vehicles which are your preferred transmission type. It's also possible to modify your search results to only display automatic vehicles from Hertz, Avis, Europcar, or another car rental brand like Enterprise servicing Gaborone. It is simple to finish your automatic or manual transmission rental from here -- just finalize your booking details, add supplementary insurance coverage from Auto Europe for peace of mind, and book your rental!
Benfits of Automatic Hire Car in Gaborone

It is often less-stressful to find your way on unfamiliar roads.
Automatic transmission is most often the norm in high-end vehicles so if you reserve an automatic-transmission vehicle you are likely to enjoy driving an excellent car rental.

Bonuses of Stick-Shift Hire Car in Gaborone

Save money -- stick shift vehicles are often cheaper than their automatic alternative.
Local vehicle numbers for manual transmission rental vehicles is often higher.
You may frequently have the option to rent standard rental cars in any part of Gaborone.
Auto Europe Company Reputation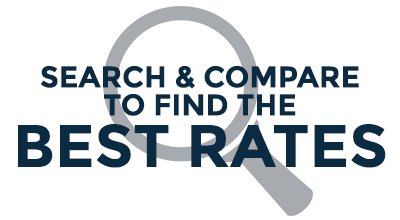 Our customers return to us year after year, sharing their experience with their family, friends, and colleagues. Auto Europe has gained a reputation for offering low rates and industry-leading rental car service over more than 60 years. Our company has managed to stand apart in the ultra-competitive car rental industry thanks to the important partnerships we've made with the world's most beloved businesses. If you're curious about why our company's prices are usually coming in under those found on our competitor's sites, it's the product of the impressive number of cars, vans, and SUVs we book with major rental companies like Enterprise, Hertz, Avis, and Europcar every year. These brands offer us exclusive rates as a result -- special deals we are able to extend to you and others. And this is why Auto Europe's rates are usually as good or better than you would enjoy when reserving a car directly with these well-known companies or with another online car rental broker.
Throughout our 60+ year company history booking auto rental service in more than 20,000 destinations around the world, our company has been recognized with countless rental car industry awards. Below are a sampling of recent accolades our company has celebrated:
Our Company Recently Won These Great Recognitions
Silver Award Winner - Ground Transportation, Luxury Car Collection (Travel Weekly)
Best International Car Hire Company (Performance Media Leisure Travel Leaders)
Europe's Leading Business Car Hire Company (World Travel Awards)
Auto Europe makes a significant effort to provide an inclusive, no-strings-attached rate to our valued clients. If you're fed up with the dubious pricing practices of the modern car rental websites and prefer clear, easy-to-understand prices - you are not the only one. If you're confused by the car rental industry double-talk, this helpful guide from the Auto Europe team may be helpful. The most common types of rental car industry add-on costs outlined below are a good starting point to be certain that you're educated when renting a car in Gaborone.
Which Types of Hire Car Are Offered by Auto Europe
If you are concerned about which options will be available to you when reserving a vehicle in Gaborone? Here you'll see the most popular car classes you may choose to consider, and a few reasons why each may be perfect for your upcoming travels.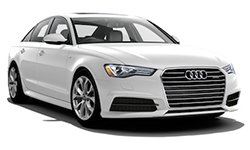 Luxury Car Hire Gaborone
- If you're laying down your hard-earned cash on your trip to Gaborone, why not drive in a premium-brand car? A luxury or performance car rental from Auto Europe will allow you to treat yourself and comfortably get around Gaborone in a top-end car.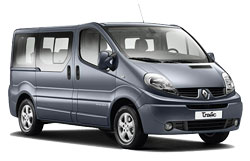 Van Hire Gaborone - With a range of vans ranging from 7-15 passenger vans, minivans, sprinters, and even cargo vans for reservation, Auto Europe will be happy to assist you when you review inventory and locate passenger van rental choices in Gaborone.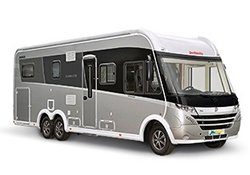 Gaborone Motorhome Hire
- Take a Drive Gaborone and take in more of the sights, sounds and destinations with a motorhome hire from Auto Europe. There are a series of amazing locations make camp for your time in Gaborone. Auto Europe has the lowest rates in Gaborone, request a quote today!