Botswana Car Hire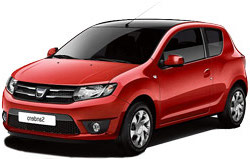 Auto Europe offers our customers the best cars for hire in Botswana by partnering with the very best car hire suppliers in the industry. Experience more of the sights and sounds of Botswana with your very own car hire. Whether you plan to visit the nature reserves to come in contact with wildebeests and impalas, or just plan to spend time in the City of Gabarone, a car hire from Auto Europe will enable you to experience it all. Use the Booking Engine at the top of the page to reserve your Botswana car hire today!
Book with Trusted Car Hire Suppliers in Botswana
To be able to offer our clients with an ideal car hire experience, Auto Europe has partnered with dependable suppliers within the industry. We have developed unique partnerships with reliable suppliers operating out of Botswana over our sixty years of experience in the auto hire business, including Avis, Bidvest, Europcar and Hertz, making it possible for us to offer our clients with affordable rates. Our substantial fleet of vehicles for hire is ready to cater to virtually any travel party, from midsize cars to luxury sedans and 7-12 passenger vans - Auto Europe has you covered. Use our secure booking engine to compare rates from our reliable car hire partners and discover the benefit of booking with Auto Europe. Auto Europe is dedicated to our customer's satisfaction, so whichever of our suppliers you decide on in Botswana - you'll find us there each and every step of the way.
---
Methods to Avoid Extra Costs on Your Botswana Car, Van or SUV Hire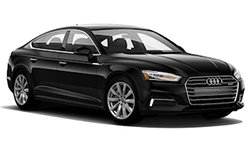 Many individuals booking a car to drive in Botswana will search multiple sites to secure the best deal. But remember -- not all quoted car rates are equal. Quite a few low-cost deals aren't what they appear to be. Some unscrupulous agencies hide standard fees to hide the total cost of reserving a car in Botswana. You'll be required to cover these costs locally, and may pay more than the transparent, inclusive price displayed on Auto Europe's site.
We make a big effort to provide an inclusive, no-strings-attached price to our valued clients. Intelligent travelers would rather have easy-to-understand, up-front pricing and won't be taken in by bait-and-switch tactics. The basic overview we've included below will give you some insight about some of the most common car hire fees and costs other companies might be concealing from you. Read on and you'll learn about some of the standard fees which confuse and frustrate folks who hope to reserve a SUV, van, or car in Botswana.
VAT Taxes in Botswana
| | | |
| --- | --- | --- |
| $$ | Always Disclosed by Auto Europe | Sometimes Disclosed by Others |
Commonly called the VAT tax or Value Added Tax on your car hire contract, the cost of this tax can be 15-30% and it is standard European sales tax which varies slightly depending upon the country you are hiring in. When you are analyzing your contract or quote, look for Including VAT, or Taxes Extra or Plus VAT to get a clear sense of whether this charge is included in your online car hire price in Botswana or if this is something you should expect to pay locally.
---
Extra Hire Charges for Optional Equipment in Botswana
| | | |
| --- | --- | --- |
| $$ | Always Disclosed by Auto Europe | Always Disclosed by Others |
Typically referred to as an Administration Fee or a Processing Fee, this moderate additional charge which is usually in the range of €30 - €50 are charges for additional equipment like GPS units, child seats, snow chains, ski racks, portable WiFi devices in your vehicle, etc. The exact extras will depend upon your unique vehicle rental, and will usually be charged at the counter when you pick-up your vehicle. Unless your online quote states they are included, you can expect to pay for any extra equipment when you pick up your vehicle.
---
Cross-Border Car Charges for Botswana Hire Cars
| | | |
| --- | --- | --- |
| $$$ | Always Disclosed by Auto Europe | Sometimes Disclosed by Others |
Most car hire companies in Europe and around the world have to cover the cost of additional permitting if you plan to drive their vehicle across international borders. If your itinerary will take you into a neighboring nation while driving in Botswana, this cost may be passed on to you in the form of an international travel fee, often labeled as a Cross Border Fee or a Travel to Other Countries surcharge. This cost is generally not prohibitive (as long as you plan to return your vehicle in Botswana. Some local car rental companies may not allow you to drive their vehicles across international borders at all, but if they do you can expect to pay somewhere in the €20 - €50 range.
---
Hire-a-Car Petrol Policy Fees and Surcharges
| | | |
| --- | --- | --- |
| $$ | Always Disclosed by Auto Europe | Sometimes Disclosed by Others |
Most car hire agreements in Botswana require you to fill your vehicle with fuel prior to dropping it off at the agency when your trip is over. These Full to Full policies can result in a fee, charged after the fact, if you do not fill your vehicle up with gas or diesel fuel prior to dropping it off at the end of your trip. Pay close attention to your rental car contract, as you can generally save a little money by filling your tank yourself instead of relying on the local agency to do it for you.
---
Limited Mileage Hire Car Charges
| | | |
| --- | --- | --- |
| $ | Always Disclosed by Auto Europe | Always Disclosed by Others |
Often listed as Limited Kilometers or Limited Miles, this fee can be significant depending upon how far you drive over the limit specified on your contract. The fee can be €0.50 - €2 per additional kilometer that you drive. Most Auto Europe rental cars come with unlimited mileage, but if you aren't sure, you can call our team of reservation agents to discuss your Botswana car hire contract.
---
Frequently Asked Questions about Hiring a Car in Botswana
Can I hire a car without a credit card in Botswana?
Auto Europe is aware that only some individuals possess a credit card, so Auto Europe makes it possible for drivers to hire a car without having a credit card. Without a credit card, a debit card may be used as a satisfactory type of payment with a variety of our car hire suppliers in Botswana. Feel open to reach us 24-7 at 0800 983 468 with all questions or concerns.
Can I obtain car hire insurance through my credit card company?
For auto hires in Botswana, third party insurance policies are generally provided from significant credit card providers, like Visa, MasterCard, Discover and AMEX. Make sure you take into account that third party insurance policies may differ between each significant credit card supplier. Speak to your credit card company to understand more about your plan in Botswana to get the ideal protection plan for your holiday.
How much does it cost to hire a car in Botswana?
Auto hire rates are regularly shifting with respect to the month or year and demand of your holiday destination. With more than six decades of expertise within the auto hire industry, Auto Europe has the ability to supply our clients with fantastic rates from reliable suppliers - regardless of this ever changing market. To assure a fantastic rate, we recommend you book your auto hire at the earliest opportunity and we also give you a price match guarantee, so in the event that the rate of your auto hire decreases before the time of pick-up, we will match this lower rate.
---
Our 60+ Year Industry History of Excellence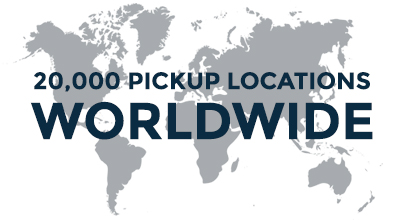 Auto Europe's customers return to book with us year after year, raving to their friends and family. We've gained a reputation for providing the best prices and award-winning auto hire services over more than 6 decades. Auto Europe's long-running partnerships with the most well-known car hire companies operating in every last part of the world is one of the things which truly makes us one-of-a-kind. At Auto Europe we reserve a lot of rentals with major agencies like Budget, Sixt, Enterprise, Hertz, and many more, and this significant booking volume allows us to negotiate industry-leading rates. Thanks to this, you get access to special pricing you can not find anywhere else when you make a booking with us. You might be surprised to learn, but you can usually reserve a Sixt rental car with us for the same price (or better) than you will be able to if you booked it directly with that company's website.
We think you'll be delighted to learn that the advertised prices on this website is transparent, and it is frequently inclusive of these fees. In our view, the majority of today's world travelers would prefer to understand the total price they will be asked to pay for their vehicle up front. To save you from some frustration later, we have covered a couple of common fees which many customers traveling to Botswana for the first time may not be familiar with. The guide that comes next was designed to help you make sense of the car hire industry jargon and avoid overpaying for your Botswana vehicle.
The Car Hire industry consistently recognizes Auto Europe for our emphasis on client experience. Three of the most recent honors we have received include:
We Recently Won These Great Recognitions
Silver Award Winner - Ground Transportation, Luxury Car Collection (Travel Weekly)
Europe's Leading Car Hire Company (World Travel Awards)
Best Foreign Car Hire Firm (Agent@Home Readers Choice Awards)
---
Additional Transportation Services in Botswana
In Botswana, Auto Europe features a variety of alternative transportation options to supplement our extensive fleet of conventional auto hires. We realize that for certain travel parties, a standard car hire may not exactly fit your transportation needs - so, we take pride in going the extra mile for our clients. To supply our clients with even further possibilities and value, we provide vehicles for hire which include premium luxury cars, spacious vans and comfortable motorhomes. From countryside road-trips to camping out off the beaten path, permit us to help you get to your preferred destination while in the driver's seat. Use our safe booking engine above to compare and contrast rates and start the next step of setting up your trip to Botswana.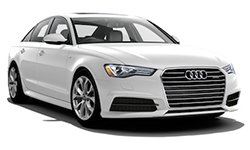 Luxury Car Hire Botswana
- Those seeking a sophisticated, convenient and premium travel experience in Botswana need to look no further than a luxury car hire. When driving luxury models like Mercedes, Audi, Porsche, Maserati, and others, you will have a premium car hire experience you won't be soon to forget. Go on planning your vacation to Botswana now and learn more details on our luxury hire rates.
Van Hire Botswana - In the event your traditional auto hire doesn't possess enough space for your travel party, have a look at Auto Europe's great rates on van hires. Auto Europe has outstanding rates on small, medium and large passenger vans that are equipped to cater to almost any travel party. Utilize our safe booking engine to evaluate rates, capacity, detailed specs and more.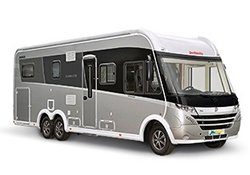 Botswana Motorhome Hire
- Presenting a different way for you to explore and journey through Botswana, motorhome hires are rising in popularity. In a motorhome, travellers can adventure away from the traditional path and become completely immersed in every single thing Botswana has to offer. With several reliable and adaptable locations to camp, find out for yourself why motorhome hires in Botswana are on the rise!