Traveling in Athens with a Rental Car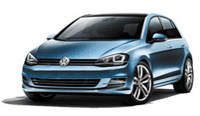 Athens is home to many internationally known landmarks and artifacts, making a driving tour through the city a beautiful and easy way to see the city. From almost anywhere in the city, the awe inspiring Parthenon can be seen in the distance. The nearby Acropolis Museum houses antiquities and gives visitors a chance to see the vast amount of Greek culture that has survived over the years. After seeing the sights, indulge in a day of shopping in one of Athen's many shops and boutiques.

Rent a Car in Athens with Auto Europe
Hire a car in Greece with Auto Europe for your next holiday in Athens, Greece, for the best rates thanks to our price match guarantee. We strive to meet your rental needs with a large fleet selection and excellent customer service. You can book car hire online or contact us for more information.