Car Hire Tampa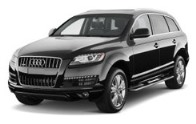 Tampa, located on Tampa Bay, which is situated along the Gulf Coast in Florida is a great place to take a vacation, while in the United States. Hiring a car in Tamp from Auto Europe will enable you to do and see more of the city. Take a day at Busch-Gardens, a theme park filled with thrill rides, animal viewing areas and shows, or spend your time searching for the best cuisine the city has to offer. No matter what your plans may be, hiring a car from Auto Europe is the best way to experience it all.
For any car hire question you may have, please contact out award winning customer support at 0800 983 468. They are available day and night to ensure all of your USA car hire needs are properly addressed. Use the Booking Engine at the top of the page to reserve your Tampa car hire today and save up to 30%.
Reserve The Right Type of Vehicle Hire in Tampa
Here at Auto Europe we know that every trip is one-of-a-kind, and that's why we permit you to evaluate prices and options for every automobile in-stock in the destination you are touring. Our helpful guide (below) was written to help you pick the ideal driving option for your trip to Tampa.
Economy Car Hire Tampa
If you are looking for a low cost sedan, or do not plan on any long day-trips in your Tampa car hire, you may want an economy sedan. These gas-sipping sedans are a joy to park and will not require much fuel.

Compact Car Hire Tampa
If you need additional room, but still desire a low-cost, fuel-efficient vehicle for your adventure in Tampa, consider a Compact car hire. These popular cars will usually offer you twelve to fourteen cubic feet of boot space for your luggage.

Mid-Size Car Hire Tampa
A surplus of travel bags and passengers are not a cause for concern for a mid-size car, which many consider to be the perfect option for many travelers who do not want to upgrade to a larger vehicle like an Sport Utility Vehicle, Passenger Van, or Luxury Car.

Luxury Hire Tampa
If you're already spending the money on your trip to Tampa, why not get around in total comfort? A luxury brand sedan or performance car hire from Auto Europe will enable you to pamper yourself and comfortably get around Tampa in a premium vehicle.

SUV Hire Tampa
Road trips on varied conditions may require a larger vehicle which is up to the task of conquering a range of road conditions. A broad, safe, sport utility vehicle will be able to get you to your destination safely, with ample seating, suitcases, and other equipment.

Van Hire Tampa
With a collection of minivans, sprinters, and passenger vans for hire, Auto Europe are happy to assist you as you browse inventory and locate passenger van hire options in Tampa.
Why Should You Make your Reservation with Us?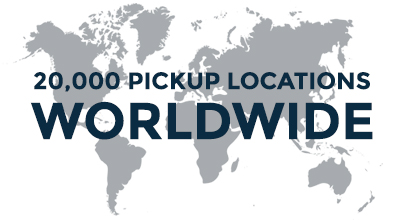 Auto Europe's clients come back to book with us repeatedly, raving to their friends and family. Auto Europe has earned a reputation for guaranteeing the lowest rates and award-winning car hire services for more than 6 decades. From the early days our leadership has forged vital partnerships with the globe's premiere car hire operators. If you're wondering about why our prices are often less than those found on competing websites, this is the product of the impressive number of cars we book with major car hire companies like Enterprise, Hertz, Avis, and Europcar every year. These car hire companies offer Auto Europe exclusive pricing -- unparalleled discounts we are happy to pass on to our customers. Because of this our prices are generally comparable to or better than you might enjoy when booking a car directly with these well-known companies or another online car hire service.
When you want to know the actual daily rate of your Tampa van, SUV or car hire, search Auto Europe's impressive inventory and enjoy transparency you are unlikely to find on other car hire sites. If you're exhausted by the dubious pricing practices of the modern car hire industry and want straightforward, easy-to-understand rates - you aren't the only one. If you're fed up with the car hire industry jargon, the following concise guide from our car hire specialists might be helpful. The most frequent types of car hire industry charges featured below are a terrific starting point to ensure that you are current on industry lingo when reserving an auto hire in Tampa.
The travel industry consistently recognises Auto Europe for our focus on putting the traveler first. Three of the most recent accolades we've been awarded include ...
We Recently Won These Great Awards
Silver Award Winner - Ground Transportation, Luxury Car Collection (Travel Weekly)
Europe's Leading Car Hire Company (World Travel Awards)
Europe's Leading Business Car Hire Company (World Travel Awards)
Filter to Show Manual Transmission in Tampa or Automatic Transmission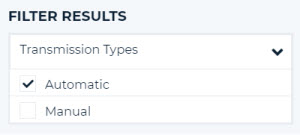 Don't like driving a stick? Don't fret. If there are automatic transmission car hires available in Tampa then you can easily filter your car hire search according to your transmission preference to make sure you hire an automatic transmission vehicle. Standard transmission cars are common in many locations around the world, and booking a manual vehicle can save you money (because they're more readily available), but if you need (or would like) a vehicle with an automatic transmission we will gladly help. After just one click you are able to toggle your car hire search results based on the transmission type you desire for your vehicle hire in Tampa. It's possible to toggle the results to only show automatic transmission vehicles from a local company you prefer to hire from like Dollar, Hertz, or Avis. Next, after you have made your selection, confirm your automatic car hire in Tampa in a few steps and we will email you your car hire booking details immediately.
Why You Should Choose an Automatic Auto Hire in Tampa

It can be a bit more familiar for many travelers to navigate with an automatic transmission when driving in a unfamiliar destination.
Your vehicle will generally be upgraded and boast advanced safety features and amenities.

Why You Should Hire a Manual Transmission Car Hire in Tampa

You will often pay less when hiring a stick-transmission car. They usually are cheaper than comparable cars which operate with an automatic transmission.
Local vehicle stock for standard transmission vehicles will often be higher.
Manual transmission cars are likely to be carried by suppliers in any locale you travel to.
5 Car Hire Fees You Should Know About When Hiring a Car in Tampa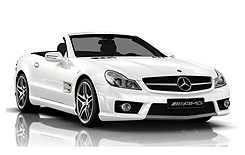 You may be visiting a collection of booking sites to locate the best deal on your auto hire in Tampa. However, not all quoted car daily prices are equal. Quite a few cheap deals are not what they seem to be. Some unscrupulous companies do not reveal required fees to obscure the true cost of reserving a car in Tampa. Auto Europe does not believe in hiding fees to dupe our clients. You can be sure that the displayed inclusive rate is what you'll be responsible for. If you reserve your car at a price that's shockingly below market somewhere else, you'll just pay the difference at the counter when you get to Tampa.
Auto Europe makes a big effort to showcase an inclusive, no-strings-attached price to our valued clients. Knowledgeable travelers prefer no-nonsense, up-front pricing and will not be taken in by unsavory pricing policies. If you're confused by the industry double-talk, the following short overview from the Auto Europe car hire specialists may prove useful. Below you will read useful info about some of the most prevalent car hire taxes and local fees which you may encounter when hiring a car in Tampa.
Convenient Pick-Up Surcharges for Car Hires in Tampa
| | | |
| --- | --- | --- |
| $$ | Always Disclosed by Auto Europe | Rarely Disclosed by Others |
Referred to on car hire contracts as Airport Surcharge, Rail Station Surcharge, Premium Location Surcharge, Parking Fees, Out of Hours Fees, or Late Return Fees, you should be aware that surcharges associated with your pick-up location are common in the industry. In essence this is a convenience fee charged by local operators. Companies have to pay for parking space on airport grounds, so travelers often pay a fee to account for this expense by the local agency. The amount of the fee can vary, but it's typically similar to the cost of hiring a taxi to a downtown location in Tampa where the location surcharge wouldn't apply. Pay special attention to the hours of the office where you'll pick-up and drop-off your car to avoid out of hours or late return fees.
---
Unlimited or Limited Mileage Vehicle Hire Surcharges
| | | |
| --- | --- | --- |
| $ | Always Disclosed by Auto Europe | Always Disclosed by Others |
Often listed as Limited Kilometers or Limited Miles, this fee can be significant depending upon how far you drive over the limit specified on your contract. The fee can be €0.50 - €2 per additional kilometer that you drive. Most Auto Europe car hires come with unlimited mileage, but if you aren't sure, you can call our team of reservation agents to discuss your Tampa car hire contract.
---
Car Hire Fuel Policy Fees
| | | |
| --- | --- | --- |
| $$ | Always Disclosed by Auto Europe | Sometimes Disclosed by Others |
Most car hire agreements in Tampa require you to fill your vehicle with fuel prior to dropping it off at the agency when your trip is over. These Full to Full policies can result in a fee, charged after the fact, if you do not fill your vehicle up with gas or diesel vuel prior to dropping it off at the end of your trip. Pay close attention to your car hire contract, as you can generally save a little money by filling your tank yourself instead of relying on the local agency to do it for you.
---
One Way Car Hire Charges in Tampa
| | | |
| --- | --- | --- |
| $$$$ | Always Disclosed by Auto Europe | Sometimes Disclosed by Others |
Not everyone wants to hire a car for a round-trip itinerary. If you'd like to start your trip with a car hire in Tampa and plan to end your vacation in another location, no problem! Auto Europe specialises in arranging this type of car hire. You should know, however, that the cost of transporting vehicles incurs a "Drop Fee" or "One Way" fee which you will be required to pay. The cost of this charge will vary depending upon your itinerary, but can be significant - especially if you're traveling across international borders. We know creative ways to reduce this cost, so contact a specialist by phone today for help with your one way car hire in Tampa.
---
Local Taxes for Driving a Car Hire in Tampa
| | | |
| --- | --- | --- |
| $ | Always Disclosed by Auto Europe | Rarely Disclosed by Others |
Most destinations require that car hire companies pay an assortment of local taxes and fees to account for the extra road traffic their business ensures. These fees can appear on your bill under a wide variety of names, and are typically mandatory. Some examples of how these mandatory local charges could be labeled include Vehicle License Fee, Road Safety Fee, Road Tax, Eco Surcharge or Environmental Fee. You might even see Credit Card Processing Fee as an additional line-item expense from your car hire provider.