Car Hire Plaine Magnien
Auto Europe has worked with our partners for the past 60+ years to make hiring a car in locations like Plaine Magnien quick and easy, ensuring you have more time enjoying your holiday. No matter what your plans may be for your Plaine Magnien holiday, hiring a car from Auto Europe will surely give you more time enjoying all of the sights and sounds of Mauritius. To reserve your Mauritius car hire, simply utilise the Booking Engine at the top of the page.
If you run into any auto troubles while on your Plaine Magnien holiday, please contact our award winning customer support team at 0800-983-468. They are available at all hours of the day and night to ensure all of your questions and concerns are addressed properly. Book your Plaine Magnien car hire today and save up to 30% when hiring through Auto Europe.
Learn About Car Hire Fees in Plaine Magnien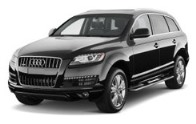 Many people arranging a car hire in Plaine Magnien will browse a couple of websites to find the lowest deal. However, before you click submit it's a good idea to be knowledgeable about the numerous fees and surcharges which might not be displayed prominently in your car hire quote. Don't be duped by car hire agencies that display uncharacteristically low daily prices. Many of these companies are usually not showing you mandatory taxes and surcharges which are owed by law in Plaine Magnien. You can be certain that these charges will be assessed upon arrival in Plaine Magnien when you pick up your car, and the total sum owed will more than likely be higher than an inclusive per-day cost on a site like Auto Europe.
At Auto Europe we value our customers, and that is why our team makes every effort to show you a transparent per-day price. Experienced travelers would rather have easy-to-understand, transparent pricing and will not be fooled by bait-and-switch policies. To help you, we've highlighted a couple of common fees which many customers traveling to Plaine Magnien might not be familiar with. Keep reading and you'll learn about some of the industry surcharges and local taxes that confuse and frustrate people who hope to hire a car in Plaine Magnien.
Office Costs for Hires in Plaine Magnien
| | | |
| --- | --- | --- |
| $$ | Always Disclosed by Auto Europe | Rarely Disclosed by Others |
Referred to on car hire contracts as Airport Surcharge, Rail Station Surcharge, Premium Location Surcharge, Parking Fees, Out of Hours Fees, or Late Return Fees, you should be aware that surcharges associated with your pick-up location are common in the industry. In essence this is a convenience fee charged by local operators. Companies have to pay for parking space on airport grounds, so travelers often pay a fee to account for this expense by the local agency. The amount of the fee can vary, but it's typically similar to the cost of hiring a taxi to a downtown location in Plaine Magnien where the location surcharge wouldn't apply. Pay special attention to the hours of the office where you'll pick-up and drop-off your car to avoid out of hours or late return fees.
---
Limited vs. Unlimited Mileage Hire Add-On Charges
| | | |
| --- | --- | --- |
| $ | Always Disclosed by Auto Europe | Always Disclosed by Others |
Many of the vehicles Auto Europe offers for hire in Plaine Magnien include unlimited mileage, which allows you to drive as far as you need to without any additional charges. Some car hire contracts may not have this feature, however, so if you see Limited Miles or Limited Kilometers on your car hire contract pay close attention to this clause. At €0.50 - €2 per additional kilometer or mile that you drive, this fee can be a minor extra expense, or can add up fast depending upon how far you drive during your trip to Plaine Magnien.
---
Additional Surcharges Following Plaine Magnien Theft or Accident Insurance Claims
| | | |
| --- | --- | --- |
| $$$ | Always Disclosed by Auto Europe | Rarely Disclosed by Others |
Often labeled as an Administration Fee, or Processing Fee, extra insurance charges are something you'll see after your car hire to cover the cost of paperwork related to a theft or damage claim on your vehicle. These fees are not related to the actual cost of insurance coverage for your vehicle, rather to cover the cost of resolving an insurance claim related to your car hire. These fees will typically fall in the €30 - €50 range.
---
Value Added Tax in Plaine Magnien
| | | |
| --- | --- | --- |
| $$ | Always Disclosed by Auto Europe | Sometimes Disclosed by Others |
If you see 'Value Added Tax' or VAT tax on your car hire contract this refers to a European sales tax which varies slightly from one country to the next. Typically the VAT tax rate will be 15-30% of your car hire cost. To be sure that the price quoted includes this legally required tax look for 'Including VAT' or similar language. If you see 'Plus VAT' or 'Taxes Extra' be aware that you will be required to pay more than the quoted price on your car in Plaine Magnien.
---
Add-On Car Hire Costs for Optional Equipment in Plaine Magnien
| | | |
| --- | --- | --- |
| $$ | Always Disclosed by Auto Europe | Always Disclosed by Others |
You can expect to pay between €30 - €50 for extra add-ons and equipment, depending upon the car agency you book your car with. Items like GPS units, child or booster seats, roof racks, snow chains for your tires, and more can enhance the safety and storage capacity of your vehicle hire and may even be required by law to drive in Plaine Magnien. Auto Europe makes it easy to customize your car hire agreement and add on these extras and options at the time of your booking. On other car hire contracts, you may see these charges on your bill labeled Processing Fee or Administration Fee.
Book with the Best Car Hire Suppliers in Plaine Magnien
For more than half a century Auto Europe has partnered with the most trusted car hire suppliers in Plaine Magnien to offer amazing rates from such suppliers as Avis, Sixt and Thrifty. To reserve your Plaine Magnien car hire, simply use the Booking Engine at the top of the page.
Search for Automatic Transmission Hire Options in Plaine Magnien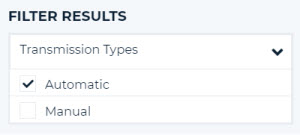 Don't like driving a manual transmission vehicle? You don't have to fret! If there are automatic transmission cars available in Plaine Magnien then we can sort your search criteria according to your transmission preference to permit you to book an automatic transmission car. Stick-shift transmission vehicles are more popular in many locations around the globe, and booking a standard-shift vehicle will often save you money (because they're more readily available), but if you decide you need (or would like) an automatic car our experienced reservation team will gladly help. It's quite straight-forward to set a filter to your Auto Europe car hire search to include only automatic vehicles. After you have filtered your choices based on transmission type, it's easy to apply some additional refinements to your search based on the local company you favor, your preferred car hire style, or With your results filtered by transmission type, it is simple to browse inventory, or add some additional refinements according to your preferred location, supplier, or the class and size of your vehicle. Only a few last choices remain regarding optional insurance coverage from Auto Europe, etc. and then complete your car hire booking in seconds!
A Few Reasons to Pick an Automatic Hire Car in Plaine Magnien
You are able to concentrate on the roads as you navigate in a new environment.
You'll be able to drive a fantastic car -- in the majority of places, an automatic transmission is something which can be found on the top vehicles available.
Benefits of an Standard Transmission Hire Car in Plaine Magnien
Can be hired for a lower price than automatic vehicles.
This shift package will be available in the majority of vehicles, which means that you will typically have more car options to choose from.
Manual car hires are typically available in any locale where you'll be traveling.
All About Our Company History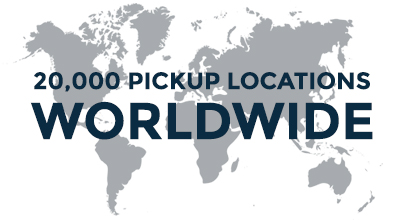 With our track-record of excellent customer service which stretches across more than 60 years, we can be your trusted source for vehicle hire in Plaine Magnien at the guaranteed best rate. Our company has been able to set ourselves apart in the competitive auto hire industry thanks to the important working partnerships we've made with the globe's most beloved brands. Brands like Budget, Hertz, Avis, Europcar, Enterprise, Dollar, Sixt, Thrifty, and numerous others offer us significant discounts because of the large volume of vehicles we book with them each year. And we are able to pass this one of a kind low pricing on to you and other of our important customers. You cannot secure a better deal on a car hire anywhere else, and if you do ... just give our price-match team a call. If Auto Europe can confirm that price, we will give you a better price on that car, we promise!
Which Types of Car Hire Are Available to be Booked by Auto Europe
You probably already know that there is a lot to consider when picking a vehicle for your adventure in Plaine Magnien. Here's a short list of items to consider as you make your reservation. And you'll also enjoy some facts about each of the main classes of cars we arrange for most of our clients."
Your budget, and remember to consider both the cost per day and the amount you'll spend for the entire length of your stay.
How many travelers are in your party and the amount of space you will be providing to accommodate each individual comfortably.
How many bags and luggage items you'll wish to stow as you drive.
Whether you'll be doing any shopping over the course of your vacation (and will need additional extra space for purchased items beyond what's required for your luggage).
The variety of car transmission you're comfortable driving (upgraded vehicles are more likely to have an automatic transmission).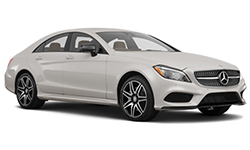 Luxury Car Hire Plaine Magnien
- We specialize in upscale, luxury models for travelers accustomed to the best-of-the-best who wish to enhance their time in Plaine Magnien. Auto Europe offers a vast selection of luxury models including BMW, Mercedes, Bentley, and even brands like Aston Martin, you'll be amazed by our impressive selection of luxury-brand vehicles for hire.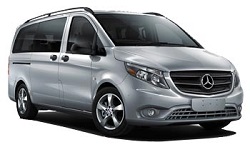 Van Hire Plaine Magnien - If you need a lot of room to stretch out, additional seating, and luggage capacity in your vehicle then weigh the benefits of booking a minivan in Plaine Magnien. These exciting models are often in very high demand, so book as soon as you can!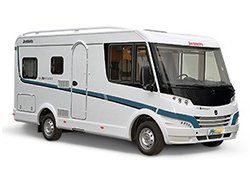 Plaine Magnien Motorhome Hire
- Hire a motorhome in Plaine Magnien and experience more of the city's offerings from the comfort and security of a hotel on wheels. There are a number of great places to pitch camp in Plaine Magnien, making it easy to rest during your Plaine Magnien holiday. Auto Europe has the lowest rates in Plaine Magnien, request a quote today!